We've made it super simple to buy and sell crypto on OKX. In this step-by-step guide, we'll walk you through the process in three steps.
Step 1: Log in to your OKX account
Before you can start buying or selling crypto, you must first log in to your OKX account. To do so, click Login in the upper right-hand corner of the OKX homepage. If you do not yet have an account, click Sign up and complete the registration process.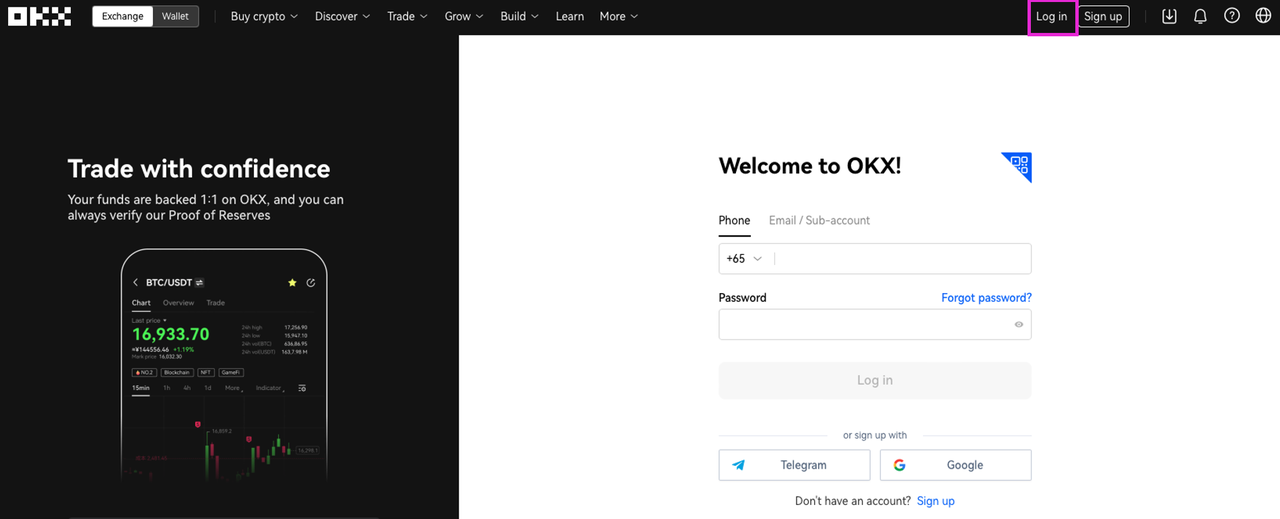 Step 2: Access Buy Crypto
Once you have logged in to your OKX account, click Buy Crypto in the upper left-hand corner of the screen.

Step 3: Select your payment method
Choose how you would like to buy or sell cryptocurrency. There are two primary options on OKX:
Our Buy crypto feature, which allows you to quickly buy crypto
Our P2P Marketplace, which allows you to buy or sell crypto with other users
1. Using the OKX Buy crypto feature
Select the cryptocurrency you want to buy and the currency you want to use.
Choose the amounts of currency and crypto.
Select your preferred payment method.
Once your payment is confirmed, the crypto you bought will be automatically transferred to your OKX account.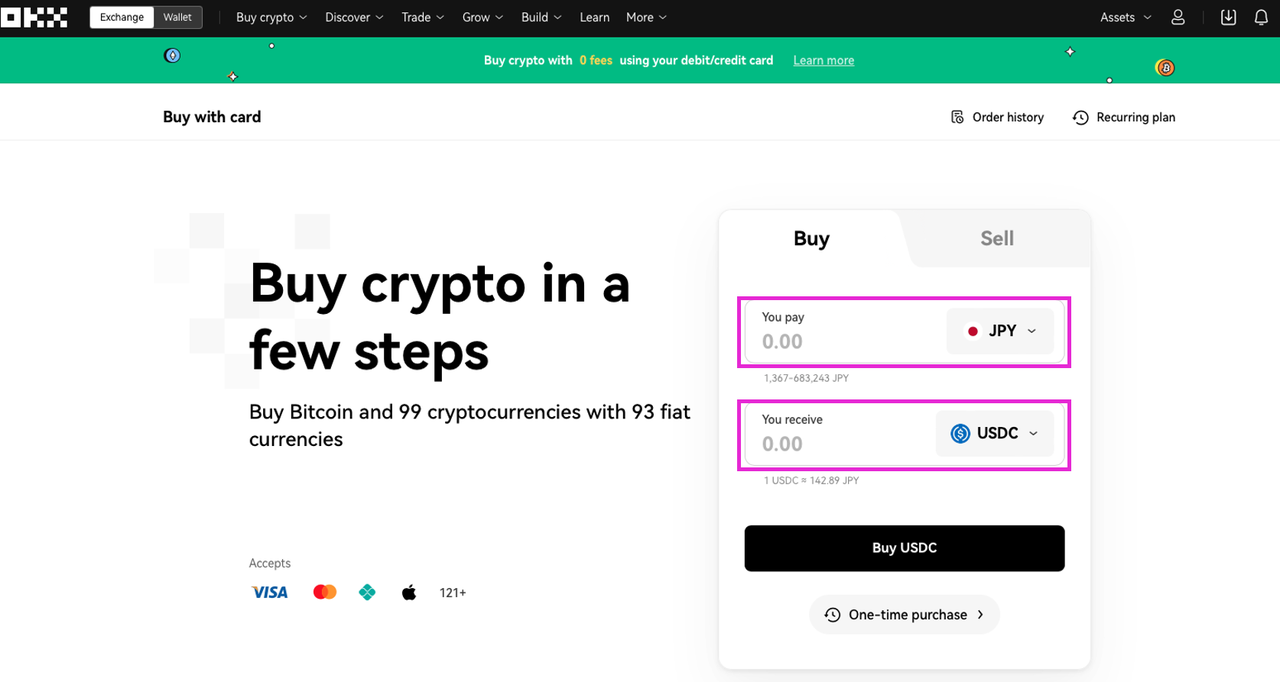 2. Using the OKX P2P Marketplace
Click on Buy crypto and select P2P trading in the menu.
Click on the currency dropdown menu to select your desired currency.
Select either Buy or Sell tabs.
Select a user you want to exchange crypto with.
Follow the on-screen instructions to complete the transaction.
For detailed step-by-step instructions, please refer to the guide on how to buy and sell crypto P2P on the OKX app.