Russia mulls crypto crackdown, Twitter integrates NFTs and Intel building ASICs
Meanwhile, Microsoft acquires Activision Blizzard as part of metaverse play and Polygon integrates EIP-1559.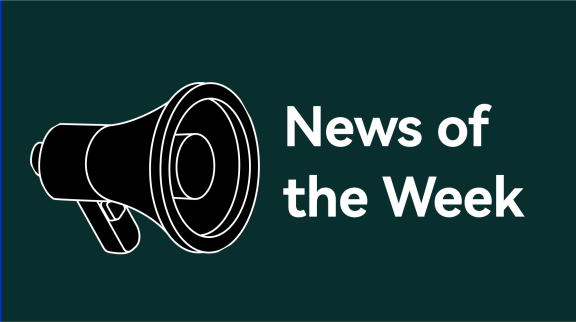 As another typically eventual week in cryptocurrency draws to a close, news of a potential Russian ban on crypto-related activities has plunged BTC under $40,000. Meanwhile, Twitter has added its NFT profile picture feature for select users, Polygon adopted fee-burning upgrade EIP-1559, and tech giants Microsoft and Intel move closer to crypto with major deals.   
Here's everything you need to know about these stories, and more, in this week's edition of OKX Insights' News of the Week.
Bank of Russia proposes crypto ban
A Bank of Russia report titled "Cryptocurrencies: trends, risks, measures" presented during an online conference on Jan. 20 has called for new laws to police crypto-related activities in the nation. In addition to highlighting well-worn volatility and illicit use arguments, it makes the case that crypto assets enable individuals to exit the economy, effectively weakening national monetary policy. As such, the bank asserts that all crypto mining, issuance and trading should cease. Additionally, the report states that domestic institutions should be banned from investing in the asset class. 
Key takeaways
BTC's price shed more than 11% in just 12 hours after Elizaveta Danilova, of the Bank of Russia's Financial Stability Department, presented the report.
Danilova stressed that the bank was not calling for a ban on private citizens owning cryptocurrencies.
Twitter finally rolls out NFT profile picture verification
First teased in September, social media giant Twitter has launched its nonfungible token verification feature. Select users can now connect a wallet and choose their profile picture from the NFTs they hold. Twitter Blue, the platform's subscription service, announced the launch on Jan. 20, including a tutorial video on using the feature. CoinDesk reports that Twitter only supports NFTs on the Ethereum network, but a spokesperson confirmed the company might integrate other networks later. 
Key takeaways
Initially, the NFT profile picture feature appears to be available only to iOS application users with a Twitter Blue subscription.
A verified NFT avatar appears in a hexagon on Twitter rather than a regular profile picture circle.
The feature uses the API of the leading NFT marketplace OpenSea and supports popular hardware and software wallets.
Polygon implements EIP-1559
Ethereum scaling solution Polygon has implemented EIP-1559. Adopted by Ethereum in August 2021, the upgrade aims to make gas prices more predictable and burns part of the fee paid with every transaction on the network. While ETH's total supply is still technically infinite, Polygon's MATIC is limited to 10 billion. Based on Ethereum's EIP-1559 experience, estimates suggest that Polygon will burn 0.27% of MATIC's supply annually.  
Key takeaways
Unlike the Ethereum implementation, Polygon does not burn fees automatically. Instead, users must initiate the burn via a smart contract or a public interface that was launched this week. 
Intel enters the Bitcoin mining game with energy-efficient ASICs
The world's largest chip manufacturer, Intel, has entered into an agreement with Ohio-based Bitcoin mining startup GRIID. According to a report in Fox Business, an S-4 filing detailing the deal states that GRIID will become the first company to use Intel's unreleased energy-efficient ASIC chips — known as Bonanza Mine chips, or BZM2 ASICs. 
Key takeaways
Microsoft steps into the metaverse with $69 billion Activism Blizzard acquisition
Just months after Facebook rebranded to Meta, another tech giant has revealed its own big metaverse bet. Microsoft will reportedly acquire iconic gaming company Activision Blizzard for $69 billion, stating that the move will "provide building blocks for the metaverse." Satya Nadella, Microsoft's chairperson and CEO, commented: 
"Gaming is the most dynamic and exciting category in entertainment across all platforms today and will play a key role in the development of metaverse platforms." 
Key takeaways
The acquisition includes some of video gaming's biggest franchises such as World of Warcraft, Diablo and Call of Duty.
In terms of revenue, Microsoft will become the planet's third-largest gaming firm when the deal is finalized.
Not an OKX trader yet? Register today and claim your welcome bonus.
Subscribe to the OKX Insights podcast, Send It!
---
OKX Insights presents market analyses, in-depth features and curated news from crypto professionals.