To further safeguard your transactions, we launched the P2P Safety Protection feature on February 14, 2023, 17:00 (UTC+8).
This feature applies to all users conducting P2P buy transactions.
If you are flagged to be a higher risk, due to your previous transactions, you can only withdraw or sell the crypto you are trying to buy at a date determined by us. We'll inform you during your transaction which date it'll be. Your other transactions or financial services won't be affected.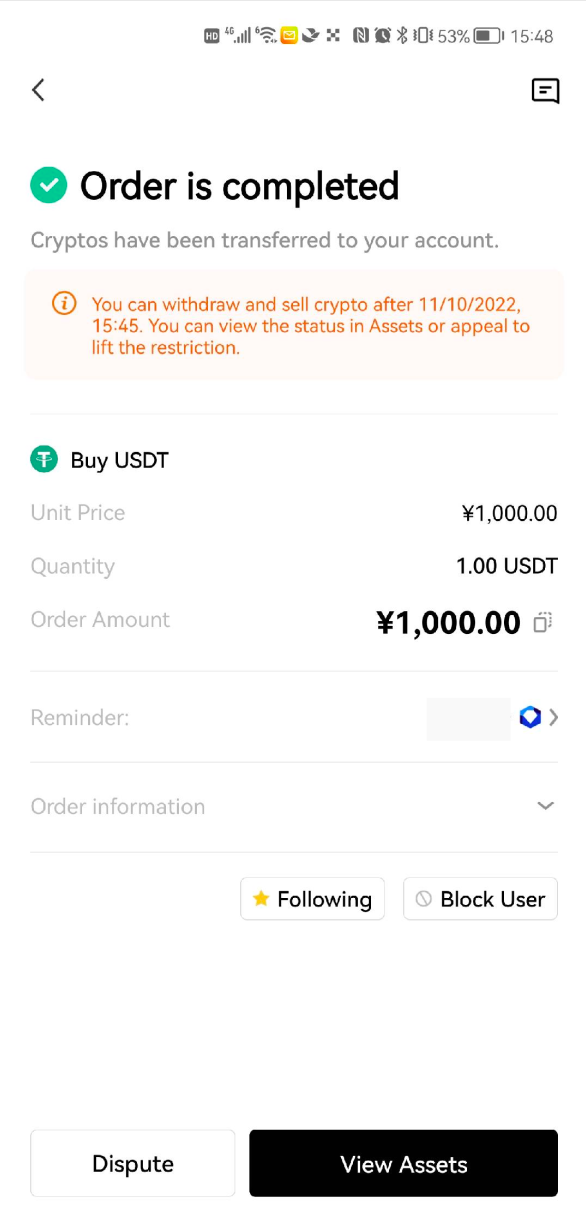 For example, if you purchase 1,000 USDT through P2P, and the order is set to be completed on March 01, 2023 and we determine that you can only sell or withdraw the crypto 3 days after the transaction is completed, this means you can only sell or withdraw your 1,000 USDT on March 04,2023.
During these 3 days, you can trade or convert your 1,000 USDT within OKX. You can withdraw any profits you make from your trades.
This safety protection function is to prevent any losses caused by buyer fraud.
Thank you for your support to OKX!
OKX will continue to provide you with better products and better services!
OKX team
February 14, 2023 (HKT)