Product Update 1: "C2C Transaction" renamed to "Fiat to Token".
1, "C2C Transaction" renamed to "Fiat to Token" ;
2, "ProZone" renamed to"Index trading", used mainly for investment purposes, fiat + cryptocurrency deposit & withdrawal;
3,"Basic Zone" renamed"C2C Trading" and went live. C2C provides peer to peer trading allows the transfer of Fiat and cryptocurrency. You can base on your needs to 'buy-in' or 'sell out' accordingly;
4, USDT went live on C2C trading;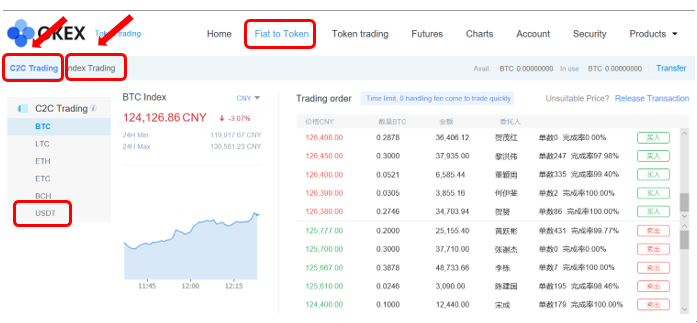 Product Update 2:Token trading released the global first BCH market;
Hit 'Token Trading', select 'USDT Market', to begin your token to token trading
Product Update 3:OKX conducted optimization on Token trading including a search bar function and the ability to sort percentage changes of each token;
Hit 'Token Trading', the functions can be viewed in the top left-hand column;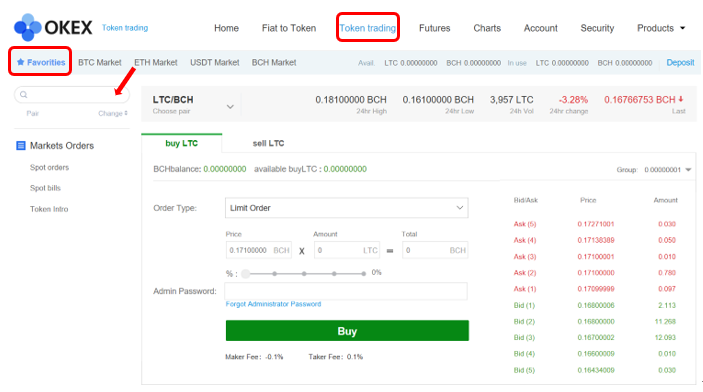 Product Update 4:New Token pairs;
OKX started supporting deposit for DAT、KNC、MANA、LINK 、SALT、WTC、ZRX、BNT、CVC、PRO、EDO、XRP;and OKX started supporting withdrawn for PAY、DGD、GNT、MCO and PRO.
Hit 'Account' – 'Balance' and choose the token we wish to deposit to;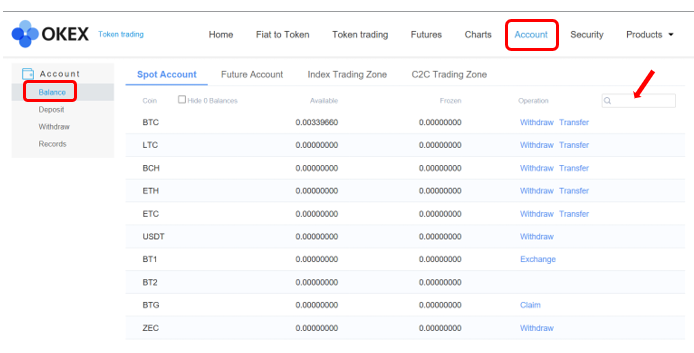 2、OKX started supporting spot trading for CTR、LINK 、SALT、1ST、WTC、ZRX、BNT、CVC、PRO、SAN、EDO、XRP and TNB.
Hit "Token Trading', select the Market of your choice (for example 'BTC Market') select a token and begin trading;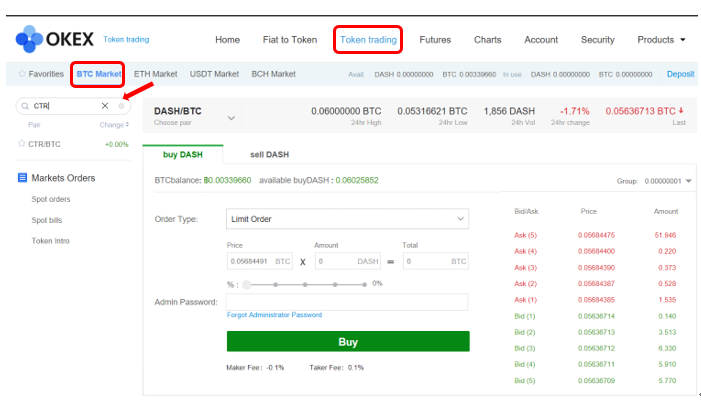 3、OKXstarted supporting 'claim' and spot trading for SBTC、BCX;
Claim:
Search SBTC、BCX in the 'Account' page and hit 'claim';
Spot Trading:
Hit 'Token trading' – select "BTC Market / BCH Market" – select SBTC/BTC、BCX/BTC、SBTC/BCH、BCX/BCH to begin trading;