Crypto market cap takes back $2 trillion as DeFi reclaims $50 billion
The cryptocurrency market is recovering after a somewhat harsh sell-off this week, with key metrics being recovered.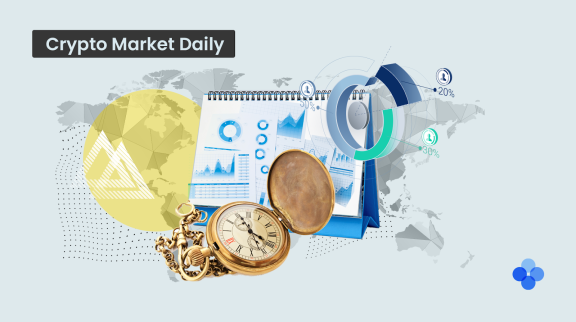 The cryptocurrency market is recovering today off the back of a solid 4% increase in the price of BTC. Strong performances from altcoins have helped pull the total cryptocurrency market capitalization back above $2 trillion.
Every major altcoin is up today — with many seeing gains in parallel with BTC. ETH is up 4.5%, while DOT, UNI and LTC are all up more than 4%.
DeFi market recovers key $50 billion TVL level
The decentralized finance market has also recovered alongside the wider cryptocurrency market, with its total value locked now standing back above $51 billion. Market-leading protocol Compound has added 4% to its TVL, while Aave and Synthetix have lost 1.89% and 4.59%, respectively.
In the decentralized exchange space, top-ranked Uniswap has lost 3.69%. At the same time, second-ranked Curve Finance and third-ranked SushiSwap have seen increases of 2.07% and 3.74%, respectively, in their bids to narrow the gap.
Top altcoin gainers and losers: WAVES outperforms altcoin market
GTO/USDT -12.40%
MITH/USDT -13.08%
PAY/USDT -13.52%
Though altcoins with smaller market capitalizations tend to outperform on OKX, the large-cap WAVES is holding down the top spot on the exchange today after gaining more than 32%.
BTC technical analysis: Choppy, but leaning bullish
The price of BTC continues to chop around below its recent all-time high. However, it has once again recovered the ribbon of exponential moving averages on the four-hour time frame — signifying that the price action is skewed more towards the bullish side. This is a noteworthy change from this morning's indecisive price action.
Still, there may remain a lot of selling pressure overhead, while bid support may also sit below. BTC could well be in for more sideways chop in the coming days.
ETH technical analysis: ETHBTC bullish, but boring
The price of ETH against BTC remains above the four-hour EMA ribbon, as well as above a key area of historical interest. Generally speaking, ETH remains more on the bullish side of things against the cryptocurrency market leader — but it's been relatively slow going for the foremost altcoin.
Not an OKX trader? Learn how to start trading!
---
OKX Insights presents market analyses, in-depth features and curated news from crypto professionals. Follow OKX Insights on Twitter and Telegram.