How do I get a Mystery Box?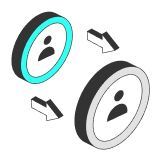 Invite a friend
Ask your friend to download the OKX App and sign up.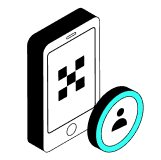 New user login
Both of you can get a mystery box after your friend's first-time login.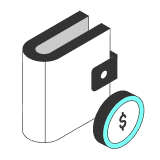 Claim your reward
Check out and claim the mystery box on OKX.
How it works
1. Invite your friends to OKX and get mystery boxes worth up to $10,000.
Step 1: Go to "Invite Friends" and send your invitation poster or link to your friend.
Step 2: When your friends log in to OKX App within 30 days after registration, both you and the invitee will get a mystery box.
Step 3: If your friend completes a single deposit of more than $50 through crypto purchase or top-up within 30 days of registration, both of you will receive another mystery box.
2. Every mystery box comes with crypto rewards worth up to $10,000. The rewards be BTC, ETH, OKB, DOGE, FIL, SHIB, DOT and rebate cards. Claimable rewards can be viewed on "Referral - My Rewards".
3. There is no limit on how many Mystery Boxes you can receive. The more friends you invite, the more you get. Spread the word now!
4. Sub accounts are not eligible for this reward.
Join our Affiliate Program and start earning commissions by promoting OKX
Learn more