To provide you a better trading experience, we've enhanced the margin trading procedure on May 14, 2018 (Hong Kong time). This would allow traders to trade on margin more easily, accurately, and swiftly.
The new margin trading procedure is as follow:
1. Transfer Funds to "Margin Account"
Transferring your funds from "spot account" to "margin account" allows you to buy tokens on margin. Under the "Token Trading" page, only token pairs with a "3X" tag are available for margin trading.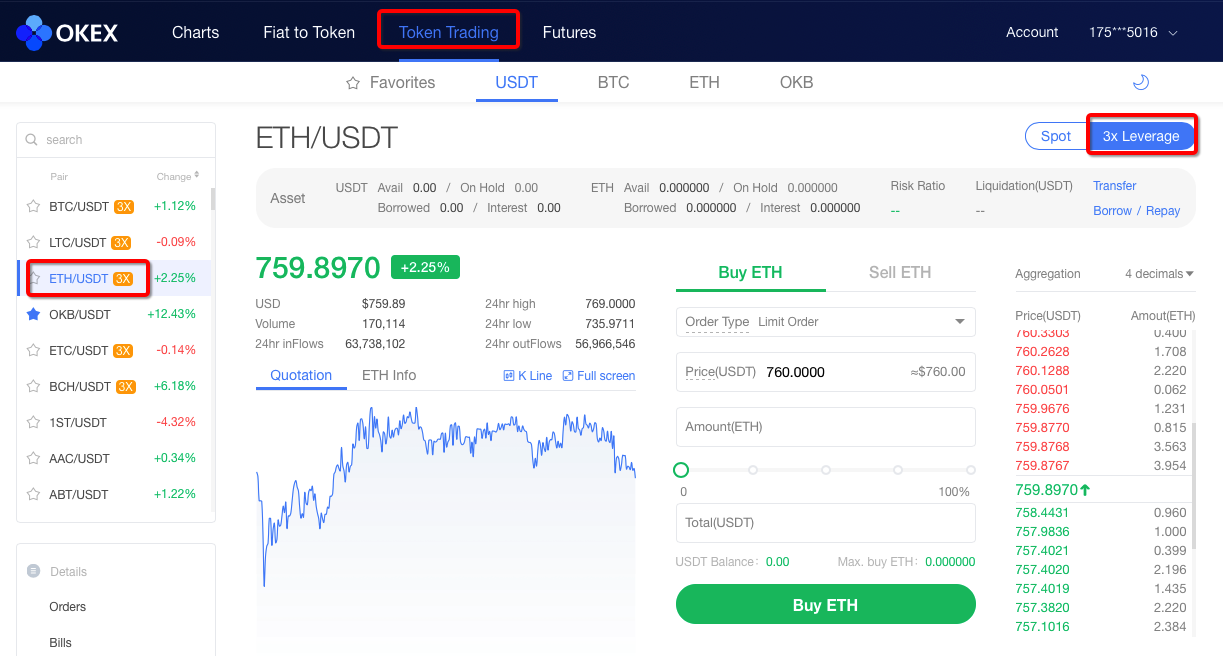 You may perform the transfer by selecting "transfer" on the right-hand side or go to "account > margin account" to perform the operation.
2. Select The Pair You Would Like to Trade on Margin
After the update, you can simply select the order type and enter the price on the buying/selling interface, then move the slider to set the volume. When the amount has exceeded your capital, our system will display how much you will need to borrow.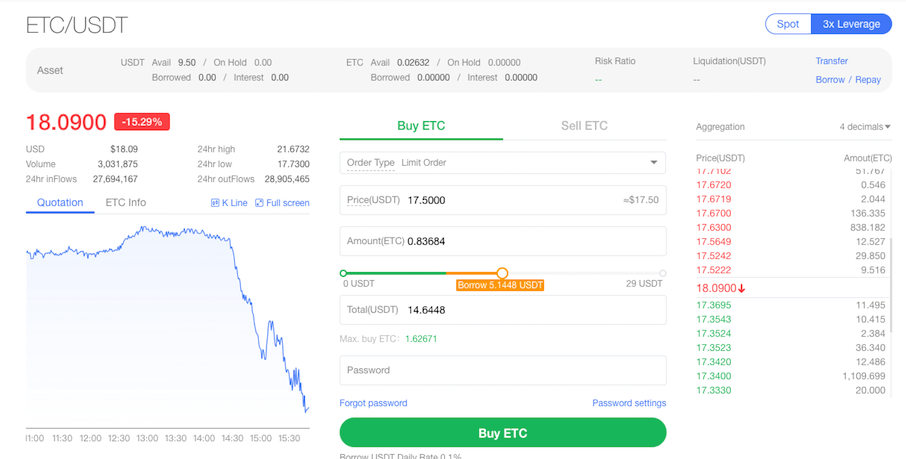 If you confirm to trade on margin, simply click buy/sell. Then you will see a pop-up window which shows you the detailed information. Select "Submit" to complete the trade and interest will start to accrue.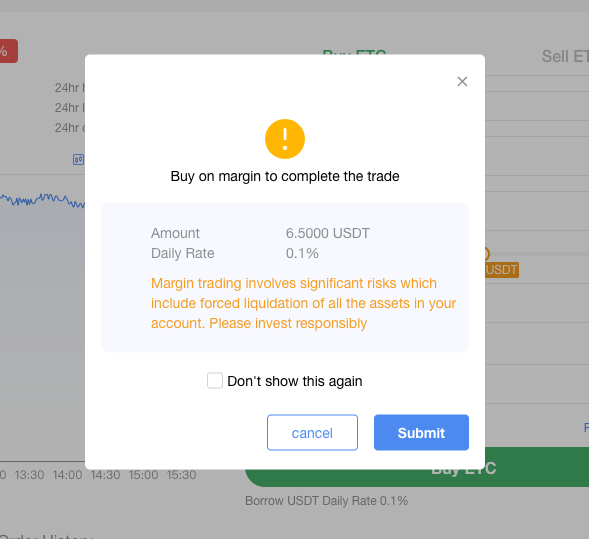 3. Repay on Time to Avoid Liquidation
Interests are accrued every 24 hours. You may repay anytime you would like to, but you must repay the loan with the same token you borrowed.
Select the trading pair you have borrowed a loan. Click repay on the right-hand side, enter the repay amount and submit.

We hope this new feature makes margin trading even more convenient and productive for you!
Risk Warning: Trading digital assets involves significant risk and can result in the loss of your invested capital. You should ensure that you fully understand the risk involved and take into consideration your level of experience, investment objectives and seek independent financial advice if necessary.
Thank you for your continued support and we assure you of our best services at all times.
Regards,
OKX
May 14, 2018