Interview: Exploring the metaverse with Animoca Brands' Yat Siu
An interview with Animoca Brands' executive chair on the evolution of the metaverse and how Web 3.0 tech can help empower its users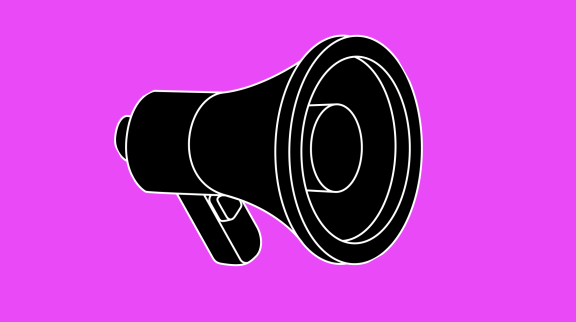 With Facebook rebranding to Meta, Nike acquiring virtual sneaker brand RTFKT and Snoop Dogg building the "Snoopverse" in The Sandbox, the concept of the metaverse has edged closer to the mainstream during 2021. Hungry to cash in on the future of online social interaction, investors have poured money into crypto assets associated with early blockchain-based digital open worlds. MANA, the native currency of Decentraland, rallied more than 3,800% year-to-date and The Sandbox's SAND token rose by almost 15,000% over the same period.
One of those companies betting heavily on the metaverse's place in humanity's future is Animoca Brands. Not only is The Sandbox itself one of its subsidiaries, but the firm has been developing, acquiring and investing in a growing number of metaverse-related ventures throughout 2021. Ranging from GameFi titles like REVV Racing and virtual reality-focused indie game developer Blowfish Studios to Solana-based VR virtual world Solice, Animoca Brands has strategically positioned itself at the very center of metaverse development.
OKX Insights recently had the chance to put some questions to Yat Siu, Anima Brands' cofounder, executive chair and managing director. Formerly serving as its non-executive chair, Siu helped grow the firm into a $2.2 billion metaverse investment empire and took on a new position at the company in October this year. Before founding mobile games developer Animoca — of which Animoca Brands is a subsidiary — the Hong Kong-based, Austria-born entrepreneur founded the social media and messaging company Outblaze, sat on the British Academy of Film and Television Arts advisory board, and served as director of Typhoon Games.
Venturing into the metaverse with Animoca Brands' Yat Siu
Hi, Yat. Thanks for sharing your thoughts with OKX Insights. The metaverse is one of the clear buzzwords of 2021. To begin, could you define what the term means to you.
There are many visions of exactly what the metaverse will be once it emerges fully. We firmly believe that the essence of the metaverse begins with property rights — the ability to truly own and control one's virtual assets and data. This will lead to economic freedom and the foundation of a digital democratic society that serves a majority interest. It all starts with property rights, and that's really what the metaverse means to me.
As giants from Web 2.0 like Facebook — now Meta — make their metaverse ambitions known, what role do you think Web 3.0 tech will take in the evolution of their virtual social spaces?
Web3 tech will have the most significant role possible. Property rights and data ownership unlock new innovations because they render properties composable — users will be free to build on top of each other's work while still enjoying the benefits of ownership over their own creations.
Do you think users are more likely to gravitate toward platforms that empower them by allowing self-custodied digital assets but demand they take full responsibility for their digital possessions or those metaverse spaces that lock assets within a walled garden to provide a "safer" environment? Or do you think some middle ground will emerge that blends convenience with user ownership?
I think that the benefits of ownership are simply too powerful and attractive for them not to play a leading role, and the future of the metaverse will be open. But there will definitely be solutions that increase the safety of openness and ownership responsibility — we are working on such a project ourselves in our joint venture with Hex Trust.
Do you think users will find the capitalistic models of Decentraland, The Sandbox and other decentralized metaverse spaces appealing enough to eventually join them en masse? Is there a better way to allocate resources in a virtual world?
Love it or not, the system of capitalism is a major driver of growth and innovation, which makes it important to the metaverse. That does not mean that capitalism is without its flaws and problems, of course, but we think that the virtual setting of the open metaverse is as good a place as any to improve on it.

The capitalist approach also makes good sense because the fundamental metaverse concepts of digital property rights, data ownership, and economic freedom (the freedom and capability to build equity through one's own efforts) are all closely tied to capitalist systems.

With the open metaverse, we have the opportunity to ensure that more people have access to opportunities and upward mobility despite their starting capital and the (broadly) capitalist nature of the ecosystem. In fact, there are several projects — currently referred to as Guilds — that have as their primary activity the provision of opportunities for users who may not possess the capital to start play-to-earn activities at a meaningful level.

We are still in the early days, so I expect to see many more creative approaches crop up as we build the open metaverse.
Established firms from the Web 2.0 era seem to have more capital to throw at their metaverse projects — Meta is talking about spending $10 billion before the end of the year — and may be much better positioned financially to deliver experiences closer to AAA game studios. To what extent do you think visual appeal will play a role in where users choose to spend their time online?
To answer the question about visual appeal: Whether it's a high-quality AAA look like Phantom Galaxies or a highly stylish approach like The Sandbox, visual appeal is highly important to gamers and quite important to general users as well. But at the end of the day, for a broad cross-section of average users, the functionality, utility, fun and opportunity of a product are probably as important as its visual appeal. The ability to exercise one's creativity is critical as well — otherwise, games like The Sandbox, Minecraft and Roblox would not be as big as they are.

Regarding the notion that large, established Web2 firms can throw their capital around to take control of the metaverse, I don't think that's accurate. Let's imagine that Facebook (or rather Meta) wanted to buy The Sandbox in the same way they previously acquired threats to the Facebook business such as Instagram or WhatsApp. To do that, Facebook would not only have to buy the game, it would also need to take ownership of at least 51% of SAND tokens in order to secure a majority stake for governance of the game.

If you look at the high liquidity and trade volume of SAND, as just one example, you could argue that there is much greater economic potential in going open than anything that Web 2.0 is able to offer.
How do you envisage existing brands and intellectual property interacting with the metaverse? Is there a risk that virtual spaces become glorified advertising platforms?
I think the opposite is more likely. The digital world is already completely run by commercial interests and advertising models because the platforms and operators own the entire online experience and monetize it accordingly.

But with the new true digital ownership paradigm of the open metaverse, the users will be in control of their own assets and data, limiting the overall impact that big money can have on the system. In the physical world, advertising is strategically located in restricted and dedicated locations, such as billboards, because people generally do not want their homes and every available public space to be plastered with advertising. I think it will be similar in the metaverse — but ultimately, the freedom to do what one wants with his or her own assets means that renting their assets as advertising space will probably be an option (not a requirement).
Interested in learning more about the metaverse and what the future possibly holds? Read more in our in-depth on the metaverse, discussing how blockchain technology, nonfungible tokens and cryptocurrency can help deliver a virtual world that empowers users.
Stay up to date with all things crypto and subscribe to the OKX Insights podcast, Send It.
---
This interview has been lightly edited for clarity.