2021 year in review — a year of growth for crypto and OKX
An overview of crypto market highlights and key numbers at OKX in 2021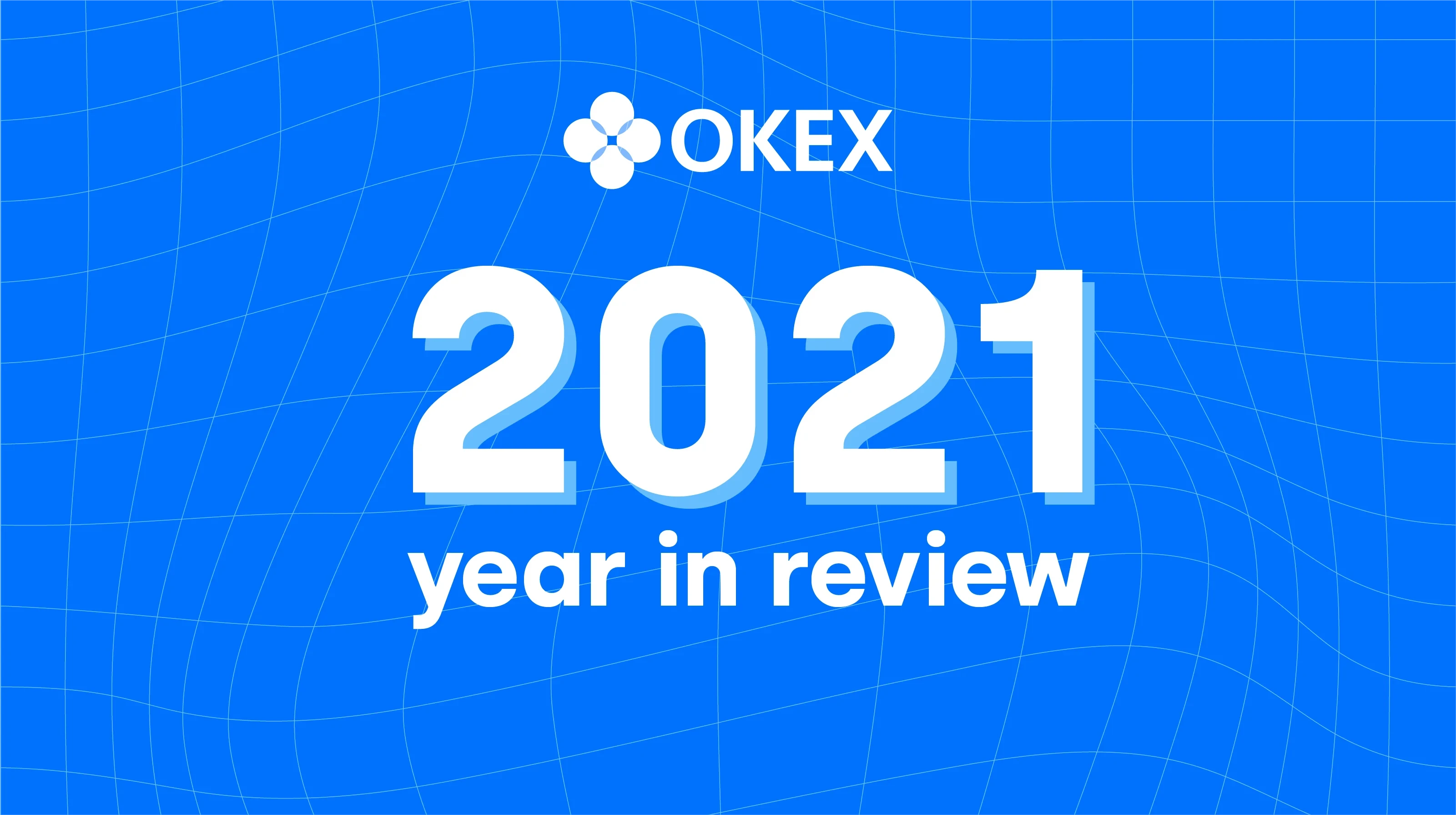 For the cryptocurrency space, 2021 was a year unlike any other. Bitcoin started the year strong and went on to set six new all-time highs in twelve months — growing nearly 150% between the year's lowest and highest price points.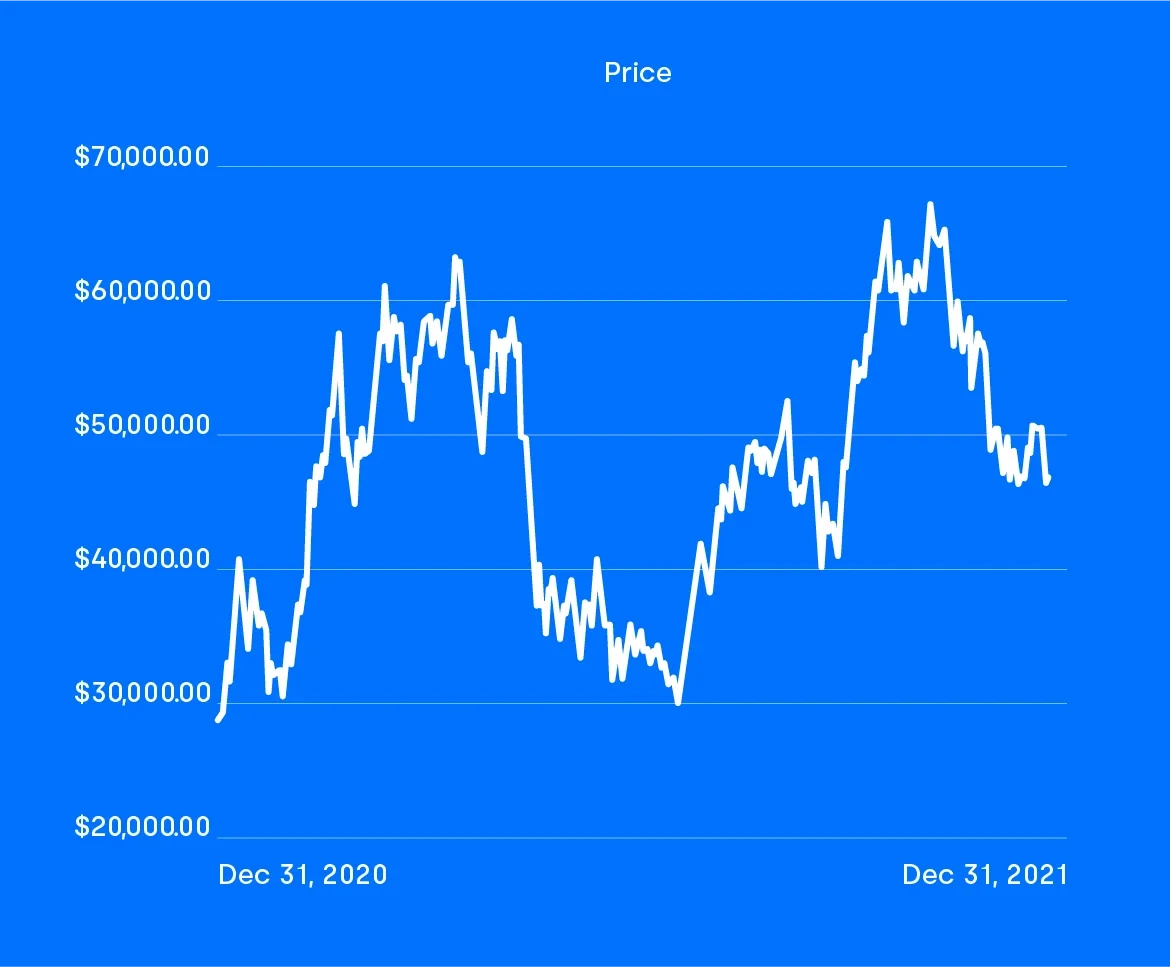 BTC's bullish momentum lifted the entire market up. Altcoins also saw higher valuations while the total market capitalization of all cryptocurrencies reached almost $1.3 trillion at this year's highest point.
News highlights from 2021
Apart from major market moves, there were several significant news developments this year in crypto. From Tesla's game-changing reveal of its $1.5 billion BTC investment to the SEC's approval of a futures-backed BTC ETF and Facebook's rebrand to Meta as it ventures into the virtual world, the year was packed with impactful moments.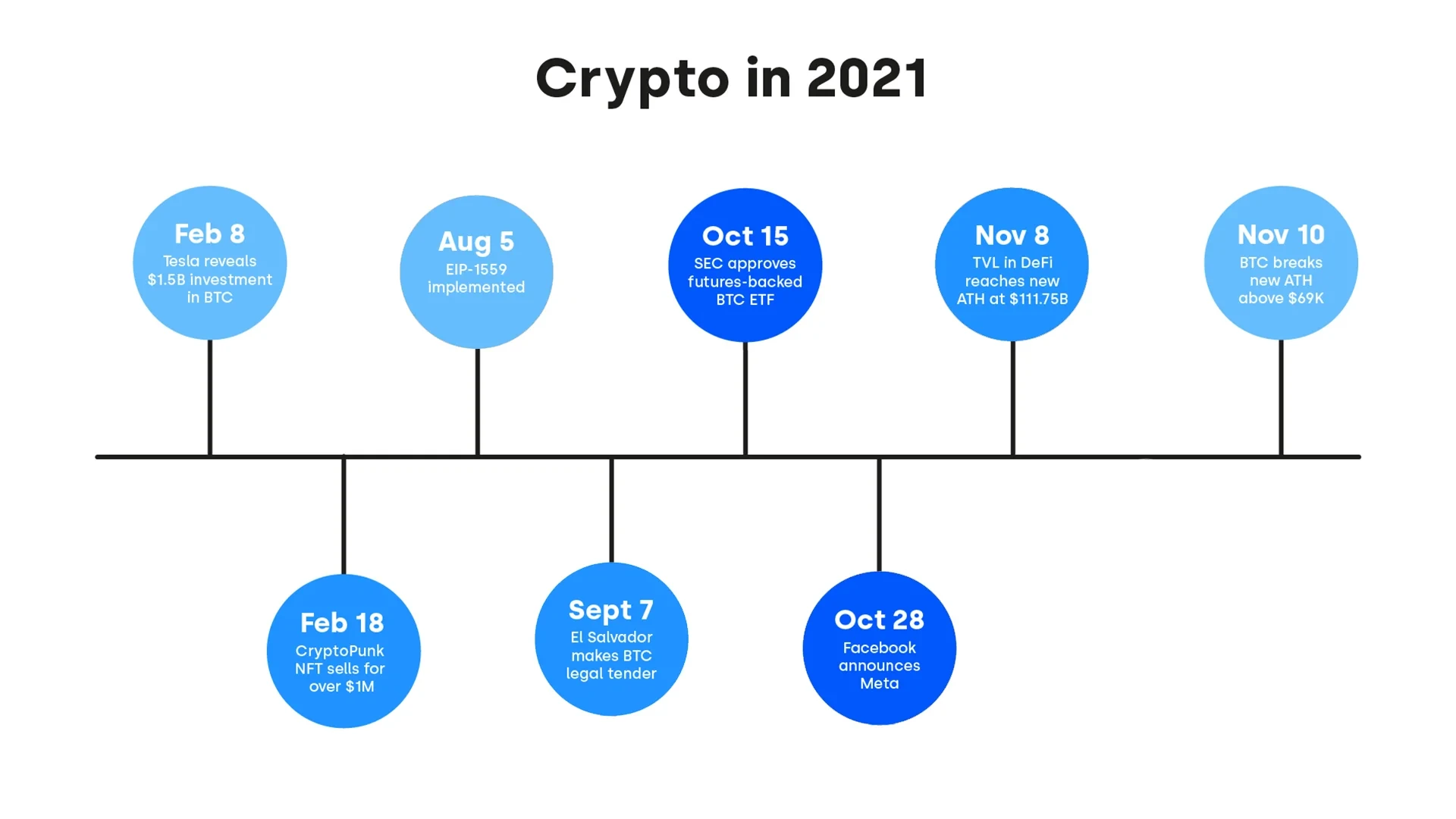 The year's biggest trends
Even though BTC led the crypto rally, altcoins really exploded in 2021. Some sectors gained more traction than others, but the rise of memecoins, nonfungible tokens and metaverse tokens stole the spotlight.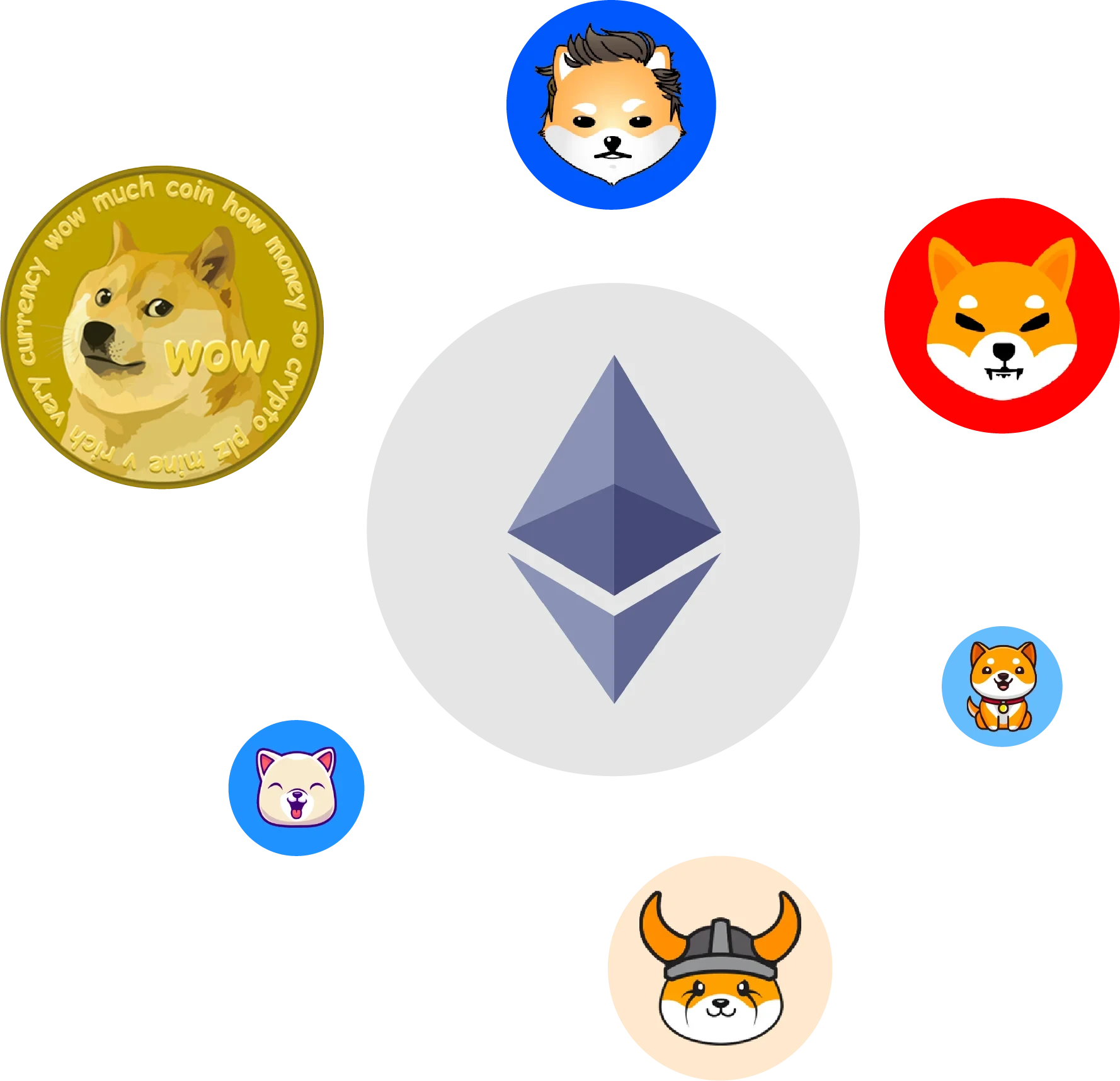 With Elon Musk's rather public backing, DOGE led the memecoins surge with a massive 16,200% gain between Jan. 1 to May. 8, 2021 alone. This meteoric rise inspired a spate of other memecoins, all of which performed fairly well, especially SHIB.
Similarly, with Facebook's metaverse announcement, existing metaverse-related tokens such as Decentraland's MANA and the Sandbox's SAND, rose around 700% in the year.
NFTs also saw a major boost this year. The industry saw sky-high valuations established for NFTs often used as PFPs or avatars, such as CryptoPunks, as well as for digital art pieces, like Beeple's record-breaking $69 million sale for his 5,000-day NFT collection.
OKX in 2021
Throughout all of this, OKX continued to provide an industry-leading trading experience for its more than 20 million users across over 100 regions globally.
In 2021, we processed more than 25 billion trades, while trading volumes reached over $21 trillion.
OKX traders saw 220 new pairs listed across all markets in the year. But it wasn't just about more assets, we also launched tons of new features, integrations and upgrades in 2021, ranging from industry-leading improvements such as our unified account systems and a portfolio margin mode to numerous third-party integrations, including with Lightning Network, Polygon and Algorand. 
Given how DeFi remained a strong sector in 2021, we also launched a dedicated DeFi mode on the OKX web and app. OKX DeFi includes an entire marketplace for minting, listing and trading NFTs, as well as a blockchain gaming center and a dashboard for managing all your DeFi assets across networks.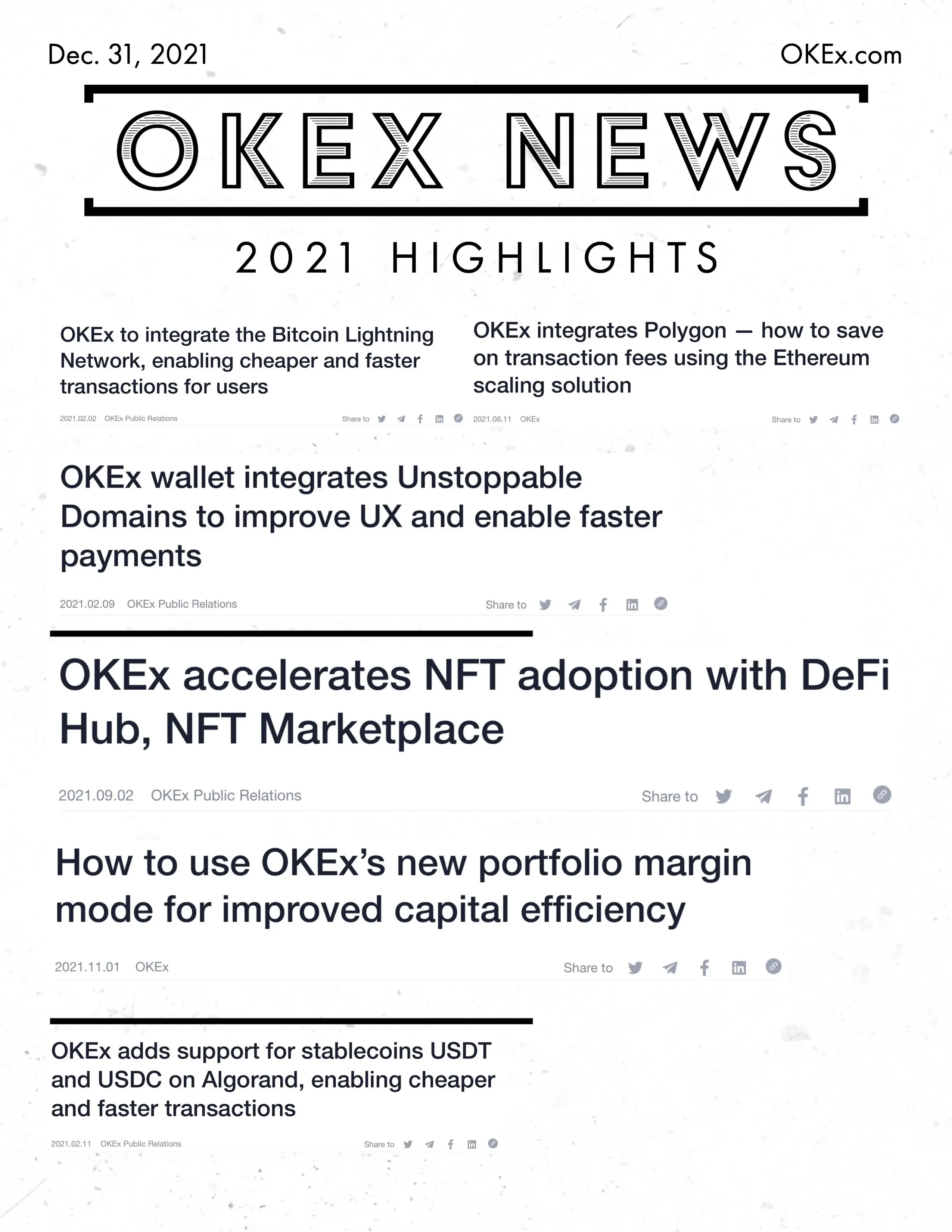 Moving back to our centralized services, OKX Earn, with its new staking, mining and saving deals, saw over $5.1 billion in assets staked and locked by users, and paid out over $314 million in passive income.


Apart from industry-leading services, top-tier customer support has been one of our main priorities. We successfully handled nearly 600,000 requests in 2021 and continue to educate the community about OKX and the wider crypto industry with our tutorials, reports and weekly newsletter.
Finally, we wrapped the year up with our first in-person event since the start of the pandemic, debuting OKX DeFi at DCentral Miami.

While this overview goes over a lot of the year's highlights, it doesn't include everything we did behind the scenes to make your trading experience on OKX even more seamless, secure and intuitive than ever before.
As we welcome 2022, we want to thank all of our community members and partners for their continued support. Cheers to an even better year ahead with bigger achievements and successes!
---
Subscribe to the OKX Insights podcast, Send It, for on-trend discussions, market commentary, insights and more.