A progress report for OKC development in the month of July 2021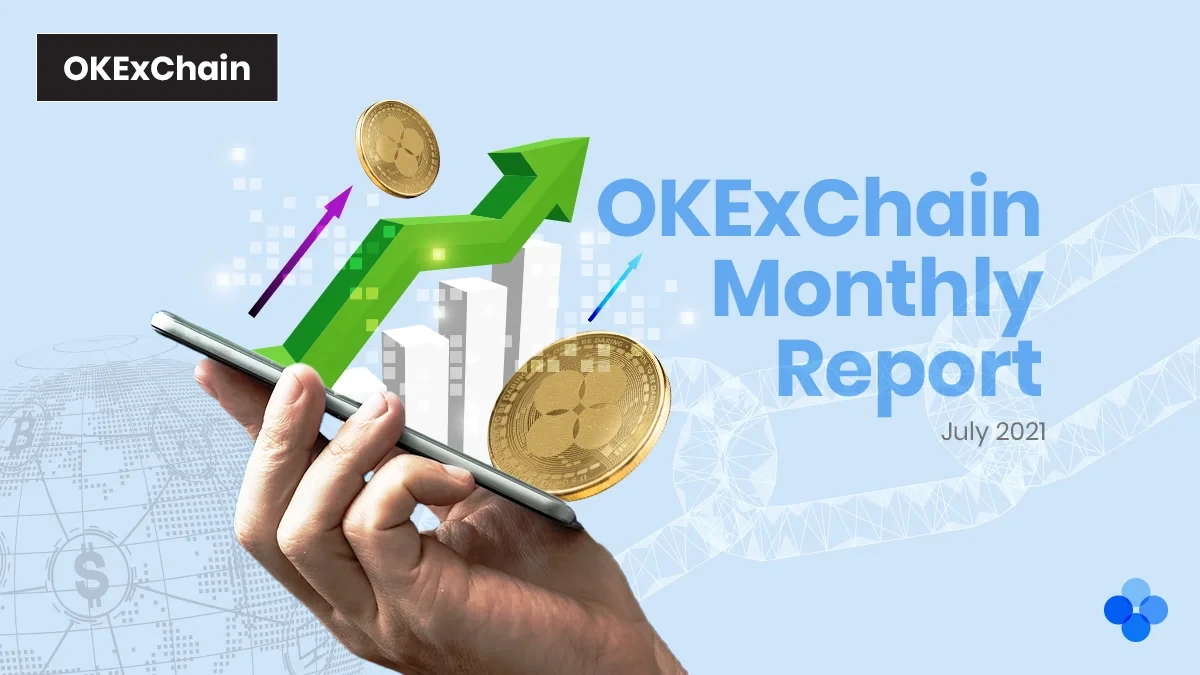 OKC is a public blockchain initiative developed by OKX that comprises a set of open-source chains that may be used as a platform for decentralized applications, including decentralized exchanges. For more detailed information, check out our .
______________________________________________________________________
Summary
OKC officially started the third stage of its mainnet ecosystem construction.
OKC's total value locked exceeded $1.8 billion.
OKC's Grant Hackathon completed.
The mainnet is fully open for development and the white-list mechanism is closed.
RPC service stability has been improved.
Cosmos-sdk 0.42 version ported EVM.
OKC ecosystem update
OKC officially started the third phase of its mainnet ecological construction on July 28. In the third stage, OKC is open to all developers, and anyone can freely deploy projects on the chain. Within 48 hours of the third phase's opening, the TVL on OKC chain exceeded $1.8 billion.
The newly added OKX Wallet now supports OKC assets. The wallet has built-in multi-network configurations and full EVM blockchain network support. Currently, most OKC ecosystem projects are supported.
The total number of transactions on OKC is currently 5,524,960 — an increase of 314% from the previous month. The cumulative number of proposals is 36 and the number of currency-holding addresses is 269,775 — an increase of 179% from the previous month.
Four new ecological projects were added in July:
BoringDAO (bridge)
Vfat (dashboard)
DeFiner (lending protocol)
Bulksender (tool)
OKC's Grant Hackathon — organized by OKC through HackerLink, a DoraHacks open-source developer platform — came to a successful conclusion last month. A total of 28 participating teams passed and received a total of $1.775 million in funding.
At present, more than 35 projects have joined the OKC ecosystem.
Technical progress
Development version update
The OKC version was updated to v0.18.13: https://github.com/okex/exchain/releases
Functional development
The archive node of the main network has been upgraded to support the specified height to call the eth_call interface to obtain status data.
The development of the gas-price recommendation function has been completed.
Bug fixes
Fixed the issue that made contracts inaccessible due to caching issues after the contract was unlocked.
Released OKC-ethers.js package to make ethers.js compatible with OKC.
Improved the stability of the RPC service and solved the problem of occasionally returning 502 errors when accessing the RPC service.
Cosmos42 version ported EVM
EVM transplanted to CM42 version.
EVM RPC related optimizations migrated to CM42 and optimization options can be enabled.
For more information about the development of OKC in July, please take a look at our one-pager below:
[pdf id=128996]
Risk warning
OKC is an open-source, open decentralized public chain, and anyone can freely deploy projects. From the principle of blockchain technology, OKX cannot control the quality of any project on OKC, nor will it endorse and be responsible for any project.
There are certain risks in using any project on a decentralized public chain. Users need to identify the quality of the project themselves and be responsible for their own choices so as not to cause financial losses.
Before participating in any project on OKC, you should know:
Before using any project on OKC, please confirm that you have understood all the design behind it and are willing to take its risks.
All users and developers can participate in OKC's mainnet and testnet for free, and OKC will not charge any fees.
Please make sure to distinguish between the OKC test environment and the main network environment. All assets in the test environment have no value. Beware of counterfeit currency fraud.
In the process of using any OKC chain project, you must manage your private key, do not disclose your private key to anyone, and be careful to authorize third-party projects.
About OKC
OKC website: /okc
OKC docs: https://okexchain-docs.readthedocs.io/en/latest
OKC forum: https://forum.okt.club/
GitHub: https://github.com/okex/okexchain
Telegram Chinese: https://t.me/okexchain_cn
Telegram global: https://t.me/okexchainglobal
Telegram dev: https://t.me/okexchaintech