To use your individual account, you need to complete both levels of verification: basic verification (Level 1) and advanced verification (Level 2). We require this to keep your account and assets secure.

The verification process is to ensure the exchange is safe and prevent fraud and other illegal activities. The amount you can trade and deposit/withdrawal is based on your verification level.


Getting started on the Web

Log in to your account at okx.com and go to the verification page. You can find it under the profile icon > Verification. On this page, find Individual account and select Continue.

Opening verification page


Getting started on App

Open the OKX app, go to User Center. Go to Profile and Settings and select Identity verification under Profile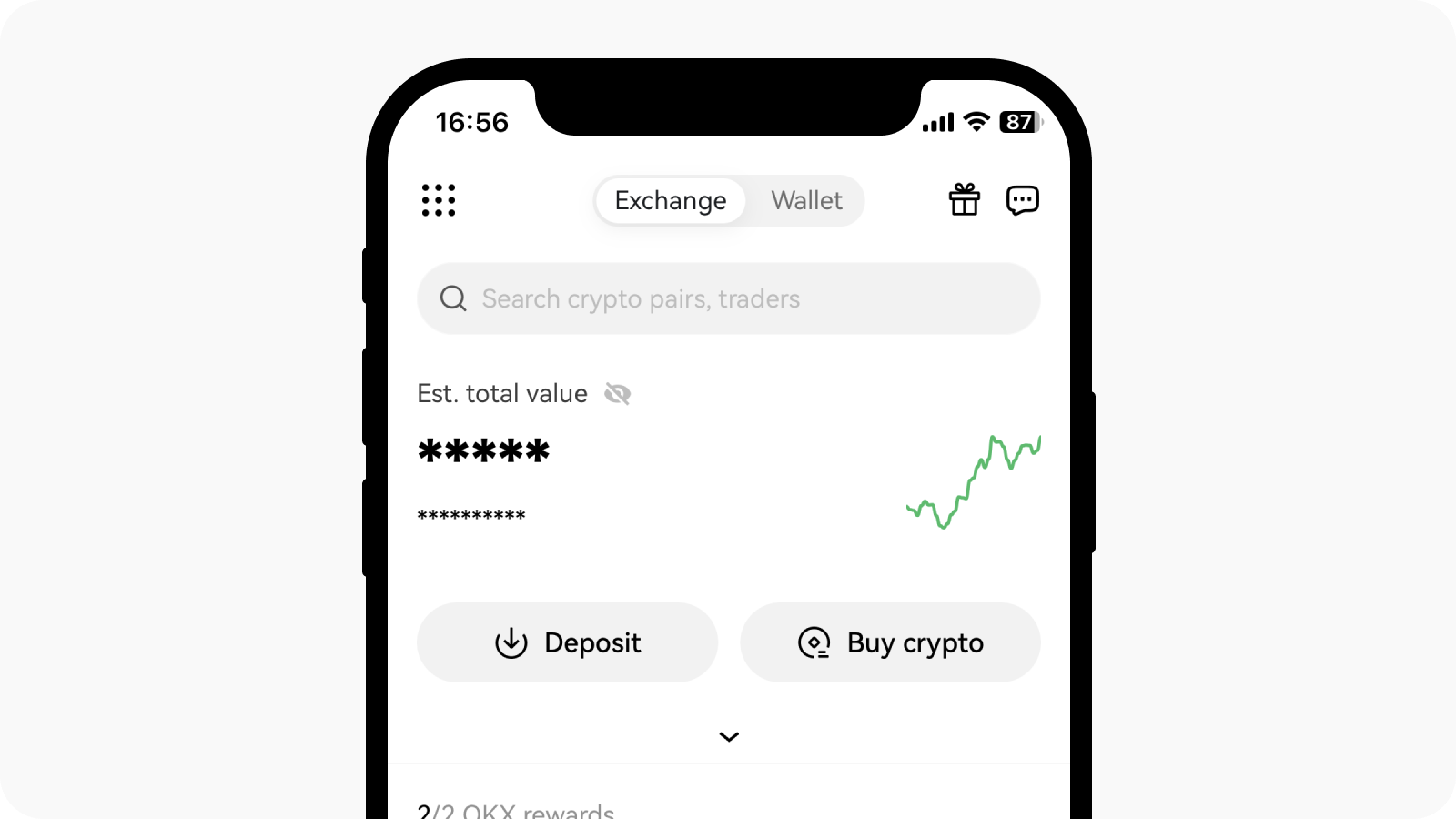 Open the User Center in the top left corner


Basic verification (Level 1)

Provide the basic info about yourself. Make sure that it's correct and up to date, as you only have a maximum of 3 times to edit your basic info.
Country or region of residence
Type of ID
Legal first, middle, and last name
Korean Name (if you're a Korean citizen)
Nationality
ID number
Date of birth
Residential address
Social security number (if you're a US citizen)
We'll automatically review this info, so you'll be able to start Level 2 right away.


Advanced verification (Level 2)

Upload your ID and selfie to confirm your Level 1 info. Make sure that all the documents are clear and up to date.

ID documents. We accept valid government-issued IDs, passports, ‌driving licenses, ‌etc. They must meet the following requirements:

Include your name, date of birth, issue and expiration date
No screenshots of any kind are accepted
Legible and with a clearly visible photo
Include all corners of the document
Not expired

Selfies. They must meet the following requirements:

Your entire face has to be placed within the oval frame
No mask, glasses and hats
When everything's ready, you can submit your verification application. We'll review it within 24hours and contact you with the results. If you have any questions, start with our AI chatbot: you can find it in the OKX Support Center on the website or in the app. You can also contact our customer support through chatbot.