Square becomes "Block," MicroStrategy scoops another 7,002 BTC
Meanwhile, DEX monthly volume passes $100 billion and DeFi hackers exploit multiple protocols.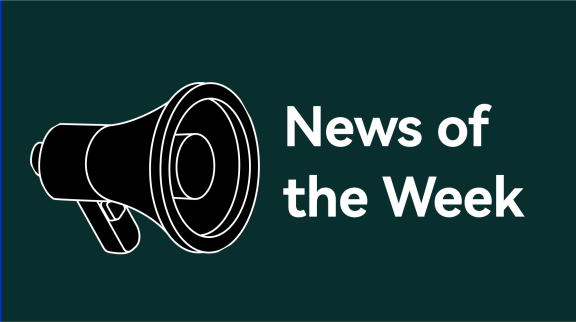 The year might be drawing to a close, but the cryptocurrency industry newsbeat is as packed as ever. Following Jack Dorsey's sudden stepping down as Twitter CEO, his payments company, Square, has rebranded to "Block" as it pushes further into cryptocurrency. Meanwhile, MicroStrategy adds another 7,002 BTC to its holdings and hackers make off with millions from Badger DAO and MonoX.
Here's everything you need to know about these stories, and more, in this week's edition of OKX Insights' News of the Week.
Square signals greater push into crypto with a name change to "Block"
Announced Dec. 1, Jack Dorsey's payment company, Square, will change the name of its corporate entity to Block on Dec. 10. The change does not impact its brands, which will retain their respective names — Square, Cash App, etc.
Commenting on the pivot, founder and CEO Dorsey stated:
"Block is a new name, but our purpose of economic empowerment remains the same. No matter how we grow or change, we will continue to build tools to help increase access to the economy."
Key takeaways
The name Block reportedly has various meanings for the company, including "building blocks" and "blockchain."
Square Crypto, a division focused on supporting Bitcoin, will also change its name to Spiral.
MicroStrategy adds another 7,002 BTC to its treasury holdings
Proving once again that no company is as bullish on Bitcoin, MicroStrategy has bought an additional 7,002 BTC. The company paid an average of $59,187 in cash between Oct. 1 and Nov. 29.
Key takeaways
MicroStrategy now holds just over 121,000 BTC, or around 0.64% of the leading crypto's current circulating supply.
The company paid an average price of $29,534 per BTC and has been regularly stacking sats throughout 2020 and 2021.
DEX monthly volume surpasses $100 billion for the second time ever
Trading volume across all decentralized exchanges exceeded $100 billion in November. Only in May 2021 — during a period of extreme market euphoria — did DEXs see more trading than last month, when more than $140 billion worth of digital assets changed hands at decentralized venues.
Key takeaways
Uniswap and SushiSwap continue to account for most DEX volume, seeing November volumes of $83 billion and $15 billion, respectively.
DEX volume has been growing consistently since July after a major drop in June from their May all-time highs.
Hackers exploit Badger DAO and MonoX, making off with $150 million
This week, two independent attacks saw their perpetrators drain around $150 million from decentralized finance protocols. On Nov. 30, hackers stole $31 million from the MonoX liquidity pool platform, consisting of around $18.2 million in WETH and $10.5 million in MATIC. Making up the rest of the total were smaller amounts of WBTC, LINK, GHST, DUCK, MIM and IMX.
Just two days later, Badger DAO, a protocol that generates yield on WBTC deposits, was exploited to the tune of $120 million. According to security researchers at PeckShield, the protocol's frontend was compromised, causing users to make withdrawals they didn't authorize themselves. A report from The Block claims that a single user lost around 900 BTC — or $50.8 million — in one transaction.
Key takeaways
Meta's crypto wallet lead David Marcus to stand down at the end of 2021
David Marcus, the head of the Novi wallet application being built by Meta (formerly Facebook), has announced he will leave the company at the end of the year. Marcus tweeted that although he remained passionate about overhauling global payments infrastructure, his entrepreneurial urges had been encouraging him to explore new opportunities.
Marcus's departure from the company comes shortly after Facebook announced a change of direction to develop metaverse products and technologies under the name Meta. OKX Insights has an in-depth article coming out next week about the rebrand and how crypto and blockchain technology will fit into Meta's plans.
Key takeaways
Replacing Marcus will be Stephane Kasriel, who is currently Novi's VP of product.
Despite ongoing regulatory concern, Novi, the wallet application initially proposed by Facebook, launched a limited pilot program earlier this year.
Not an OKX trader yet? Sign up today and claim your welcome bonus.
Subscribe to the OKX Insights podcast, Send It
OKX Insights presents market analyses, in-depth features and curated news from crypto professionals.