BTC whales and miners sold into institutional buyers in Q4 2020, on-chain data infers
A look at on-chain data from the past year to examine institutional involvement in the BTC market
Written by OKX Insights | Powered by Catallact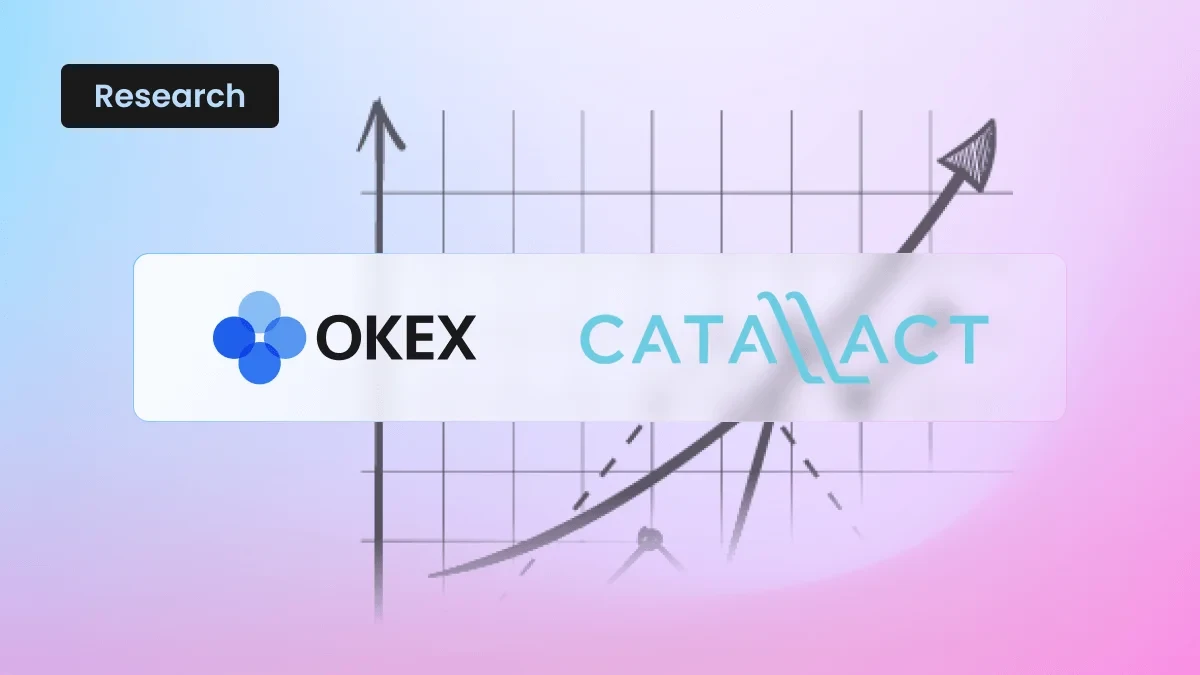 In May 2020, famous macro investor Paul Tudor Jones revealed that he was buying BTC as a hedge against central bank-induced fiat inflation. He also said the foremost cryptocurrency reminded him of gold in the 1970s.
Jones's comments, at the time, sparked a wave of speculation from industry analysts that institutional investors would start flocking to the BTC market. OKX Insights found this to be the case in September 2020, where we used on-chain data from Catallact to discover that institutions really did follow Jones's lead. Since then, the industry has learned that business intelligence firm MicroStrategy purchased large sums of BTC alongside institutional buys from the Massachusetts Mutual Life Insurance Company.
Kicking off 2021 with an apparent surge in institutional interest, OKX Insights has once again used on-chain data from Catallact to delve deeper into the narrative that institutions are buying BTC. More specifically, however, we wanted to find out who had been selling into the latest bull run in 2020.
Here's what we found out.
A note on how we interpret on-chain data
Before we begin, let's first clarify how we interpret on-chain data.
This report is research-based, but on-chain data cannot tell us everything. As such, analysts must always exercise caution when drawing conclusions — and a certain amount of speculation must exist in order for those conclusions to be drawn.

For example, while our goal is to examine institutional investment into BTC, we cannot use large on-chain BTC transactions to cleanly differentiate between purchases and sales. We also cannot remove aggregated transactions from major cryptocurrency exchanges, just like we cannot always note which movements are from institutions or hedge funds. Despite this, we are still able to make careful observations and present hypothetical conclusions.
Additionally, the data we are examining ends in December 2020. As such, it does not take into account any activity in 2021 — though we may delve deeper into the new year as more time progresses.
---
To read OKX Insights' previous on-chain research with Catallact — which covers the first half of 2020, the COVID crash and the lead up to BTC's latest parabolic rally — follow this link.
---
BTC went parabolic as institutional-sized transactions increased
To begin, let's first take a look at the percentage of total transaction value over 1,000 BTC on-chain — which we may firmly classify as falling outside the range of retail investors and traders. In doing so, two points become immediately apparent:
The percentage of on-chain transactions over 1,000 BTC skyrocketed from just above 5% at the end of June 2020 to a high of over 45% in September 2020.
The percentage of on-chain transactions over 1,000 BTC never looked back since the end of June 2020 — remaining in a general range between 30% and 40% since topping out at 45% in September 2020.
The conclusion we may draw from this on-chain data is that institutional investors really piled into the BTC space after Paul Tudor Jones announced his entrance — and they didn't stop as 2020 came to a close.
Additionally, we can assume that institutions were on the bidding end of the spectrum and buying large amounts of BTC — as opposed to selling — since the price of the leading cryptocurrency rose in a parabolic fashion throughout Q4 2020.
A BTC transaction amount frequency heat map also reinforces the conclusion that large institutional investors drove the price of BTC higher by increasing demand for the foremost digital asset.
Verified institutional purchases coincide with on-chain data
Though one must be careful when drawing these types of conclusions from on-chain data, we are fortunate to have publically accessible, verified institutional purchases to cross-check against the data.

For starters, we know for certain that business intelligence, mobile software and cloud-based services company MicroStrategy invested large sums of money into BTC last year. In August 2020, the firm purchased 21,000 coins for $250 million. This coincides with the increase of large transactions on the aforementioned charts.
Several more purchases from MicroStrategy took place in 2020. On Dec. 5, the company purchased 2,574 BTC for $50 million at an average price of $19,427 per coin. Later that month, on Dec. 22, it purchased another 29,646 coins for $650 million at an average price of approximately $21,925 each.
Additionally, the Massachusetts Mutual Life Insurance Company invested $100 million in BTC in December — a sign that more institutional investors kept entering the market at that time.
With this backdrop of news, we can safely infer that the conclusions we came to above — namely that big players have been entering the BTC market since May 2020 and that the large transactions visible on-chain were buys rather than sells — are largely correct.
On-chain BTC volumes surged in the second half of 2020
Looking at the daily volume of BTC transacted on-chain across various time zones, we also see a big uptick in the fall. Two findings, in particular, stand out:
On-chain volumes across the United States, Europe and Asia all picked up at the end of August 2020 before surging to highs in September 2020 and October 2020.
On-chain volumes remained consistently high after initially spiking in August 2020.
Because on-chain BTC volumes spiked and remained consistently high, we may conclude that institutional interest indeed picked up some serious momentum in the fall of last year — driving the leading cryptocurrency's price to new highs.
Long-term holders sold as BTC set new all-time highs
When we examine the age of coins being transacted on the Bitcoin blockchain from the start of September 2020 until the end of December 2020, we see the average age of coins included in blocks increased in October 2020 and stayed higher throughout the end of the year.
Most interestingly, the price of BTC surged higher in mid-December, but the average age of transacted coins on the Bitcoin blockchain remained relatively constant. This allows us to draw three main conclusions:
Long-term BTC holders — who some might call "OG whales" — sold into BTC's run to new all-time highs.
We may infer that the inventory of long-term holders began to deplete — at least somewhat — as the price of BTC pushed higher.
Because we believe institutional investors were on the bidding side of the order books, we may infer that long-term BTC holders sold into institutional purchases.
These inferences are also backed up by previous research conducted by OKX Insights in collaboration with blockchain data company Kaiko. Our previous report found that large traders and whales began taking profits around BTC's previous all-time high near $20,000 this fall and that institutional buyers gobbled up coins in late November.
This reinforces one of the current narratives in the cryptocurrency industry while answering the question of "who was selling" at the end of 2020 — namely that it was the "OG whales" and BTC miners who sold to institutional buyers.
Conclusion: On-chain data paints the picture of BTC's 2020
2020 was an unprecedented and wild year for the leading cryptocurrency.
We saw BTC drop to as low as 3,792 USDT on OKX in March — which, as we know from our previous research with Catallact, shook out retail investors in a COVID-related panic. Those investors then took a wait-and-see approach in May as BTC battled against $10,000 on global exchanges.
Meanwhile, the largest players in the BTC market were doing anything but waiting and seeing. Instead, on-chain data inferred that they were accumulating heavily over the summer with the expectation that BTC would increase in value over the long-term — which, sure enough, ended up being a winning bet.

As the price of BTC started its parabolic run in October, alongside institutional purchases from MicroStrategy and Grayscale, on-chain data shows a notable increase in institutional-sized transactions — implying more big players started piling in.
With the supply side of BTC failing to meet the institutional demand as the leading cryptocurrency entered price discovery, the coins being sold seemingly came from both long-term holders and Bitcoin miners. In other words, old-school Bitcoiners sold some of their old bags to new institutional buyers with extremely large new bags to fill — for better or worse.
---
OKX Insights presents market analyses, in-depth features, original research & curated news from crypto professionals.