Melania Trump launches NFTs, Elon Musk announces Tesla DOGE support
Meanwhile, a Senate hearing on stablecoins did little to lend regulatory clarity to the industry in the United States.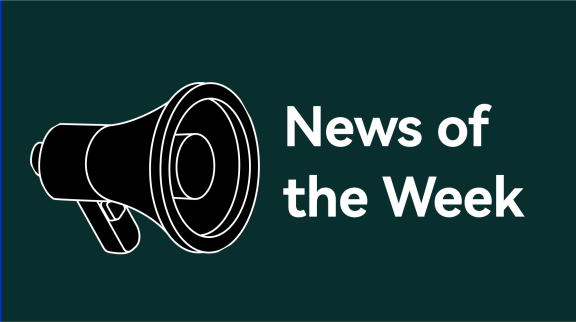 As 2021 nears its conclusion, the blockchain and cryptocurrency world isn't taking any time off. After former first lady of the United States Melania Trump announced her own nonfungible token platform, both Solana Labs and MoonPay made efforts to distance themselves from the project. Meanwhile, Time Magazine's Person of the Year, Elon Musk, announced that Tesla will accept DOGE for merchandise purchases.
Here's everything you need to know about these stories, and more, in this week's edition of OKX Insights' News of the Week.
Melania Trump announces Solana-based NFT platform
Melania Trump is launching a Solana-based nonfungible token platform apparently powered by Parler, a controversial social media platform with strong right-wing political tendencies. The former first lady announced on Twitter that some of the proceeds will be donated to children aging out of foster care.
Key takeaways
At this point, it is hard to argue that NFTs could possibly become more mainstream — with everyone from celebrities to former first ladies seemingly looking to cash in on this year's craze.
Since the announcement, both Solana and MoonPay have clarified that they neither are partnering with Trump nor actively sought her out.
Senate stablecoin hearing yields few definitive answers
On Tuesday, the United States Senate heard testimony from various industry leaders on stablecoins — though few substantive conclusions were made. Primarily, legislators were widely unanimous in their assertions that new reporting requirements must be implemented to prove the assets' backings. However, the utility of stablecoins was widely debated among the lawmakers.
Key takeaways
The U.S. continues its long-standing practice of feet-dragging when it comes to cryptocurrency regulation, with very few answers arriving out of the hearing.
One of the core issues is that various agencies and departments can't seem to agree on who should be doing what when it comes to stablecoin regulation.
Elon Musk announces Tesla merch purchases with DOGE
Elon Musk announced this week via tweet that Tesla will allow merchandise to be purchased with DOGE. The electric car manufacturer previously added BTC to its balance sheet before walking back its apparent endorsement for the market-leading cryptocurrency, citing environmental concerns.
Key takeaways
The price of DOGE immediately spiked upward of 20% as soon as the tweet went out.
Musk — who shows little regard for regulators and seemingly enjoys swaying the financial markets with his tweets — was also named Time Magazine's man of the year this week.
Nike acquires NFT studio RTFKT
Nike has acquired NFT studio RTFKT after the start-up raised its valuation to $33.3 million following its latest $8 million fundraise. The sports company's president and CEO, John Donahoe, stated in a press release: "This acquisition is another step that accelerates Nike's digital transformation and allows us to serve athletes and creators at the intersection of sport, creativity, gaming and culture."
Key takeaways
Nike's acquisition indicates that it is serious about being an integral brand in the metaverse and the wider digital economy.
It is currently unknown how much Nike paid to acquire RTFKT, or other terms of the deal.
Total BTC mined reaches 90% of limit
90% of all BTC has been mined, per a milestone that took place this week when block 714,032 was added to the Bitcoin blockchain.
Key takeaways
Though it will take many, many years to completely deplete the supply of mineable BTC left, the milestone highlights how few whole BTC are still left to be mined.
The milestone could have been reached earlier, interestingly, had it not been for some early Bitcoin miners not claiming their entire subsidy.
Not an OKX trader? Sign up and claim your new joiner bonus.
Subscribe to the OKX Insights podcast, Send It
---
OKX Insights presents market analyses, in-depth features and curated news from crypto professionals.