Crypto market resumes correction, but buyers remain greedy
The latest sell-off in the cryptocurrency market hasn't shaken the resolve of traders.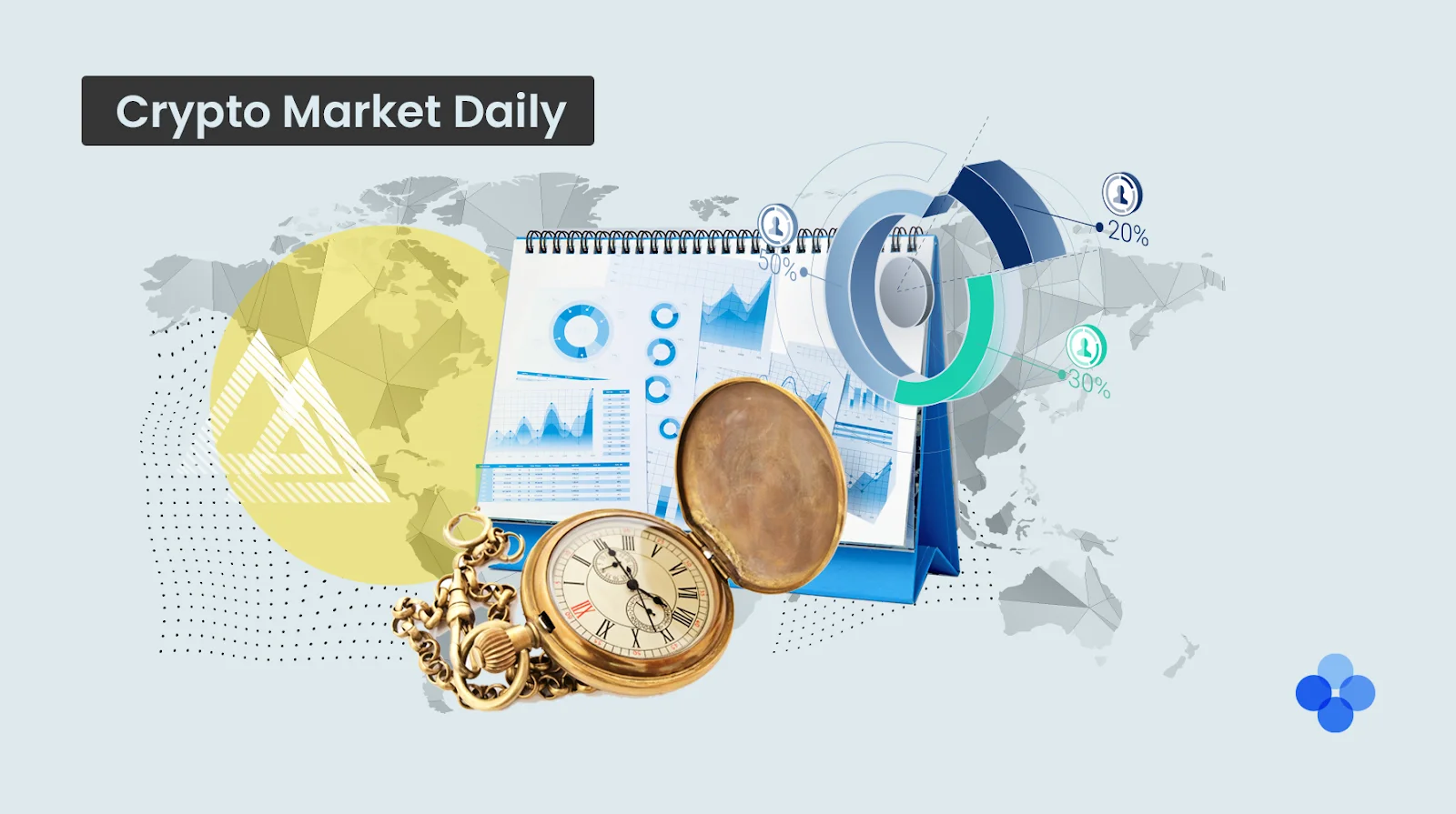 The cryptocurrency market has resumed its pullback after a slight recovery, which followed a harsh weekend sell-off. The total market capitalization is down 2.4% to roughly $2.1 trillion, while both BTC and ETH have declined by nearly 1%.
Sentiment in the cryptocurrency market has hardly been shaken by the latest sell-off and cascade of liquidations, however. According to multifactorial crypto market sentiment analysis from alternative.me, cryptocurrency market participants remain as greedy as they have for the entire month of April.
DeFi TVLs hemorrhage amid market-wide correction
The total value locked in decentralized finance has taken a serious hit, alongside the wider cryptocurrency market correction. The macro metric is currently down to just above $52.7 billion as nearly every major DeFi protocol hemorrhages TVL. Aave, in particular, has lost more than 15%.
Top altcoin gainers and losers: Some small-cap altcoins see gains
ETM/USDT -11.33%
XPR/USDT -11.44%
NANO/USDT -15.06%
A selection of small-cap altcoins are performing well today, but the wider cryptocurrency market is suffering. Major altcoins seeing respectable gains and bucking the downtrend include LEO and STX.
On the flip side, NANO is the biggest loser on OKX today after losing roughly 15%.
BTC technical analysis: Bearish in the immediate term
After a fake-out breakout from its ascending triangle, the price of BTC against USDT on OKX is now decidedly bearish in the immediate term. The market leader is currently trading below the ribbon of exponential moving averages on the four-hour time frame.
The four-hour EMA ribbon may provide resistance in the short-term, while major buy support may exist below 50,000 USDT.
ETH technical analysis: Sellers adding pressure against BTC
The price of ETH continues to hold up well against BTC. However, sellers of the foremost altcoin are putting pressure on the four-hour EMA ribbon — action that may possibly lead to a decline in the immediate term.
Not an OKX trader? Learn how to start trading!
---
OKX Insights presents market analyses, in-depth features and curated news from crypto professionals.