OKX to List Xensor (XSR), Promoting Blockchain Adoption in the IoT Industry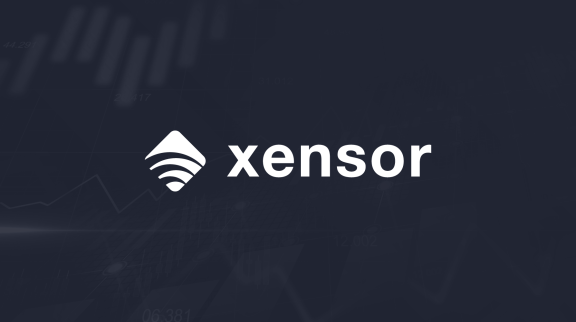 Malta, Aug. 5, 2020 — OKX (www.okex.com), a world-leading cryptocurrency spot and derivatives exchange, has announced the listing of Xensor (XSR), a forward-thinking project that integrates IoT and blockchain technologies to help construct efficient and effective smart cities. XSR spot trading against USDT and BTC will go live at 7:00 am UTC on Aug. 6. XSR deposits opened at 7:00 am UTC on Aug. 4, and XSR withdrawals will be available from 9:00 am UTC on Aug. 6.
Founded by a team of South Korean developers in 2019 and headquartered in Hong Kong, Xensor aims to overcome the two major obstacles that IoT companies face when building smart cities: information security and high maintenance costs. Through its robust IoT network, Xensor has already elevated the efficiency of data storage and transactions by automating specific points of data management. This has simultaneously lowered the cost of constructing IoT communication networks and is helping to further the development of smart cities.
In addition to providing an affordable and efficient IoT network for the automation of machinery and fixed asset management, the XSR token can be used to trade the data gathered from IoT networks in a safe and decentralized way, thus increasing the utilization of data. XSR tokens can also be mined through Xensor hardware, and its owners are compensated when they opt in to offering their data.
"Like blockchain, IoT technology has developed rapidly in recent years, yet it also has some obstacles to overcome. IoT currently suffers from high costs, overly complex solutions, and a lack of standardization. Some of these problems can be solved by integrating IoT with blockchain technology," commented OKX CEO Jay Hao, adding:
"For example, blockchain can tackle the issues of data privacy security and value mining. At the same time, it can help reduce high maintenance costs and promote IoT industry standards. We are glad to see the integration of these two high-potential emerging technologies, and look forward to seeing the adoption of blockchain by more industries."
To celebrate the listing on OKX, Xensor will be holding a trading competition from 11:00 am UTC on Aug. 6 to 11:00 am UTC Aug. 10, in which traders can participate to share in a prize pool of 1,200,000 XSR. Xensor is offering exclusive rewards for OKX users and new users will receive a bonus of 550 XSR.
For more information about the competition, please visit: https://bit.ly/30vWQe2
END
About OKX
A world-leading cryptocurrency spot and derivatives exchange, OKX offers the most diverse marketplace where global crypto traders, miners and institutional investors come to manage crypto assets, enhance investment opportunities and hedge risks. We provide spot and derivatives trading — including futures, perpetual swap and options — of major cryptocurrencies, offering investors flexibility in formulating their strategies to maximize gains and mitigate risks.
Media contact
Vivien Choi
Email: [email protected]
Telegram: @vivienchoi
Follow OKX
Twitter: https://twitter.com/OKX
Facebook: https://www.facebook.com/okexofficial/
LinkedIn: https://www.linkedin.com/company/okex/
Medium: https://medium.com/@OKX
Telegram group (English): https://t.me/OKXOfficial_English
Telegram group (Russian): https://t.me/okexofficial_ru
---
Disclaimer: This material should not be taken as the basis for making investment decisions, nor be construed as a recommendation to engage in investment transactions. Trading digital assets involve significant risk and can result in the loss of your invested capital. You should ensure that you fully understand the risk involved and take into consideration your level of experience, investment objectives and seek independent financial advice if necessary.
---