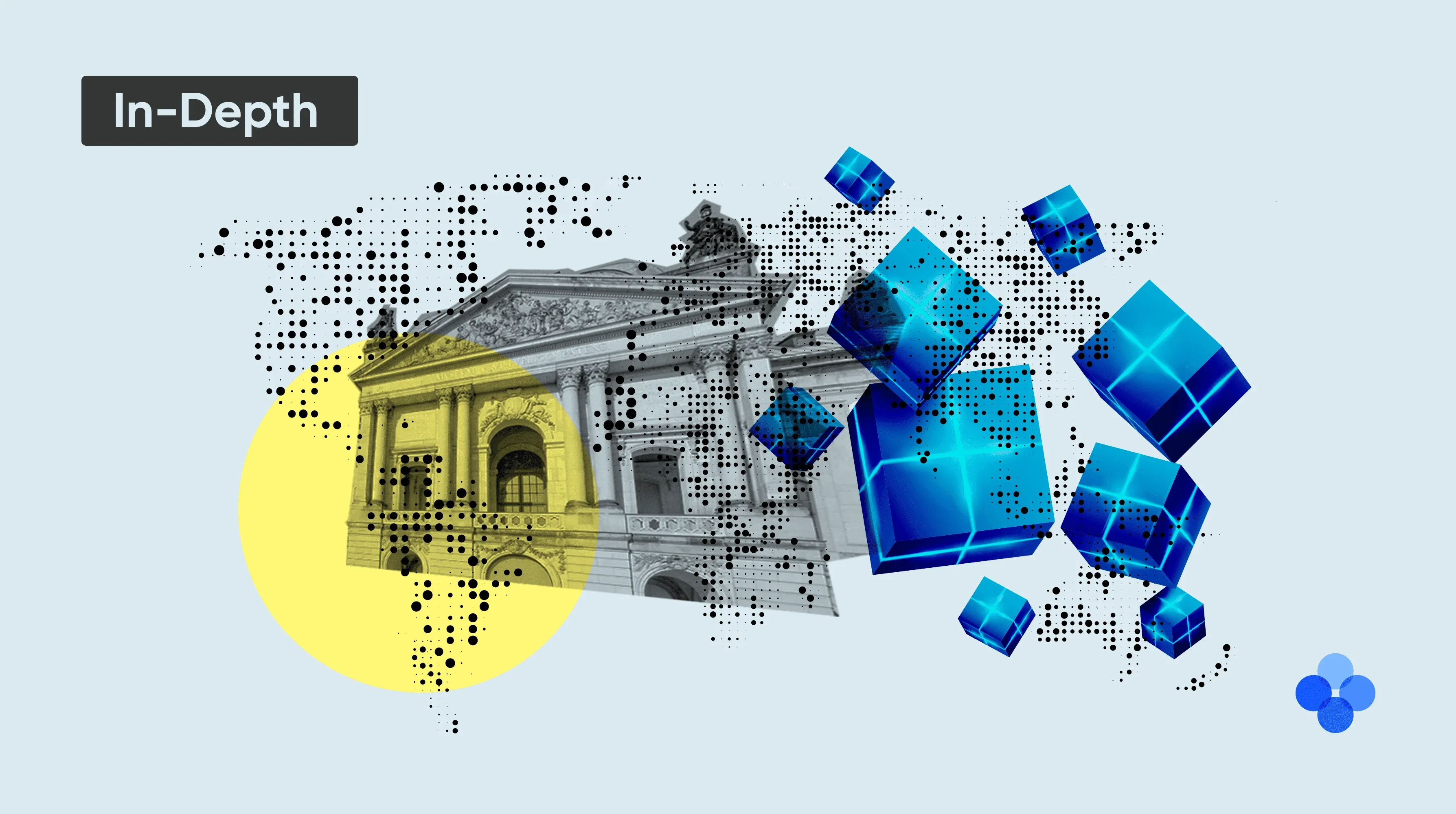 Decentralized finance, or DeFi, has recently been the focus of interest and discussion in the broader crypto community. The total value in USD locked in the DeFi market surpassed $2 billion for the first time in July. The number of users in the DeFi market also witnessed considerable growth, reaching almost 240,000 as of July 6.
The recent explosive growth of the DeFi niche is believed to be driven by one lending protocol in particular, Compound, which began to gain popularity starting with the distribution of its governance token COMP in mid-June. Compound quickly overtook fellow Ethereum-based lending protocol, Maker, as the leading DeFi project, reaching almost $700 million in assets locked on the protocol as of July 9.
The hype around DeFi appears to have also benefited decentralized exchanges, commonly referred to as DEXs. Data from Ethereum analytics service Dune Analytics indicates that trading volumes on DEXs set an all-time high of $1.52 billion in June — a 70% increase from May. In particular, DEX platforms Uniswap and Curve dominated the market, with $446 million and $350 million volume traded, respectively.
OKX Insights examines the reasons behind decentralized exchanges' recent surge in popularity — as well as the current state of liquidity, security and user experiences DEXs offer.
Centralized vs. decentralized exchanges
Most crypto exchanges are centralized. Exchanges like OKX have long been the primary locations for cryptocurrency trading, among other offerings. In the case of these custodial exchanges, users' funds are kept by a trusted middleman — usually the operator of the exchange. This essentially creates a system with a single point of failure, as the exchange usually has full control of users' assets.
This has made centralized exchanges prime targets for hackers, who are able to steal millions by exploiting vulnerabilities. For instance, the $500 million Coincheck hack in January 2018 raised widespread concerns about whether centralized cryptocurrency exchanges can safeguard users' assets in a transparent manner.
After a series of major cryptocurrency exchange hacks in 2018 and 2019, users began to consider decentralized exchanges. On a DEX, trading is executed through smart contracts on a blockchain. This implies that there is no third party involved in the transaction and that users have full control over their own cryptocurrencies.
Compared to centralized cryptocurrency exchanges, DEXs have no single point of failure as users have full control over their own funds. This makes it more difficult for hackers to steal huge sums of cryptocurrencies, as the time and cost required for hacking is much higher than that on centralized cryptocurrency exchanges.
Decentralized exchanges are finally seeing volume
Decentralized exchanges gained short-term traction in 2018 with their non-custodial nature and alleged enhanced security. However, the hype surrounding DEXs largely faded due to low trading volumes when compared to centralized exchanges.
For instance, IDEX saw 69,339 swaps in two weeks in July 2018, while Bitfinex facilitated 92,024 swap contracts in just two days. Following the peak of $1.5 billion traded on DEXs in May 2018, Diar research reported that DEX trading volume hit a monthly low of $49 million in January 2019.
DEXs have begun to gain traction once again in 2020 following the rise of Compound and the larger DeFi space. For example, total trading volume on decentralized exchange Curve grew almost 500% from around $7.1 million at the start of COMP distribution on June 16 to its record peak of over $42 million on June 21.
With DeFi mania reaching a fever pitch, will DEXs finally gain widespread adoption?
Liquidity remains a key concern
Liquidity is arguably the key driver for the adoption and user growth of cryptocurrency exchanges. Liquidity refers to the ease at which an asset is converted into cash without affecting the price of said asset. In a trade order, a bid refers to an order to buy, and an ask refers to an order to sell. The spread refers to the difference between the highest bid and lowest ask. A lower spread indicates a more liquid market, while a higher spread indicates a more illiquid market.
There are two key components to assess liquidity:
Ease, which is the speed and effort required to convert the asset.
Price slippage, which is the difference between the expected price and execution price on a larger order.
In a liquid market, assets can be easily converted into cash with minimal slippage. Decentralized exchanges can be divided into two types of liquidity models: order book peer-to-peer exchanges and exchanges based on automated market makers.
An order book peer-to-peer exchange uses a bid/ask system to fulfill trades. The trade is only executed by the exchange's matching engine when a trader's buy/sell order is matched by the opposite order at a chosen price. The order book exchange model is optimal for centralized exchanges with high trading volumes, as this indicates high liquidity and leads to a tight spread. Therefore, traders can place large orders with minimal slippage.
However, the order book exchange model does not work well with DeFi coins and tokens. As most of the decentralized finance protocols are in their early stages, their assets are not actively traded and there are not enough buyers and sellers in the market. The relative illiquidity of the tokens makes them susceptible to price fluctuations caused by large individual transactions. Huge price fluctuations, in turn, lead to a wide spread. Additionally, assets with high price volatility are less likely to be listed by order book exchanges.
Because DeFi tokens are not widely traded in order book exchanges, platforms based on automated market makers serve as an alternative. An AMM-based exchange uses a set of deterministic algorithms that set parameters to pool liquidity from traders and make markets. Instead of using a traditional order book for buy and sell orders, the funds for both buyers and sellers in AMM-based exchanges are stored in on-chain liquidity pools.
In the context of DeFi, AMM systems are designed to create a large liquidity pool that allows for the swapping of assets, as opposed to having set trading pairs. Compared to a traditional order book exchange, traders' orders do not need to be matched with other traders' in the liquidity pools. Instead, these pools ensure constant liquidity when traders deposit their assets into it. Additionally, the pricing of tokens in the liquidity pool is determined by an algorithm set in smart contracts, instead of aggregating pricing information across exchanges.
Liquidity pools are beneficial to both the teams behind these DeFi coins and tokens and the assets' investors. For project teams, liquidity pools remove the needs to bootstrap a liquidity-providing network before the project delivers real utility. For investors, liquidity pools enable them to withdraw coins and tokens when they are not actively traded.
Liquidity mining and yield farming
The dramatic rise of Compound has encouraged "yield farming" — the act of using one or multiple DeFi protocols to generate as many returns as possible. Yield farming has become even more popular with the rise of so-called "liquidity mining," or earning a protocol's newly minted native token in addition to regular returns.
Liquidity mining refers to a situation when a yield farmer participates in market making to contribute needed liquidity to a specific coin or token and, in doing so, earns the rate of return, plus an extra unit of the protocol's token.
When Compound distributed its governance token, COMP, its liquidity mining mechanism led to a massive yield farming push as investors attempted to maximize their returns and earn COMP — which will be distributed to users via liquidity mining for the next four years.
The success of Compound has been similarly seen with other DeFi protocols — such as Balancer, a DEX protocol that offers multi-asset pools and allows everyone to become a liquidity provider on the platform. As of late June, there were two sources of income for liquidity providers in Balancer, trading fees and rewards in newly minted BAL — the protocol's governance token — distributed for liquidity mining.
BAL is meant to serve as the incentive for traders and liquidity providers to participate in the protocol's governance and decision-making. The recent distribution of BAL provides an extra source of revenue for liquidity providers in Balancer, which drives up the demand to earn BAL. This led to a over 300% increase in total value locked (USD) in Balancer since the start of the token's distribution on June 23.
The sustainability of liquidity mining, however, is still up for debate. Bobby Ong, co-founder of crypto analytics firm CoinGecko, told OKX Insights that things are looking good early on. He explained:
"The liquidity mining model is a form of protocol incentive similar to the proof-of-work block rewards system. The inflationary model is baked into the protocol and the monetary model is known to everyone.

The sustainability of the liquidity mining model will depend on how much usage the protocol will manage to gather during the incentive period. The idea is that enough users will use the protocols after the incentive is reduced or removed so it becomes a self-sustainable ecosystem where the governance tokens are in demand to vote on governance issues. At this point in time, it will still be too early to say anything — but the early signs are quite positive."
The liquidity mining model adopted by certain DEXs has led to a short-term increase in their market shares by trading volume. For example, since Balancer's announced distribution of its governance token, its market share in trading volume rose from 1.66% to 13.53% during the week of June 22.
Fredrik Haga, co-founder at Dune Analytics, told OKX Insights that he feels confident that the trading volume of DEXs can keep its positive momentum in July. He explained:
"It seemed in June that the trading volume was driven by yield farming to a large extent. However, about 1/4 of July has passed and we've seen ~$420M traded in DEXs. If that trend continues, July will land at about the same volume as June (~$1.5B traded)."
While total trading volumes on DEXs in July have already surpassed those of last year, looking ahead to Q3 2020, Haga highlighted a few DEXs to keep an eye on:
"From the reference of Balancer and Curve, it's getting obvious that automated market makers can drive volume pretty quickly. Now it is going to be interesting to see how new models like the Gnosis Protocol — which launched in May — perform and if they are able to attract liquidity. In addition, with rising gas prices, layer 2 solutions like Loopring and Diversifi are going to be interesting to follow."
DEXs still have a long way to go to mass adoption
Despite the surging volumes on decentralized exchanges in June, it is still too early for DEXs to be compared to centralized crypto exchanges — which very much boast the lion's share of users and trading volumes. As indicated by research from TokenInsight, as of Q1 2020, trading volume on DEXs only accounted for 2.68% of total spot trading across the whole crypto market.
In terms of USD, trading volumes on DEXs reached $180 billion USD in Q1 2020 — compared to the $6.6 trillion traded across the entire crypto spot market. Though the proportion is still small, this was actually the first time that DEX volumes made up more than 0.01% of total spot volume, TokenInsight reports.
Security concerns also remain an obstacle for the widespread adoption of decentralized exchanges, as reflected by the recent $500,000 exploit of Balancer. On June 29, CoinDesk reported that an attacker had exploited a loophole in the protocol by borrowing $23 million worth of WETH tokens. They reportedly then continuously traded WETH against Statera (STA) with increasing quantities — draining the liquidity pool of STA. The identity of the hacker remains a mystery and the Statera team announced that they are not able to refund the victims of the hack.
Jay Zhou, chief operating officer of DEX protocol Loopring, told OKX Insights that the limitation of Ethereum throughputs also sheds light on the security issues that DEXs face. He explained:
"My concern is the technology limitation regarding the throughputs of Ethereum. The 'black swan' event on March 12 has evaporated the value of the DeFi market by 50% in a single day. This means the current blockchain cannot support the needs of DeFi users if the price changes dramatically in a short period of time. While some of the leading DeFi protocols like MakerDAO and dYdX are using layer-1 scaling solutions on blockchain, we will see more and more dapps adopting layer-2 scaling solutions in the coming year."
Poor user interfaces on decentralized exchanges, compared to popular centralized exchanges, are also hampering user adoption. CoinGecko's Ong told OKX Insights that the complexity of using DEXs hinders the user experience and, thus, remains an obstacle preventing DeFi from going mainstream. He elaborated:
"It is hard for anyone to understand the concept of how to make high yields available. It is hard to explain the concept of automated market makers, liquidity pools, etc. to anyone, even to participants in the crypto industry. For a person with average crypto knowledge to use these, they have to be familiar with Metamask, get ahold of ETH and/or stablecoins — not to mention the various stablecoins available, like DAI, USDT, USDC, etc. — or use a dashboard like Instadapp to perform yield farming properly."
Ong also pointed out that, at the moment — with high fees on Ethereum among other considerations — for yield farming on DeFi protocols to be effective, it requires users to put down a large sum of money to start, "a minimum of $10,000 to see some real profits." He added:
"What this means is that DeFi yield farming is now essentially a game played by large whales who are willing to take on the risk of smart contracts to get high yield."
Apart from the above stated obstacles, Jon Jordan, director of communications at decentralized application data company DappRadar, shared with OKX Insights his belief that the inertia of using centralized exchanges makes DEXs "far from mainstream." He explained:
"I think the main reason DEXs haven't become mainstream is the historical issue that when crypto first boomed, the only way to access these new assets was using centralized exchanges. Once someone has signed up and started getting comfortable using such a product, it's very hard to get them to switch to anything else.

More specifically, however, the problem with DEXs has always been (and continues to be) that they are slower, more expensive to use and offer less liquidity than the top centralized exchanges. This is coupled with plenty of security issues. For these reasons, I don't see DEXs becoming mainstream products."
While Jordan believes that DEXs are not going mainstream in the short term, he does think that they offer two clear advantages for users:
"The first advantage of DEX is no KYC/AML restrictions, which is important to some users. The main advantage is what we're currently experiencing, which is the way DEXs are being integrated into the wider DeFi explosion. This has seen the rise of products such as Uniswap, Kyber, 1inch, Curve etc, which can be accessed in novel ways as part of a complex DeFi transaction, which may involve multiple actions.

Another advantage offered by DEX is the phenomenon of yield farming. Users are maximizing their ability to farm Compound's new COMP token by depositing collateral, taking out loans and exchanging tokens simultaneously. This is resulting in an enormous explosion in DeFi and DEX volumes, although the number of users remains very low compared to centralized exchanges."
In his conversation with OKX Insights, DappRadar's Jordan also noted his belief that DEXs will be fully integrated into the DeFi ecosystem:
"I expect that we'll see a transformation of DEXs as they become fully integrated with the DeFi ecosystem. And at some point we'll probably stop even talking about DEXs as a separate product type."
While decentralized exchanges — and DeFi as a whole — are still in their early stages and effectively remain available to a limited user base, CoinGecko's Ong believes that DeFi still presents enormous opportunities to democratize financial services to everyone:
"I am generally optimistic of the future of DeFi. This is the beginning of a multi-decade growth trajectory and DeFi promises us a lot of potential in decentralizing financial services.

Although there are many problems mentioned above, over time, as Ethereum scales and DeFi developers get more sophisticated, these things will improve and the user experience will become much better such that anyone can participate in it. When that happens, complex financial services with higher returns on investment will be democratised to everyone and not just restricted to the rich."
---
Disclaimer: This material should not be taken as the basis for making investment decisions, nor be construed as a recommendation to engage in investment transactions. Trading digital assets involve significant risk and can result in the loss of your invested capital. You should ensure that you fully understand the risk involved and take into consideration your level of experience, investment objectives and seek independent financial advice if necessary
---
OKX Insights presents market analyses, in-depth features, original research & curated news from crypto professionals.