Uniswap Drops 'Free Money' UNI Tokens — But What Are They Really Worth?
Not to be outdone by hard-forking competitors, Uniswap dropped its own governance token — Market Watch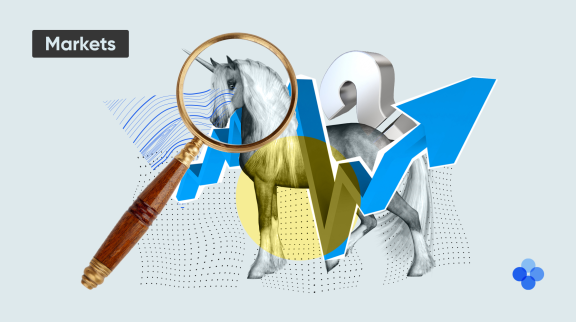 Since SushiSwap's hard fork of Uniswap two weeks ago, a series of discussions have arisen among market participants about the need for the latter to issue native exchange tokens. Some saw the lack of an exchange token as Uniswap's greatest weakness after copycat SushiSwap announced its token incentives, which encouraged yield farmers to flock to it and, in turn, push its total value locked to $1.5 billion. Others, however, believed that Uniswap still has plenty of room for trading optimizations and that the decentralized exchange should put these upgrades at the forefront.
This morning's official announcement put an end to the discussion.
Ultimately, Uniswap chose to quickly follow up with other forked projects and release its own governance token. 1 billion UNI tokens will be distributed over four years, and 60% of them will be allocated to Uniswap community members. 15% of UNI can be immediately claimed by historical liquidity providers, users and SOCKS redeemers/holders based on a snapshot from Sept. 1 — exactly when some yield farmers withdrew their liquidity from Uniswap and moved it to SushiSwap.
As of 8:00 am UTC today, at least 55,739 Ethereum addresses have claimed a total of 41,282,200 UNI. There are about 11,152 claiming addresses are still waiting for transaction confirmations, making there a total of 251,754 addresses eligible for UNI token rewards in this airdrop, as per data from OKLink.
How is Uniswap V2 valued?
Uniswap V2 is an automatic market maker for liquidity provision or a decentralized exchange that charges a flat fee of 0.30% per trade.
Currently, Uniswap is generating more fees than the Bitcoin network. Data from cryptofees.info shows it received over $1 million daily fees yesterday, hitting a $1.138 million seven-day average. On Sept. 1, its trading volume set an all-time high of $953.59 million, according to its official website, which brought in $2.86 million in trading fees during a single day.
Moreover, there are 0.05% protocol fees built-in. This 0.05% is taken out of the flat 0.30%, but the protocol fee needs to be activated by vote. If the protocol fee can later be used for repurchasing or to give more benefits to the token holders, it will have a positive effect on the UNI price.
What is UNI really worth?
UNI holders currently need to figure out if the current valuation is reasonable.
If we price the UNI token at $3.00, the current fully diluted market cap would be $3 billion. The 0.05% protocol fee accounts for about $180,000 per day — or $66 million per year. If we split the revenue across 1 billion tokens, we can receive a number of $0.066.
A 40x price-to-sales ratio is not that bad in the cryptocurrency industry, since it is experiencing explosive growth. Also, its P/S ratio doesn't seem too high when compared to other crypto projects, based on Messari's data. Since these decentralized finance projects do not have any significant expenses as compared to traditional companies, the price-to-sales and price-to-earnings multiples are not too different, here.
Due to the heat of the UNI token, OKX was the first centralized exchange to list it for trading today. UNI spot trading began at 2:30 am UTC for USDT pair, and 3:30 am UTC for ETH and BTC pairs. UNI is currently trading slightly below $3 and has formed a support at $2.80.
---
Disclaimer: This material should not be taken as the basis for making investment decisions, nor be construed as a recommendation to engage in investment transactions. Trading digital assets involve significant risk and can result in the loss of your invested capital. You should ensure that you fully understand the risk involved and take into consideration your level of experience, investment objectives and seek independent financial advice if necessary.
---
OKX Insights presents market analyses, in-depth features, original research & curated news from crypto professionals.