Redefining the OKC Borderless Ecosystem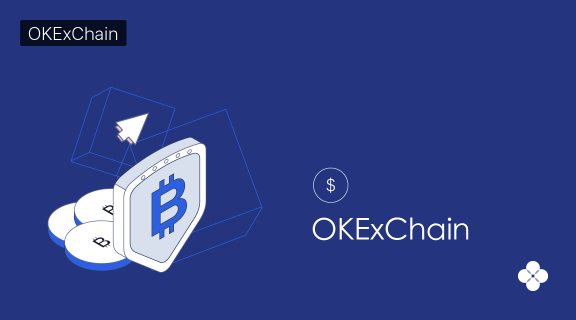 Shortly after the release of our much-anticipated public blockchain OKC, it has finally gone open-source and its code has been uploaded to Github on Apr 16, 2020. How does this contribute to the OKC ecosystem as a whole?
Cross-chain Technology: Key to the OKC Ecosystem
OKC is designed based on original technologies and concepts such as cross-chain technology and the OpenDEX full-node operation of peer-to-peer blockchain network. After becoming open-source, OKC will be able to provide an efficient, free and boundless public chain ecosystem for its nodes.
OKC's architecture is developed on the top of the Cosmos SDK and adopts Tendermint's network and consensus code. What makes OKC stands out is its capability of enabling seamless integration of multiple ecosystems. In order to cater to the unique demands from the decentralized exchanges (DEXs) built upon OKC, the governance and election modules of OKC have been redesigned to support diverse business logics.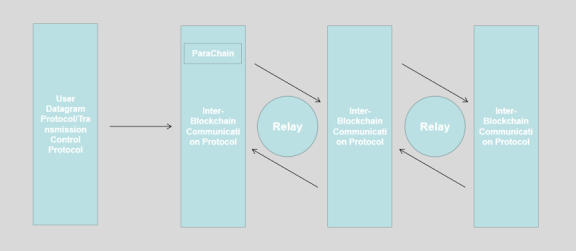 In terms of technology selection, OKC's separate governance after cross-chain and instant confirmation based on DPoS consensus helps realize the value and data transmission between multiple isomeric chains. The "cross-chain toolkit" currently provided by OKC contains various cross-chain protocols, which effectively breaks the closure and islanding between chains. For example, at present, OKC has realized the connection with the Cosmos ecosystem through the IBC relay protocol. In the future, it will also implement cross-chain solutions with mainstream public chains such as Bitcoin and Ethereum with more diverse chain tools.
More importantly, the cross-chain communication protocol of OKC has realized direct transactions and information transfer across different chains while maintaining their independence intact. It not only breaks the barriers between the blockchains and maintains the completeness of a cross-chain ecosystem, but also ensures that participating institutions and individuals can run their application.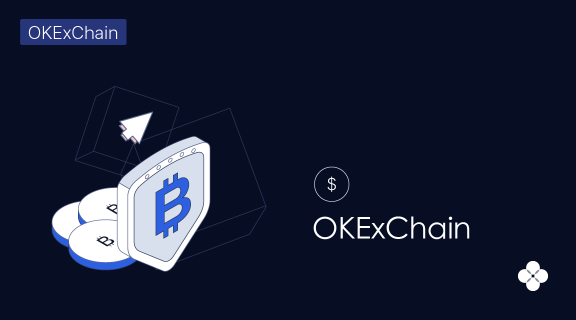 Based on this special cross-chain idea, OKC has formed three unique and distinctive technical features:
Developed as a key puzzle of OKX's global ecosystem blueprint, OKC cuts in from the underlying blockchain architecture to optimize for different financial application scenarios;
With Cosmos' IBC protocol, each important application developed on OKC can own its exclusive blockchain while maintaining interoperability;
Thanks to the layered data design, OKC reduces the cost of blockchain data and improves efficiency, thereby supporting large-scale application publishing.
A truly decentralized blockchain
OKC practices a high degree of openness and thorough decentralization, giving all participating nodes equal status and rights. Each participating individual can play their abilities to the full, publish and run a variety of decentralized applications without hindrance.
Unlike the "proposal system" of traditional public chains, in which every action of nodes requires a proposal to be submitted to the governor, OKC breaks this rule by adopting the "OpenDEX" concept.
First, any user can build their decentralized trading platform on OKC and can completely decide what cryptocurrencies and trading pairs to list.
Second, when nodes runners want to build decentralized applications or DEX or list trading pairs on OKC, no proposal is required to submit. All DEXs based on OKC run on the peer-to-peer network of the blockchain, making it a true permission-less ecosystem.
The fact that most DEXs developed on traditional public chains usually run on centralized servers not only deviates from the decentralization nature of blockchain, but also puts the assets stored on the nodes exposed to great security risks. As an industry's first, OKC has achieved to allow all DEXs to operate on a peer-to-peer blockchain network, which undoubtedly has a huge revolutionary impact on the industry.
To fully implement the concept of "OpenDEX", OKC also first proposed the concept of "DEX operator" (the portrait-like node in the figure).
If a DEX has only one operator, the public chain ecology is undoubtedly closed, and its development will be greatly restricted. If you want to construct an open DEX ecosystem, the public chain operators cannot undertake all DEX operations. The introduction of the operator is a challenge and innovation in the design of the public chain. OKC has made it possible for all DEX operators to use OKC resources in a fair and developed manner.
Ecological Partnership – The "Commercial Chains Alliance"
Based on the cross-chain technology design, OKC aims to promote the ecological implementation of complementary applications and pioneered the concept of a business alliance. The large-scale application of blockchain technology will be promoted. At present, the first phase of ecological partner construction has been completed, involving 5 major ecological cooperation directions including public chain, wallet, explorer, mining pool and securities.
In terms of public chains, OKC has launched an in-depth integration in the fields of the cross-chain technology, developer community, BTC cross-chain alliance, and others. Among them, a total of 10 world-renowned public chains and institutions including Bytom, Certic, Conflux, and Ontology have landed in the OKC ecosystem.
In the wallet space, ecological partners will support the storage of OKB and OKT, the functions of OKT mapping, node voting, OKC proposal, DEX, etc. A total of 5 companies have joined hands with OKC. As for blockchain explorer, partners are going to support the display of blocks height, transaction and other data, OKC supernode (agent) data, OKC proposal function and trading data in openDEX of OKC.
What about mining pools? There are currently three ecological partners becoming OKC's supernodes and will provide related staking products. Besides, there are several well-known security institutions settled in the OKC ecological partner's list too.
---
Disclaimer: This material should not be taken as the basis for making investment decisions, nor be construed as a recommendation to engage in investment transactions. Trading digital assets involves significant risk and can result in the loss of your invested capital. You should ensure that you fully understand the risk involved and take into consideration your level of experience, investment objectives and seek independent financial advice if necessary.
---
Follow OKX on:
Twitter: https://twitter.com/OKX
Facebook: https://www.facebook.com/okexofficial/
LinkedIn: https://www.linkedin.com/company/okex/
Telegram: https://t.me/OKXOfficial_English
Reddit: https://www.reddit.com/r/OKX/
Instagram: https://www.instagram.com/okex_exchange