The OKX Weekly Update gives an overview of promotions, contests, listings and discussions organized each week.
This week at OKX, our popular OKX Jumpstart Mining initiative continued with two more promising DeFi protocols: MixTrust and Flamingo. Meanwhile, OKX Earn added Uniswap and yearn.finance for users to earn passive income with high yields and greater flexibility. 
Our DeFi ecosystem also welcomed three new tokens this week, including AVAX, ANW and INX, alongside USDT-margined perpetual swaps for AVAX. 
Additionally, we are holding several promotions for you to win extra rewards in OKB on OKX Earn as well as DIA tokens, SRM tokens and more.
Lastly, we invite you to tune in for our OKXDeFi Roundtable series premiere, in which our CEO, Jay Hao, talks to Hart Lambur, the co-founder of Universal Market Access (UMA), on our YouTube channel.
New Jumpstart Mining projects
We welcomed two more promising DeFi projects on OKX Jumpstart: MixTrust and Flamingo.
MixTrust (MTX)
MixTrust is a decentralized synthetic asset issuance protocol based on Ethereum and provides a decentralized cross-chain trading platform, seamless asset synthesis, decentralized cross-chain transactions and cross-chain mortgage lending.
OKB holders can now stake their OKB to mine MTX tokens and enjoy fee-free staking with no lock-up period or minimum stake. Learn more about the MTX project and start staking now.
Flamingo (FLM)
Flamingo is an interoperable, full-stack decentralized finance protocol built on the Neo blockchain. FLM is the governance token of Flamingo and will be fully distributed to the community based on participation.
FLM mining started from 1:00 pm UTC on Sept. 25. Holders can stake OKB to mine FLM tokens in return. Learn more about the FLM project and start staking now.
UNI & YFI: New additions to OKX Earn
OKX Earn completed integrations with yearn.finance (YFI) and Uniswap (UNI), allowing users to stake tokens to earn high-yield passive income. Users can stake USDT, DAI and USDC tokens on YFI on-chain protocol, or subscribe to UNI, with available pairs including ETH–USDT, ETH–USDC, ETH–DAI and ETH–WBTC via OKEX Earn.
Promotions
Earn double on OKX Earn
During the promotion period, simply click the "Register" button on this page and subscribe to any Earn product on OKX Earn to split the 50,000 OKB reward pool while enjoying a high farming yield. The rewards will be distributed on a first-come, first-served basis.
OKX Crypto Monsoon Season — Week 1
During the OKX Crypto Monsoon Season, OKX users in India can share a prize pool worth $50,000 of Serum (SRM) over four weeks. To enter, you need to execute a P2P trade, and you can share SRM tokens from the prize pool according to your trading volume. Register on this page and learn more about the promotion's rules.
OKXDefiScoop Launch Quiz #1 
Our new #OKXDeFiScoop series on YouTube is the go-to destination for all things #DeFi. The first episode kick-started with our partner, Celo. We are now giving away 10 USDT to 10 winners.
To enter, watch the video, answer the questions here and follow the rules to win!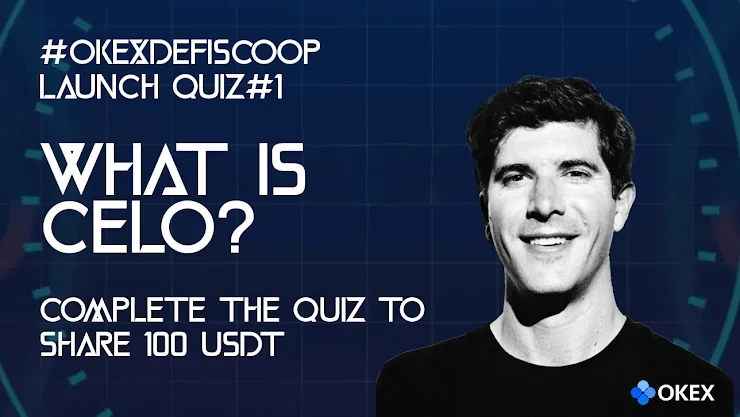 Hold OKB & Trade DIA 
New users can now hold at least 10 OKB and execute spot trading of at least 50 DIA to stand a chance to share a 20,000 DIA prize pool. To win prizes, register and learn more about the rules and details before 3:59 pm UTC on Sept. 30.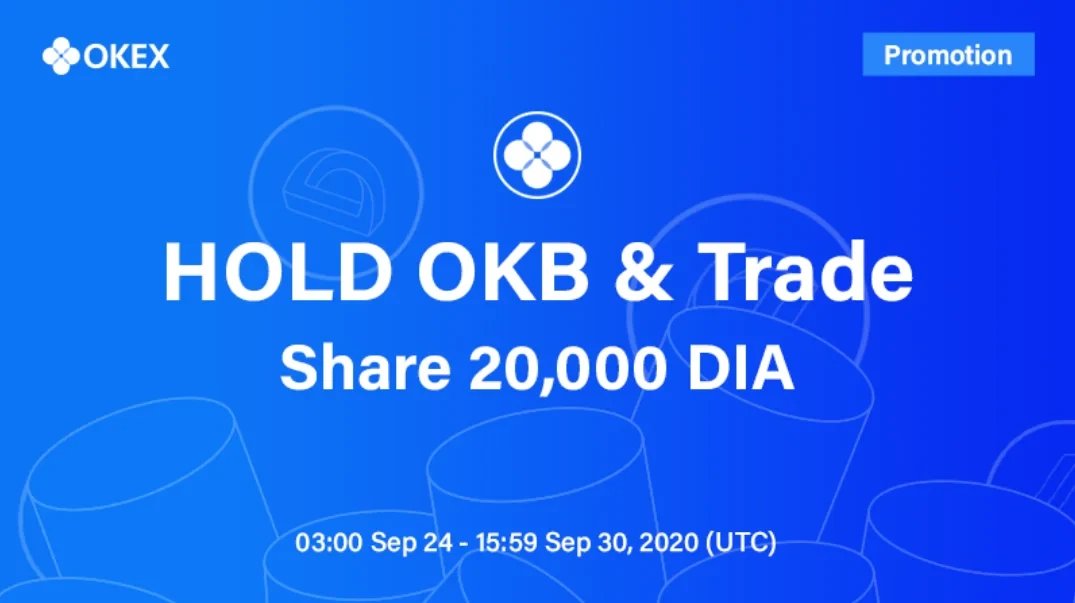 OKX TGIF: Thank God It's Flying!
Vote for the token that you think will rise the most this weekend, between Sept. 26 and 27, and share a prize pool of up to $100. Join this event on our Telegram group.
New listings this week
OKX listed three new DeFi tokens this week, including AVAX, ANW and INX alongside USDT-margined perpetual swaps for AVAX. 
Avalanche (AVAX)
We have listed AVAX spot trading alongside AVAX margin trading, savings and USDT-margined perpetual swaps on OKX. You can now start trading AVAX with up to 75x leverage. 
Anchor Neural World (ANW)
Anchor Neural World is building an ecosystem of decentralized services that revolve primarily around the implementation of services based on artificial intelligence and machine learning. You can view listing details and start trading ANW/USDT starting from 10:00 am UTC on Sept. 25. 
Insight Protocol (INX)
The Insight Protocol issues INX tokens to activate an information user-centric reward ecosystem. The first purpose of token issuance is to tokenize the data value of service participants and to build an Insight Protocol ecosystem around the token. The second goal is to make the Insight Protocol service more accessible to users, advertisers and stakeholders. View the listing details and start trading.
OKX at events
Upcoming event: OKXDeFi AMA series — dHedge
On Sept. 25, we will talk to Henrik Andersson, the co-founder of dHedge (DHT), on our official Telegram channel. Join us at 1:00 pm UTC for a live discussion about noncustodial mimetic trading for synthetics.
OKXDeFi Roundtable series with Universal Market Access (UMA)
In this roundtable, we invited Hart Lambur, the co-founder of UMA, to share his insights into the power of decentralized financial contracts. Subscribe to our YouTube channel for the premiere on Sept. 25. 
---
Disclaimer: This material should not be taken as the basis for making investment decisions, nor be construed as a recommendation to engage in investment transactions. Trading digital assets involves significant risk and can result in the loss of your invested capital. You should ensure that you fully understand the risk involved and take into consideration your level of experience, investment objectives and seek independent financial advice if necessary.
---
Follow OKX
Twitter: https://twitter.com/OKX
Facebook: https://www.facebook.com/okexofficial/
LinkedIn: https://www.linkedin.com/company/okex/
Medium: https://medium.com/@OKX
Telegram group (English): https://t.me/OKXOfficial_English
Telegram group (Russian): https://t.me/okexofficial_ru