OKX Launches DOGE Margin Trading, Savings and DOGE/USDT Perpetual Swap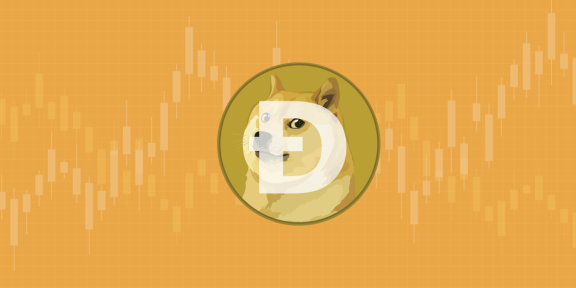 Valletta, Malta, July 9, 2020 — OKX (www.okex.com), a world-leading cryptocurrency spot and derivatives exchange, will provide its users with Dogecoin (DOGE) margin trading, savings and DOGE/USDT-margined perpetual swap trading on its website and API from 3:00 am (UTC) on July 10. Trading pairs of DOGE against USDT will be available for spot margin trading and tiered margin trading benefits will also apply.
Launched as a fun alternative to Bitcoin (BTC) in 2013, DOGE quickly gained traction and built up a large and loyal community around it. By January 2014, it had already reached a market capitalization of $60 million. Today that has soared to over $500 million. As an open-source, peer-to-peer digital currency, popularized by the Shiba Inus Japanese breed of dog that represents it, DOGE has quickly become known as the "internet currency," specifically used as a tipping system by social media users to reward quality content.
Intended to be a lighthearted cryptocurrency that appeals to a wider demographic, DOGE has reached the awareness of some of the most influential people in the world, including Tesla and SpaceX CEO Elon Musk, whose endorsement of DOGE on Twitter in April 2019 caused the coin's price to soar in value. This type of evidently organic, fan-based marketing surrounding Dogecoin is one of the factors that makes this cryptocurrency so interesting. Few projects register such gains after a celebrity tweet or see a 683% volume spike in days on the back of a viral TikTok video. 
Some of the key elements that OKX takes into consideration when providing new listings and trading pairs for its users is the longevity, past performance, proven track record and the community and marketing surrounding a project. When it comes to Dogecoin, the project has garnered one of the largest, most vibrant communities in the space.
CEO of OKX, Jay Hao, said of the listing:
"As a leading exchange, we're pleased to offer these new trading and savings features for Dogecoin to our users. At OKX, we are always striving to provide the most diverse product offering by asking our users what they would like to see and responding to their requests.

DOGE is a very popular coin with sophisticated marketing and market potential that many traders will enjoy speculating on and we believe that it will bring additional liquidity to the exchange. As with any trading decisions, however, we always encourage traders to trade with caution and carry out their own research."
Swap traders on the OKX platform are advised that the website, app, desktop client and API access may be affected due to the listing of the DOGE/USDT swap. Features such as market quote, order placement, order cancelations, order amendments, margin addition and transfer could be suspended from 03:00 to 03:30 am (UTC) on July 10.
Traders are requested to take the necessary measures to avoid potential risks, like forced-liquidations, caused by market volatility. No account balances will be impacted, nor security compromised, during the upgrade.
For more information, please visit: https://bit.ly/3gFqp1H 
END
About OKX
A world-leading cryptocurrency spot and derivatives exchange, OKX offers the most diverse marketplace where global crypto traders, miners and institutional investors come to manage crypto assets, enhance investment opportunities and hedge risks. We provide spot and derivatives trading — including futures, perpetual swap, and options — of major cryptocurrencies, offering investors flexibility in formulating their strategies to maximize gains and mitigate risks.
Media contact
Vivien Choi
Email: [email protected]
Telegram: @vivienchoi
Follow OKX
Twitter: https://twitter.com/OKX
Facebook: https://www.facebook.com/okexofficial/
LinkedIn: https://www.linkedin.com/company/okex/
Medium: https://medium.com/@OKX
Telegram group (English): https://t.me/OKXOfficial_English
Telegram group (Russian): https://t.me/okexofficial_ru
---
Disclaimer: This material should not be taken as the basis for making investment decisions, nor be construed as a recommendation to engage in investment transactions. Trading digital assets involve significant risk and can result in the loss of your invested capital. You should ensure that you fully understand the risk involved and take into consideration your level of experience, investment objectives and seek independent financial advice if necessary.
---