1. Leverage
When opening new positions, lead traders won't be able to set a leverage higher than 100× for BTCUSDT contracts, or higher than 50× for other contract types.
| | |
| --- | --- |
| Underlying assets | Maximum leverage |
| BTC | 100× |
| ETH、XRP、SOL、ADA、DOGE、LTC、DOT、EOS、ETC | 50× |
2. Closing positions
Lead traders need to follow certain requirements when closing positions in lead trades.
Positions can only be closed at the market price, and traders can't customize the amount that they close. You can close all positions under one contract in the "Positions" tab, or close individual orders under the "Copy trading" tab.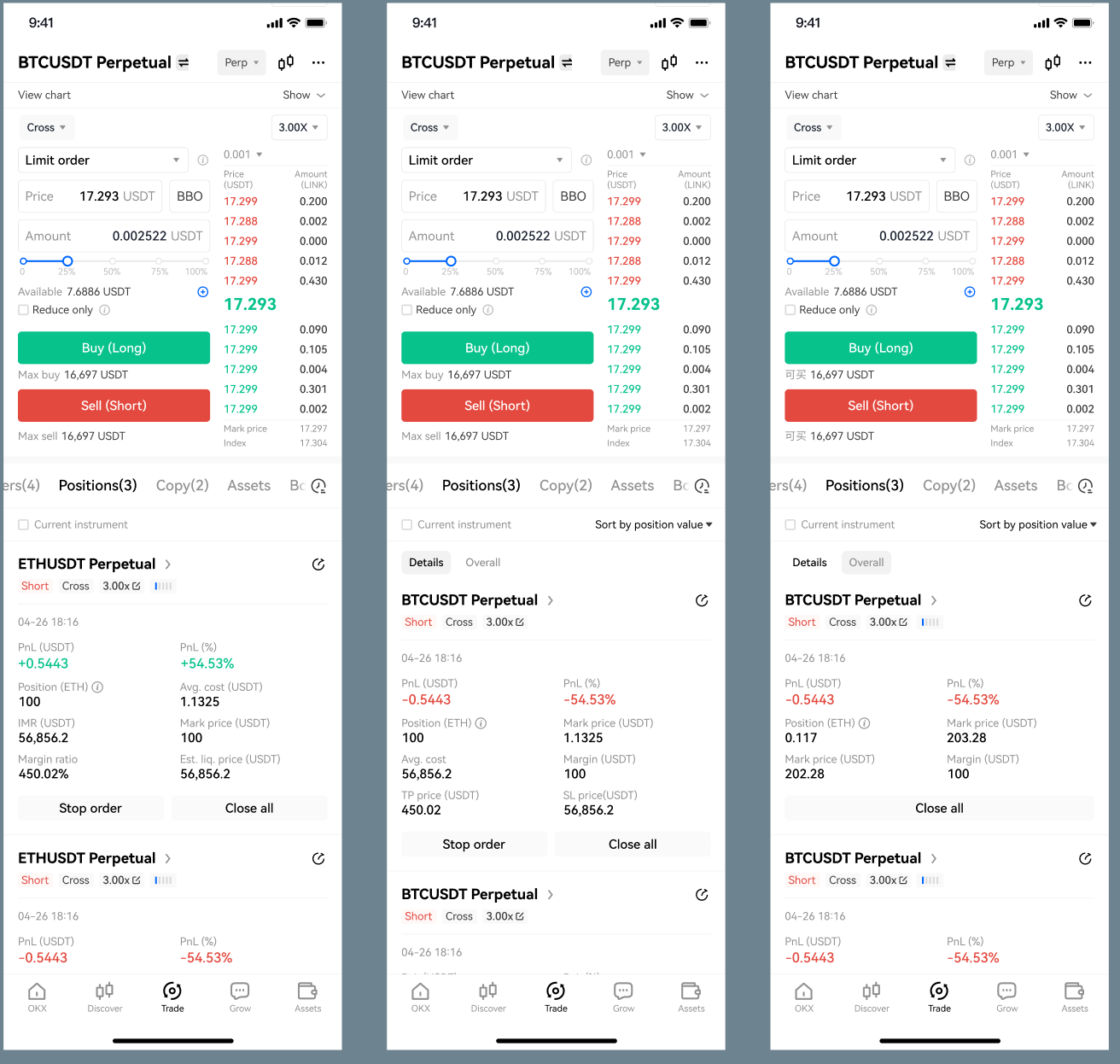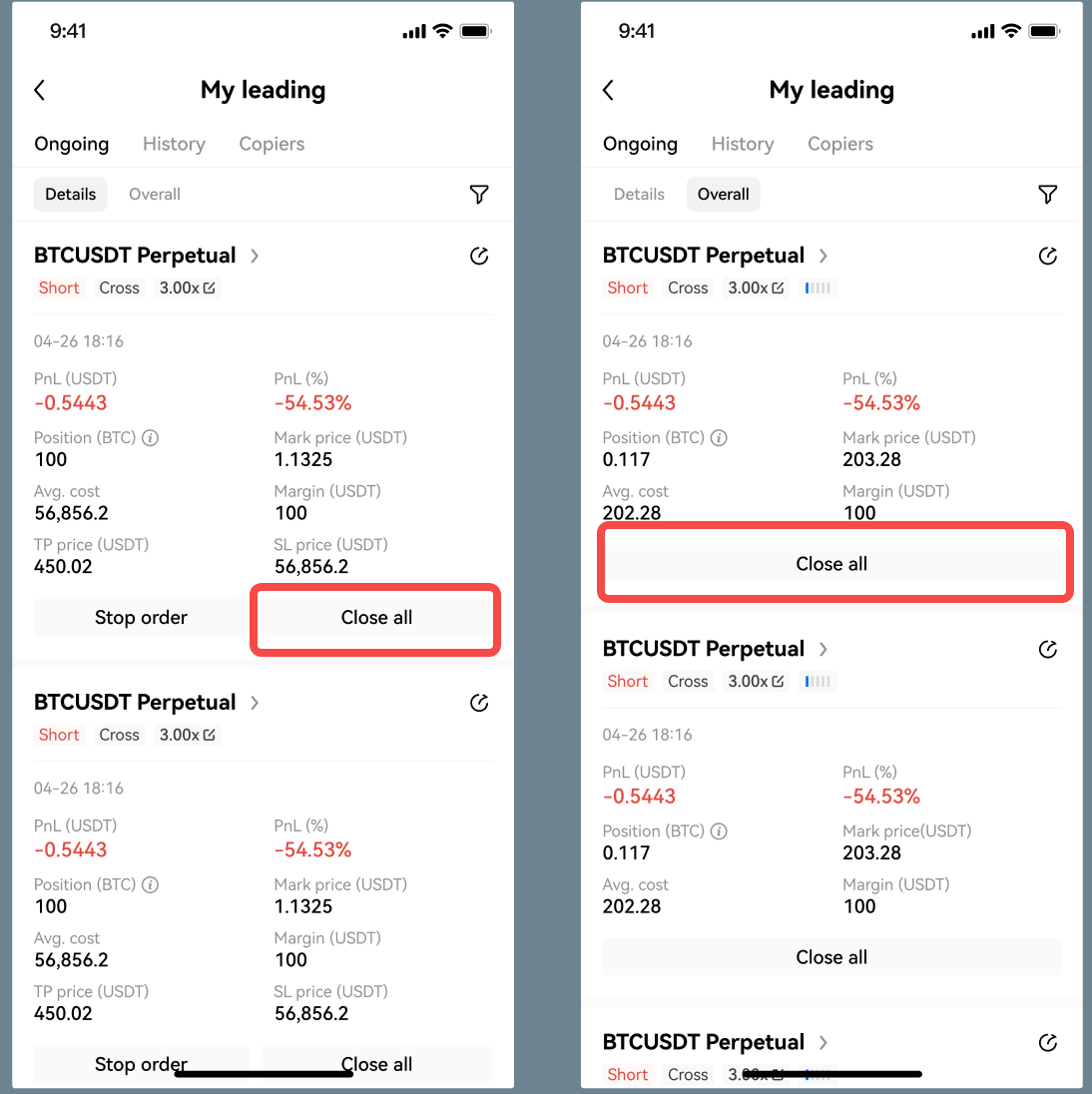 When buying and selling crypto, if a trader holds a contract with a certain position, they can't place any order in the opposite direction. For example, if a trader holds a BTCUSDT long position, they won't be able to directly place a BTCUSDT sell order.
3. Maximum position limits
Lead traders have a maximum position value for each contract type. After they reach this limit, any new positions a lead trader opens won't be copied by copy traders. The specific limits are as follows:
| | |
| --- | --- |
| Underlying assets | Maximum position value |
| ETH, BTC | 3,000,000 USDT each (Long or short) |
| XRP, SOL, ADA, DOGE, LTC, DOT, EOS, ETC | 5,000,000 USDT each (Long or short) |