India to ban cryptocurrencies after Tesla buys BTC
News of the Week — The cryptocurrency world's biggest stories of the week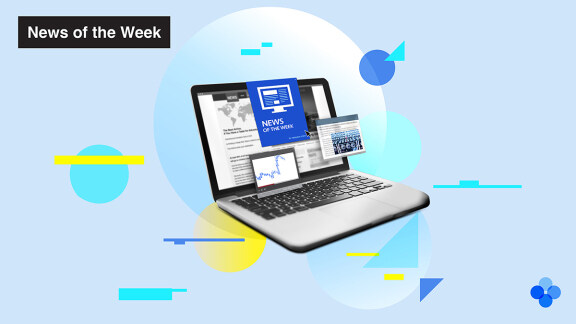 It has been an exceptionally bullish week for Bitcoin and the cryptocurrency industry after Tesla added $1.5 billion in BTC to its balance sheet. Twitter is now considering following suit as America's oldest bank plans to offer crypto custody and Mastercard plans to support cryptocurrency payments. However, India is looking to enforce a blanket ban on all things pertaining to cryptocurrencies.
Here's everything you need to know about these stories, and more, in this week's edition of OKX Insight's News of the Week.
India readying blanket ban on cryptocurrencies
The government of India is ready to enforce a blanket ban on cryptocurrencies, per a report from BloombergQuint. The ban would come after a transitionary period — upward of half a year — in which cryptocurrency investors may liquidate their holdings.
Key takeaways
Being a blanket ban, India's regulation would make illegal not only cryptocurrency investing but also the transacting and trading of them on foreign exchanges.
Should the ban come into effect, India's regulations would seemingly be harsher than China's, where cryptocurrency-to-cryptocurrency trading is still permitted.
India houses nearly 1.4 billion individuals, who would be effectively cut off from the global crypto economy.
World's largest custodian to offer cryptocurrency custody
America's oldest bank is ready to start offering custody of BTC and other cryptocurrencies in 2021. According to a report from The Wall Street Journal, Bank of New York Mellon plans on considering cryptocurrencies as assets, like any other.
Key takeaways
BNY Mellon executives claimed that "digital assets are becoming part of the mainstream." As such, offering solutions for digital assets is in the interest of the bank's clients.
BNY Mellon has over $40 trillion in assets under administration. By offering cryptocurrency custody, the world's largest custodian is further legitimizing Bitcoin and other blockchain-based coins and tokens.
Mastercard to support cryptocurrencies in 2021
Mastercard will begin supporting cryptocurrencies in 2021. The announcement comes via a blog post, in which the company stated that "digital assets are becoming a more important part of the payments world."
Key takeaways
Mastercard has not made clear exactly which cryptocurrencies it will support, but it stands to reason that BTC, stablecoins and other major decentralized coins and tokens will be supported.
Digital assets tied to more-centralized entities and initial coin offerings may potentially not see support, for compliance reasons.
Twitter considering adding BTC to balance sheet
Twitter is considering the addition of BTC to its balance sheet, according to the social media giant's CFO, Ned Segal. The interest stems from the possibility of the company's employees and/or vendors requesting payment in BTC.
Key takeaways
Twitter's CEO, Jack Dorsey, is a long-time proponent of Bitcoin. He recently made a $1 million donation to Coin Center, a think tank focused on positive policy-making in regard to cryptocurrencies, and teamed up with rapper Jay-Z to give 500 BTC to an endowment focused on Bitcoin development in Africa and India.
Given Dorsey's proactivity in regard to Bitcoin, it would not come as a surprise if Twitter did indeed add BTC to its balance sheet.
Tesla buys BTC, plans to accept it as payment
Tesla purchased $1.5 billion in BTC, according to a filing with the United States Securities and Exchange Commission published on Monday. Additionally, the California-based electric vehicle and clean energy company plans on accepting the foremost cryptocurrency as payment.
Key takeaways
News of Tesla's purchase sent the price of BTC surging higher and will likely go down as one of the most noteworthy events in the history of the cryptocurrency.
Following in Tesla's footsteps, it is expected that many other major companies will now seriously consider putting BTC on their balance sheets.
---
OKX Insights presents market analyses, in-depth features and curated news from crypto professionals.