How to create and manage your OKX Wallet
As one of the planet's leading cryptocurrency ecosystems, OKX equips you with the tools to leap into the world of decentralized finance, GameFi, metaverses and NFT trading.
Your journey begins with your decentralized, Web3 wallet — sometimes referred to as a DeFi wallet. It will serve as your gateway to OKX's Web3 ecosystem — including its NFT Marketplace — and many other decentralized protocols across multiple blockchain networks.
This tutorial will explain how to create and manage an OKX Web3 wallet, a decentralized, noncustodial crypto wallet, currently available with full functionality as a browser extension in Chrome and Firefox browsers, and as a standalone mobile application for both Android and iOS.
This guide will provide detailed walkthroughs on creating your first wallet with both products and restoring or accessing a wallet once you've set it up. 
Which Web3 wallets does OKX offer?
OKX provides two noncustodial, multichain digital asset storage and management tools. For mobile users, the OKX application has our Web3 wallet built-in. For desktop users, we offer the OKX Web3 browser extension.
Noncustodial means that OKX has no control over your wallet or the assets stored in it, and cannot access any of its details. As its creator and owner, you take full custody of the crypto assets held within the wallet. No other network participant — OKX included — can prevent the transfer of funds on any supported network.
The OKX Web3 ecosystem currently supports several major blockchain networks and sidechains, plus you can custom add other networks. Default-supported networks include OKC, Ethereum, BSC, xDAI, Polygon and FANTOM.
Both our app-based Web3 wallet and browser extension grant access to hundreds of decentralized protocols and provide secure storage for many digital assets in one convenient location.
How to set up a new OKX Wallet
When you first set up a new cryptocurrency wallet, software generates a private key and derives a public key from it. You can learn more about cryptographic key pairs in this detailed beginner guide to understanding cryptocurrency wallets and keys.
However, for now, it's important to know that the private and public key pair itself is the wallet. The wallet software — for example, the OKX Web3 wallet browser extension or any third-party wallet (including hardware wallets) — uses the keys to interact with the relevant blockchain network.
The main point to take away here is that you can enter your seed words representing your private key (which you get when you create a new wallet) into any compatible wallet software to restore/access your wallet.
You can also access the same wallet on multiple devices. For example, you could create your wallet in the OKX Web3 browser wallet on one device and restore it using the mobile app on a different one. You would then be able to access your crypto assets from either device. Should one of the devices be lost or stolen, you can restore the wallet on another device to regain access to your funds.
Note on private key/seed phrase security
The seed phrase/private key is the single most crucial piece of information from your wallet. It is often all you or anyone else needs to transact any of the assets associated with it.
You must protect your wallet information, but do so in a way that lets you always recover it — meaning don't lose the seed phrase!
Our dedicated private key guide goes into greater detail, but consider taking the following precautions to protect your private key or seed phrase, particularly if your wallet holds significant value:
Never save a digital copy of your seed words — avoid taking a photo with a smartphone or saving it as a text file on an online device.
Record the details on a durable medium to protect from fire or water damage — engraving seed words into a sheet of metal is a popular choice.
Store a backup seed phrase in a different but equally secure location.
Avoid overcomplicating storage — if you lose access to your keys, you lose access to your digital assets.
OKX Web3 browser extension
To create your OKX Web3 wallet using the browser extension, follow these steps.
Head to the OKX Wallet homepage. Then, click Connect wallet.
From the list of popular wallets, click OKX Wallet. 
OKX Wallet is a browser extension for both Chrome and Firefox. We're using Google Chrome for this demonstration.
Click Download Wallet extension on the next window.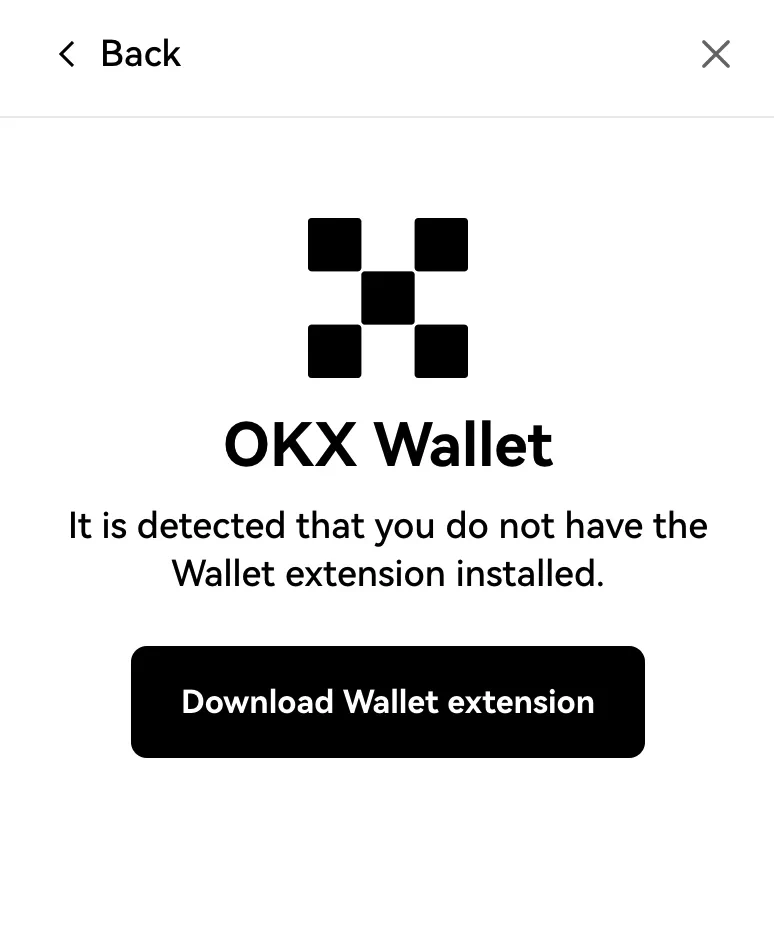 In the Chrome web store, click Add to Chrome. On the following pop-up, check the permissions and click Add to Chrome.

On the OKX Wallet setup page, you will see two options — one to create a wallet and one to import an existing wallet using its seed words. For this demonstration, we'll choose the first option.
Click Create a wallet below the list of supported networks.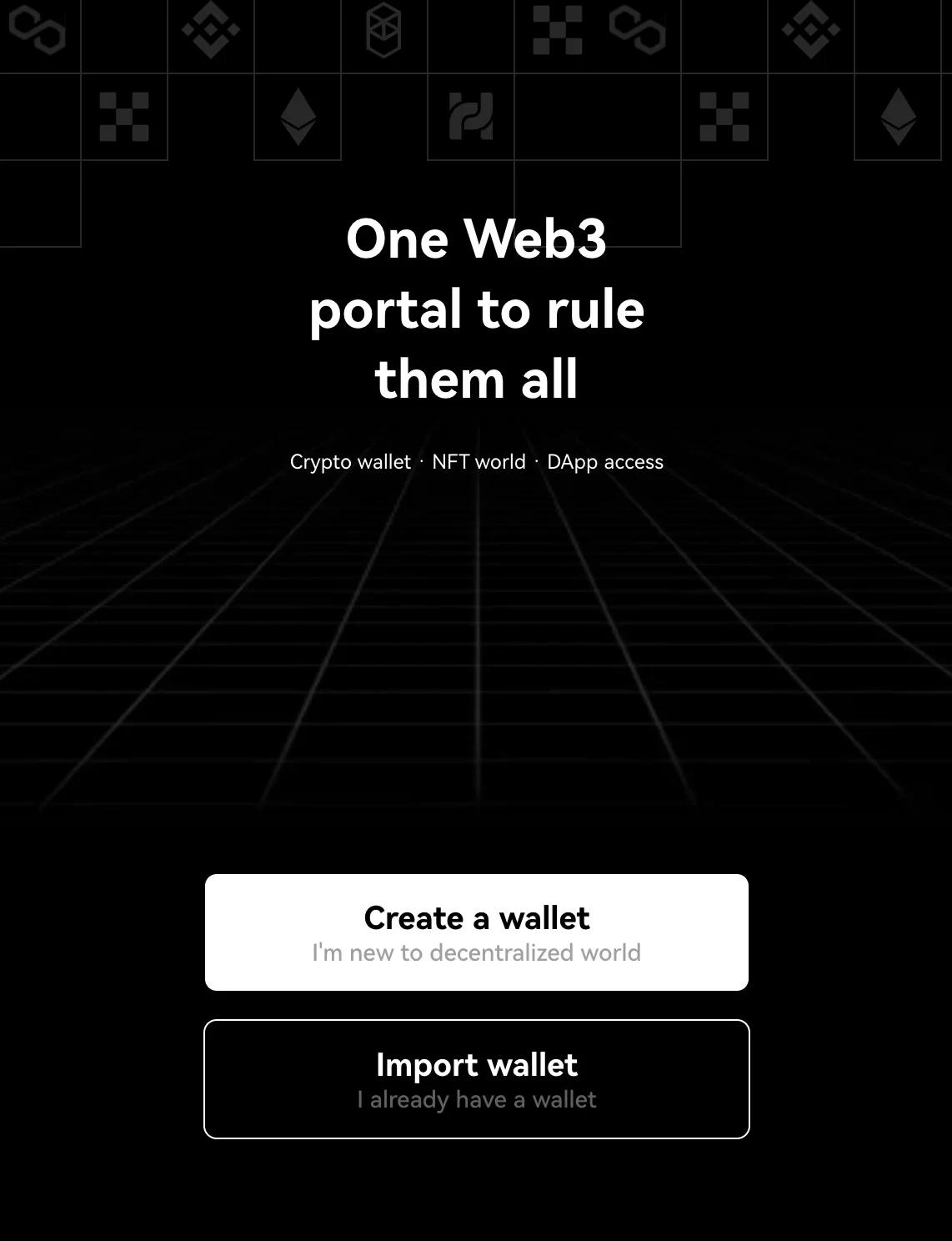 On the next screen, enter a password for your wallet. This will protect the wallet at the application layer, not the network layer. If you ever forget your password, you can restore your wallet with your seed phrase without the password and set a new password. However, this password does not protect your funds if someone discovers your seed phrase.
When you've entered and confirmed your password, click Create to proceed.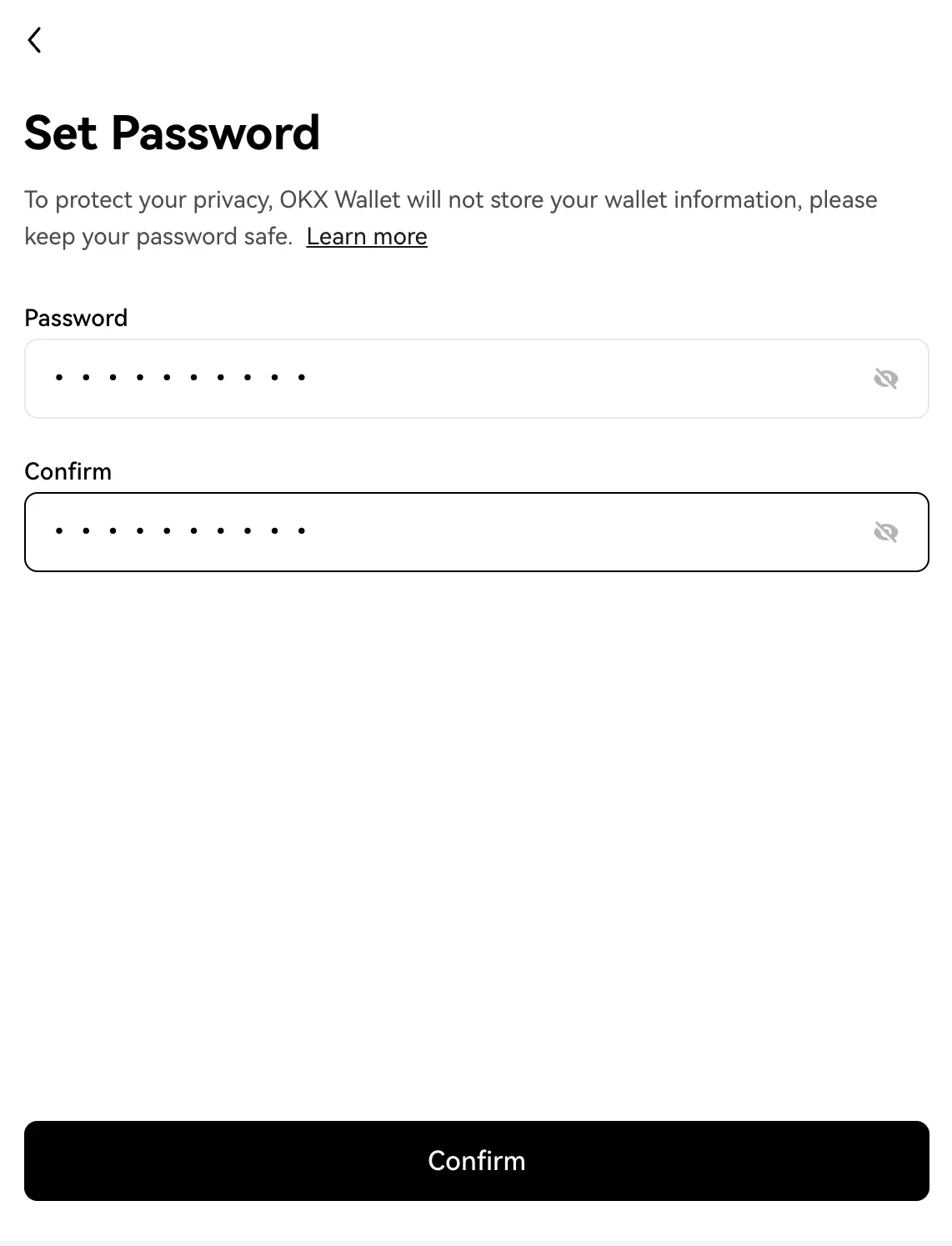 The next screen shows your wallet dashboard, but it is important that back up your wallet keyphrase before continuing. Click Back up now and then enter your password to reveal your wallet's unique backup phrase — also known as a seed phrase or mnemonic phrase.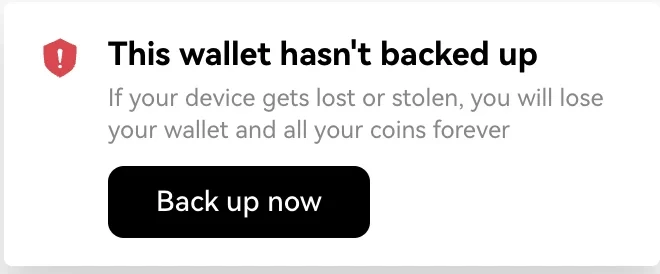 On the next screen, you will see 12 randomly generated words that you should record, in order, using a pen and paper. 
After recording your seed phrase, click I've backed up to continue. 
Because the backup phrase is the most important part of your wallet, the following screen confirms that you recorded it correctly. Choose the word that appeared in the position indicated.

The Confirm button will be activated when the correct words of the seed phrase are selected. Click it to continue. 
The next pop-up will confirm the creation of your new Web3 wallet. It also stresses the importance of protecting your Secret Backup Phrase again. Click All done to complete the process.
It's also a good idea to pin the extension to your browser's toolbar, particularly if you plan to use it often. Most browsers have the option to pin an extension within the extensions section of their settings.
You can select the network your wallet connects to using the dropdown menu at the top of the wallet window. To receive cryptocurrency to your new wallet, copy the address from the highlighted field below and paste it into the funding wallet's "send" field. You can find more information on funding a Web3 wallet in this dedicated guide.
OKX application
To set up your OKX Web3 wallet via the OKX application, first visit the product's download page on the device you want to install the app and tap Download app.
When the application has been downloaded, open the file and tap Install on the following screen.
On the next screen, tap Log in if you'd like to use the application with an OKX account.
You do not need an OKX account to use the OKX app's Web3 functions. Tap Get started to proceed without signing in. On the next screen, tap Skip in the top-right corner.
Then, use the slider to select Wallet.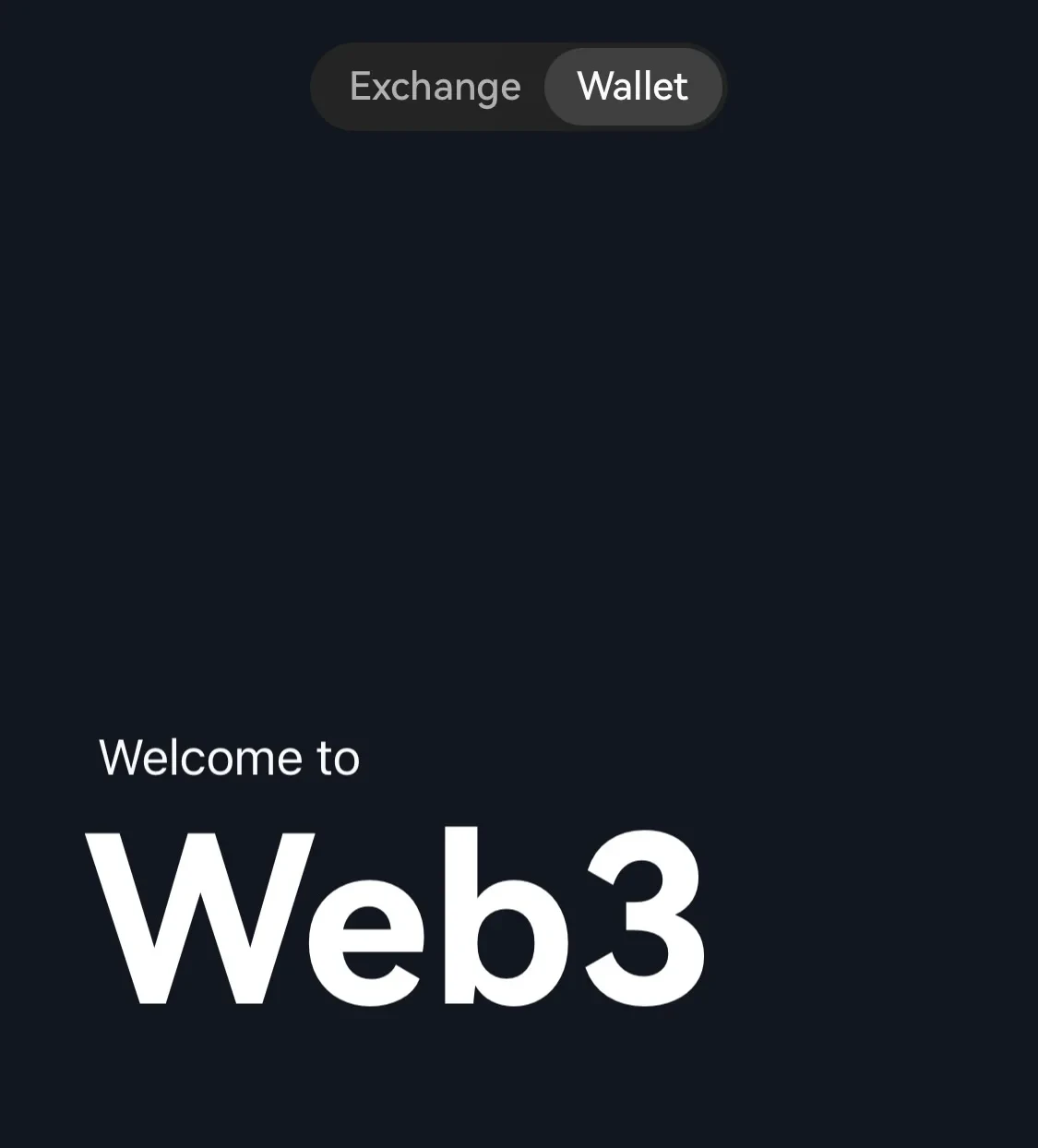 On the Wallet welcome screen, tap Create a wallet.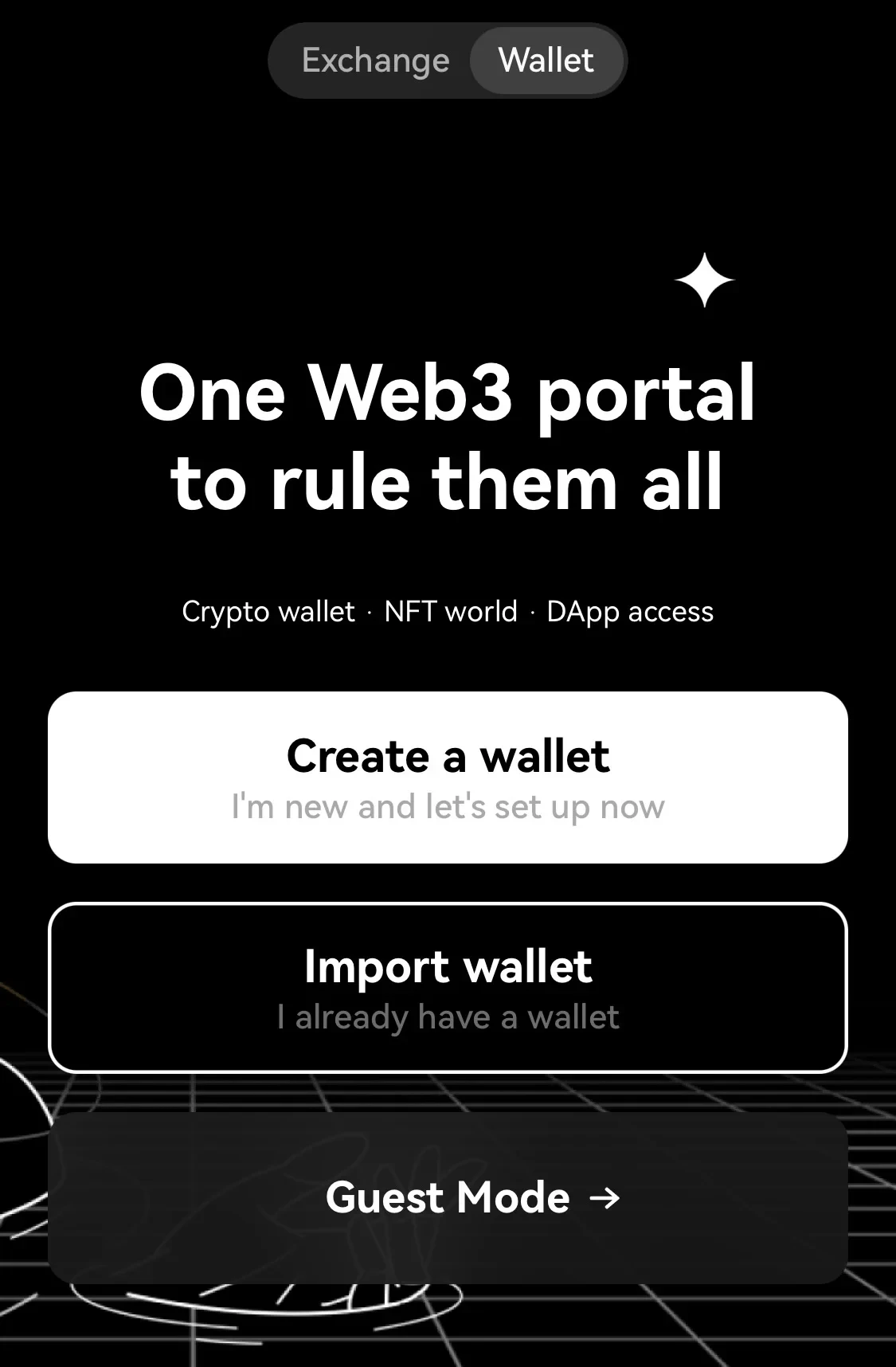 Next, set a password for your new wallet. As mentioned previously, this will protect the wallet at the application layer, not the network layer. Restoring the wallet from its seed phrase will reset the password, and the user can select a new one.
After entering and confirming your password, tap Continue.
You will be prompted to back up your wallet on the next screen. We cannot stress the importance of backing up and protecting your seed phrase enough. If you do not back it up and then lose the device on which your wallet is installed, you will lose your funds. Similarly, if someone finds your backup phrase, they can restore your wallet on their own device and take its contents.
Tap Back up now to begin the process.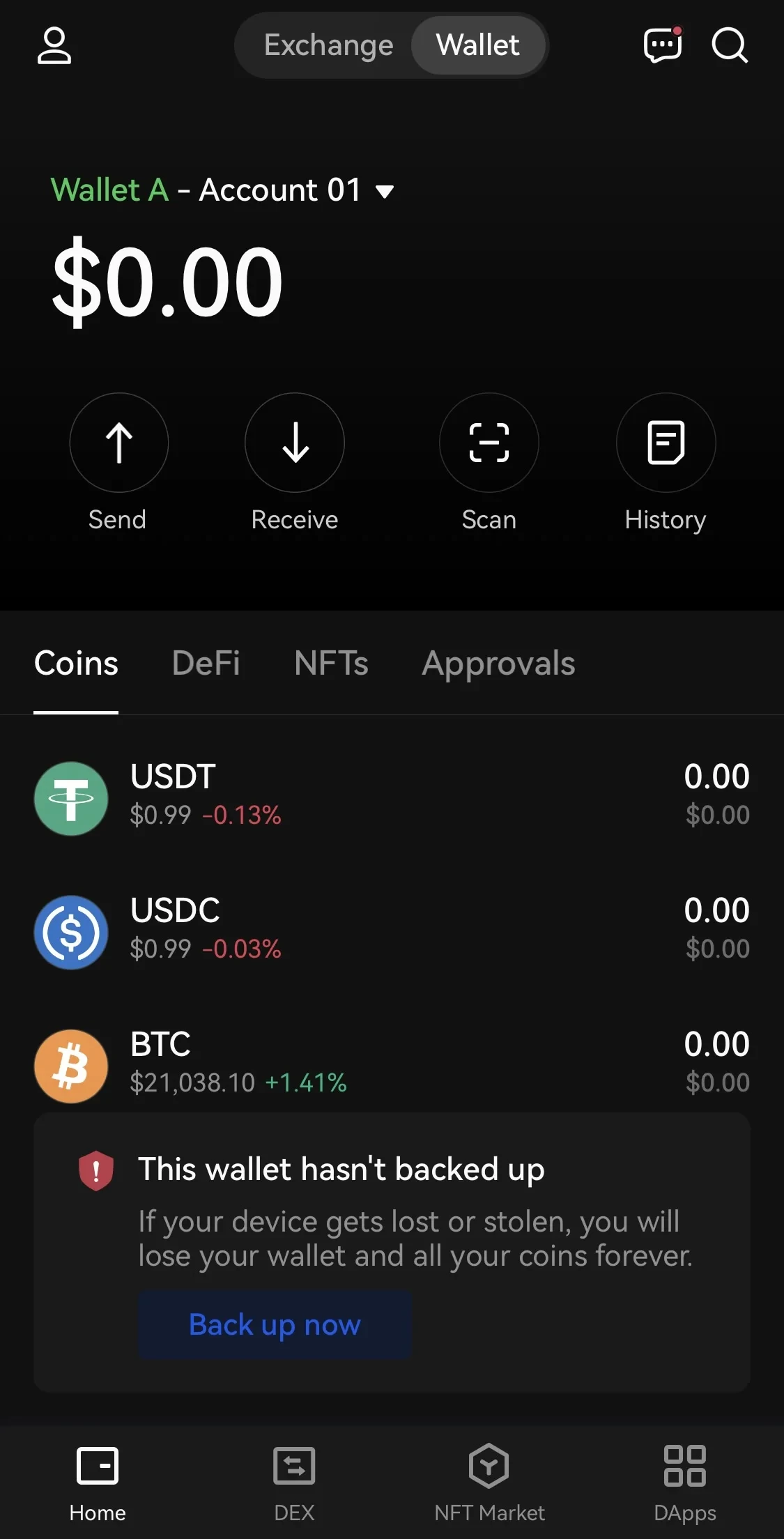 First, enter your password. Then, write your seed phrase clearly on a piece of paper. Do not take a screenshot of your seed phrase, as sophisticated malware could access files on your device.
Once you've recorded your backup seed phrase, tap I've backed up.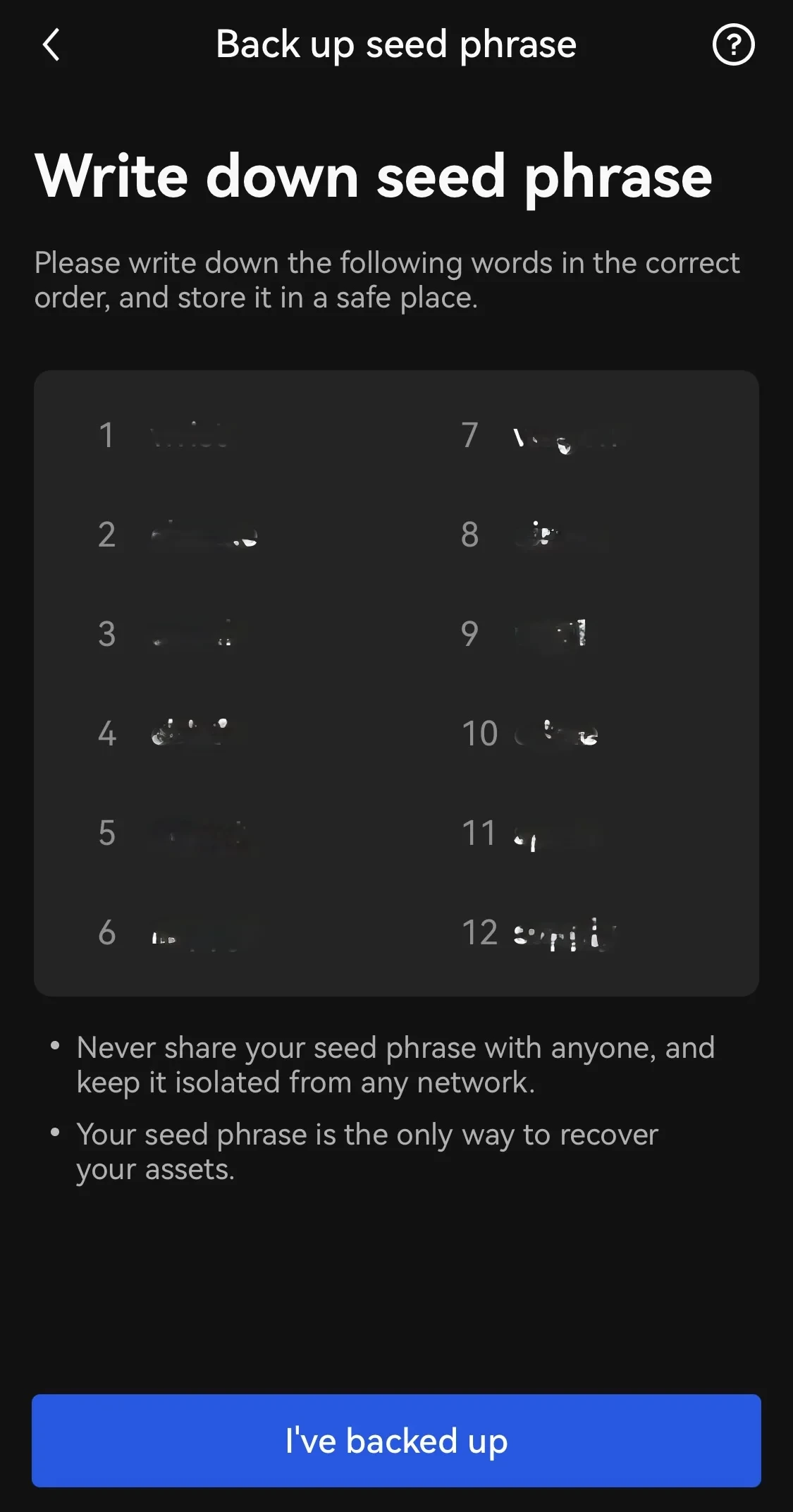 You'll be asked to enter specific words from the seed phrase to check you've recorded it on the next screen. Tap the relevant words and then tap Continue.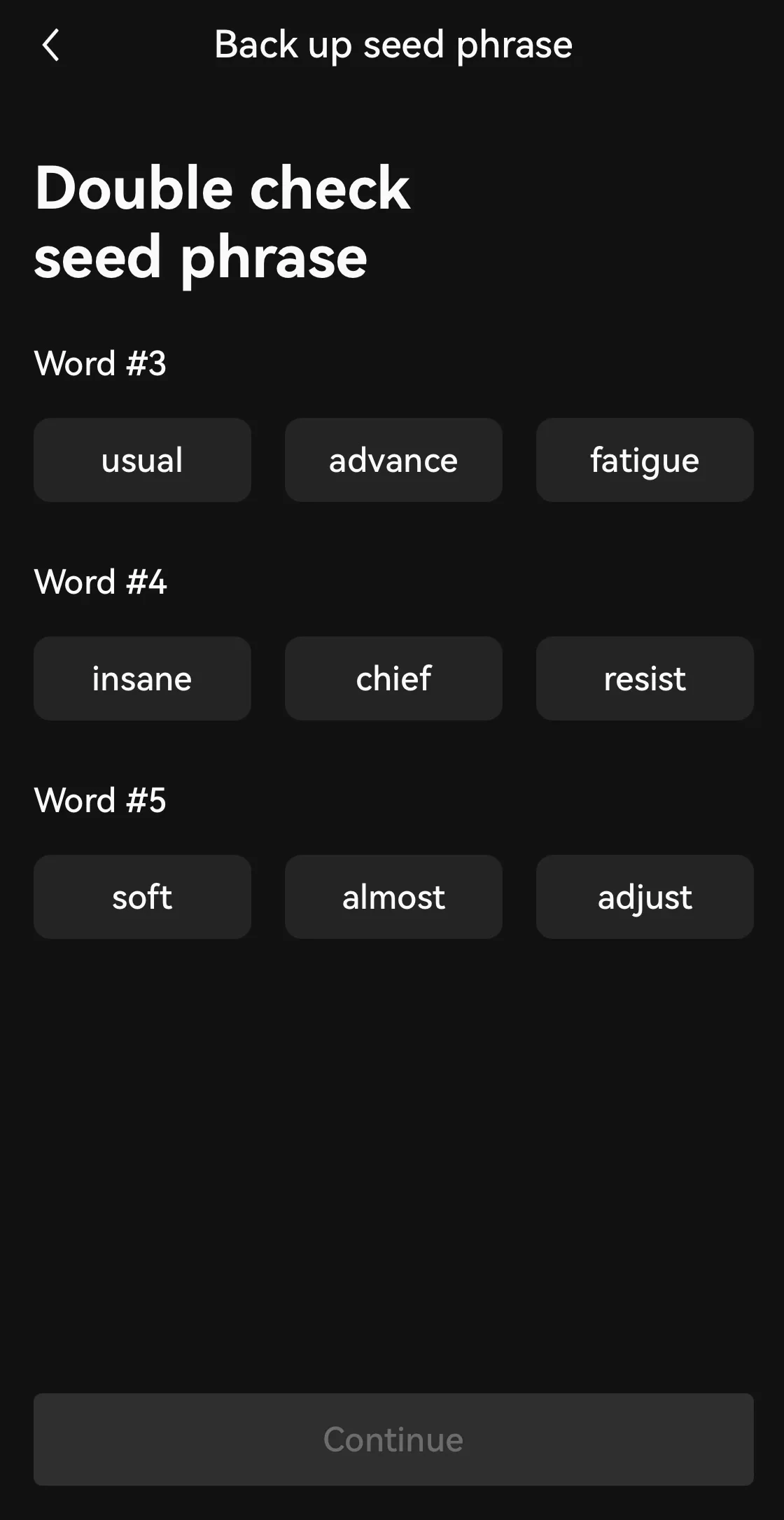 Restoring an existing wallet
Restoring a wallet if you lose a device, forget your password or just want to use the wallet on another device or browser is very easy.
We're restoring our OKX Web3 browser extension wallet from a seed phrase for this demonstration. However, the process is very similar for the wallet application and just about every noncustodial cryptocurrency wallet.
First, follow the steps outlined above to download the OKX Web3 browser extension from your browser's application store.
Next, click Import wallet — I already have a wallet.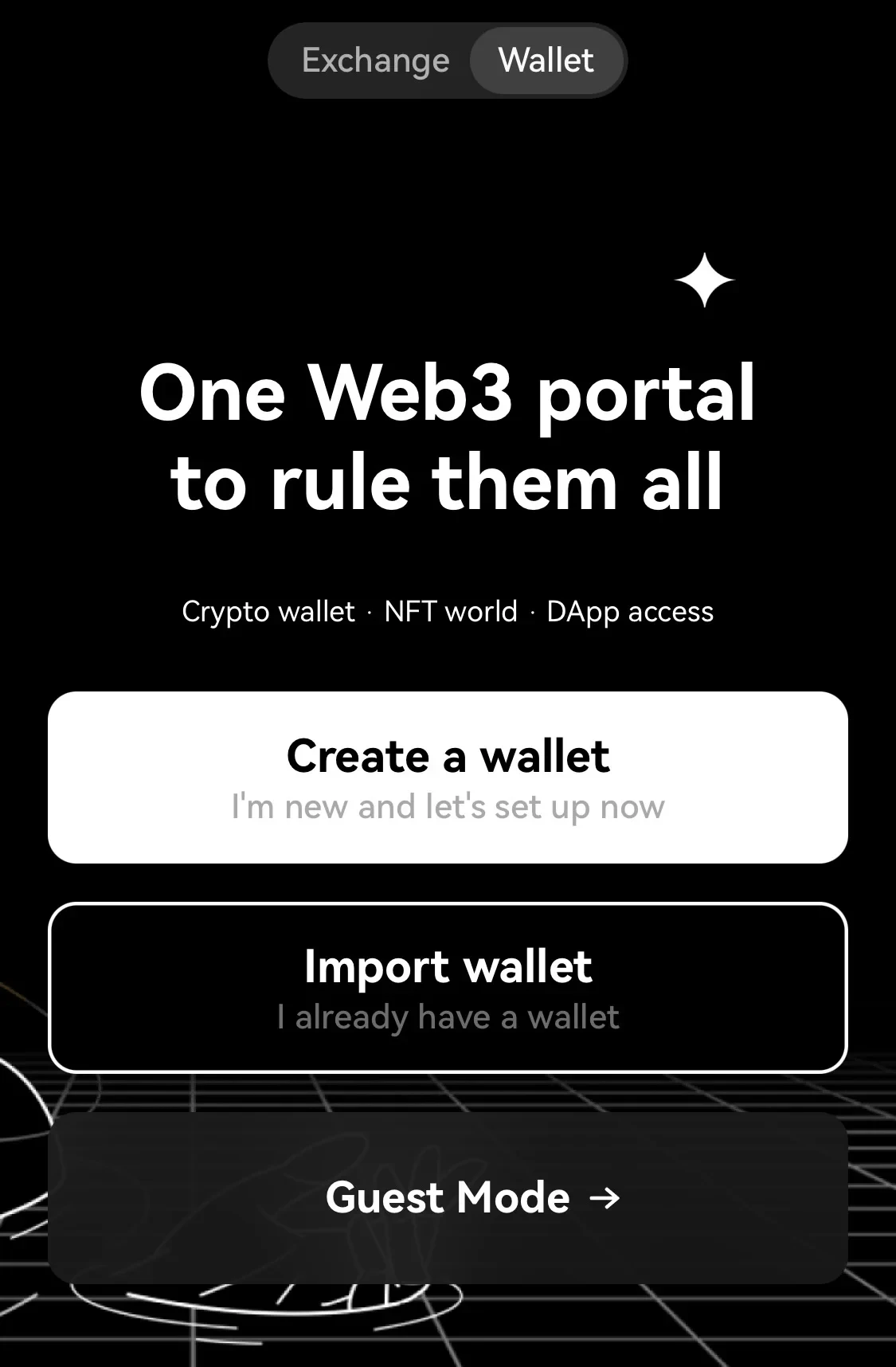 Enter the seed words from the wallet you want to restore and select a new password on the next screen. When you've confirmed your password, click Continue. You can then use your wallet to send and receive cryptocurrencies, and interact with Web3 applications, such as decentralized exchanges and other DeFi protocols. 
Use your OKX Web3 wallets to access the OKX NFT Marketplace and discover the world of digital collectibles.
Not already an OKX trader? Sign up and join our industry-leading ecosystem today.