How to trade crypto on TradingView with OKX
OKX's TradingView integration brings greater convenience, innovation and choice to our users. By connecting your account to TradingView, you can access OKX and trade crypto on TradingView directly, benefiting from a familiar and industry-leading feature set.
As any pro trader will tell you, information and the ability to act on it quickly is key to profitability. TradingView is one of the most comprehensive trading and charting tool suites available to traders of traditional markets and cryptocurrencies. Many traders already use the platform but are unaware they can trade directly from TradingView. Doing so can result in greater efficiency, convenience and potential profits.
It couldn't be easier to connect your accounts and spot trade crypto or crypto derivatives on OKX via TradingView. Here's how to do it.
How to trade directly from TradingView with OKX
From TradingView.com, click the account icon and then Sign In to log in to your TradingView account.
If you don't already have a TradingView account, you can create one by clicking Get started.

Select how you want to sign in. You can use a wide range of popular social accounts or an email and password combination.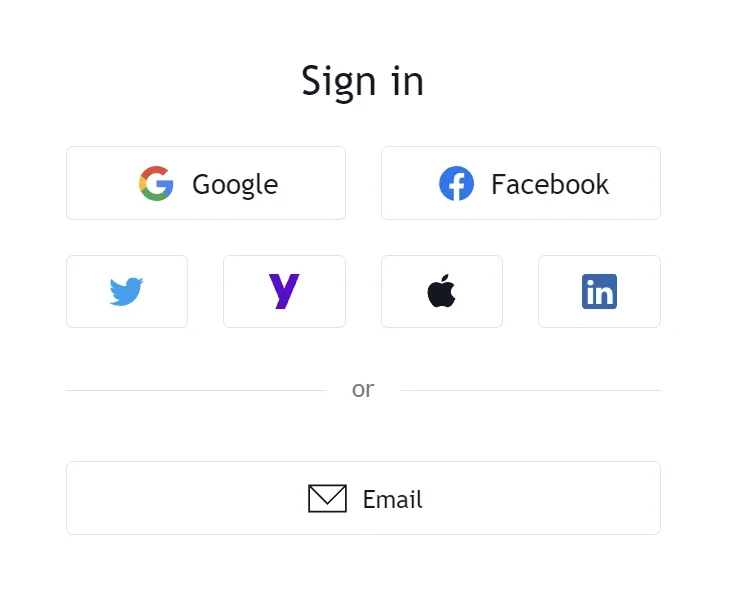 Complete your log-in by following the on-screen prompts.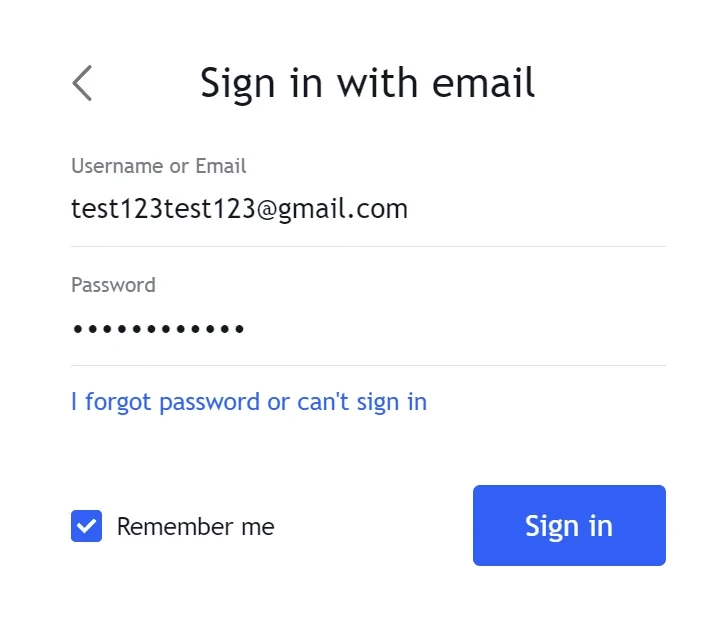 When logged in, search for an OKX trading pair using the search bar at the top of the homepage.

To find OKX trading pairs faster, click All sources and search for "OKX." Click OKX and select any pair from the list.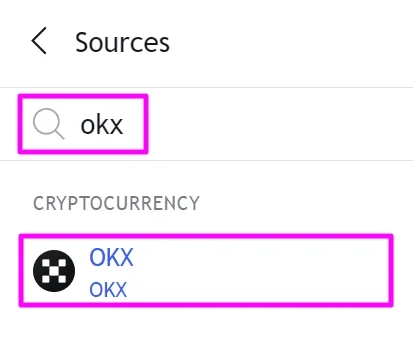 From the chart screen, scroll down to the "Trading Panel." Then, click Connect under OKX. If you don't see OKX listed on the trading panel, use the button with three dots to view more brokers.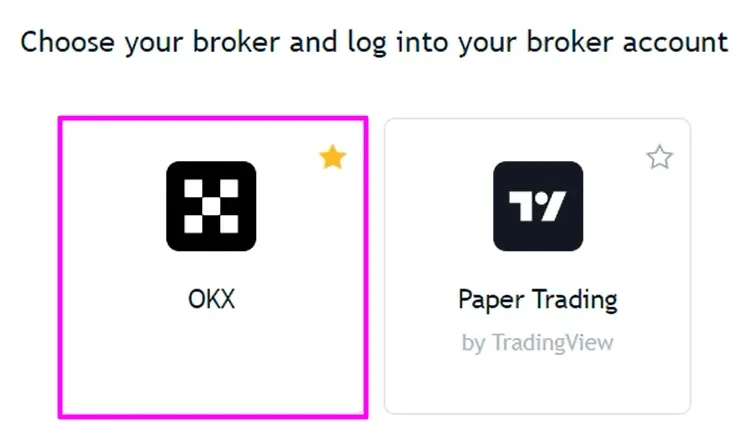 You'll then be redirected to OKX to log in. Enter your OKX account details and click Log in to start trading crypto directly from TradingView.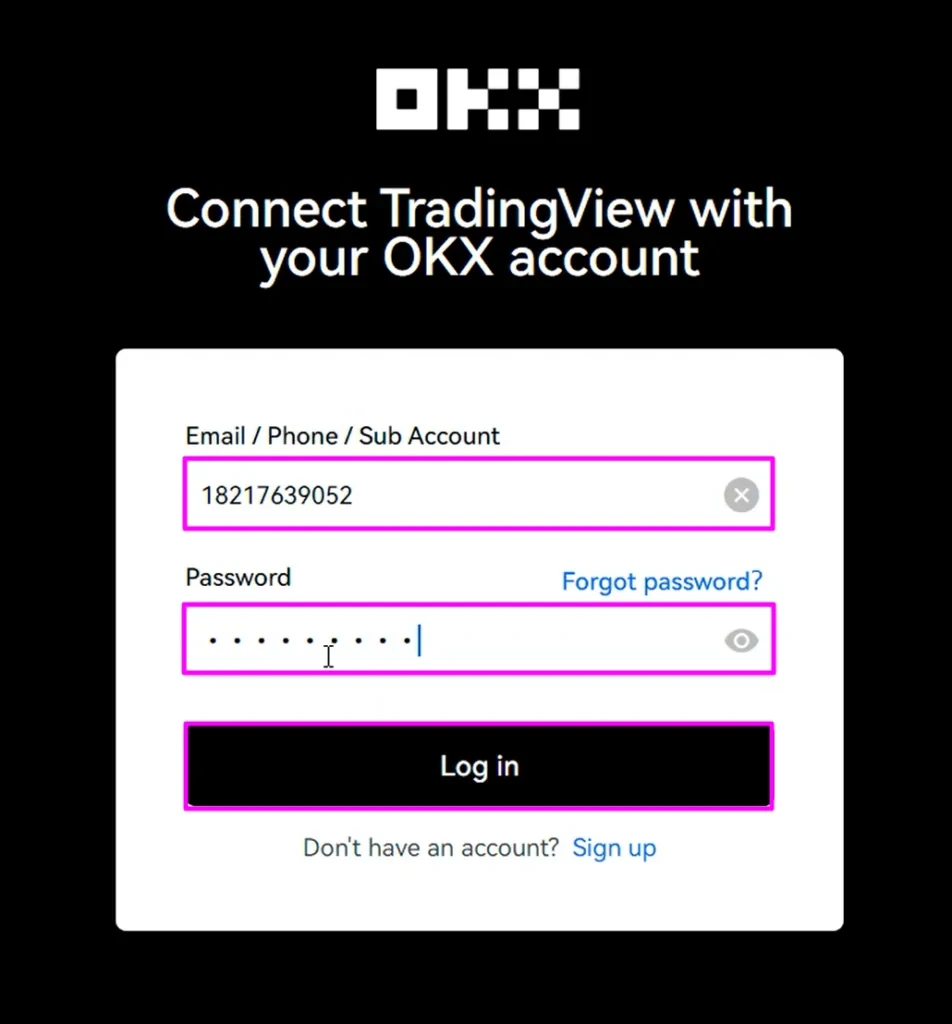 Complete the captcha puzzle and any two-step authentication checks on your account. Then, click Authorize to grant TradingView access to your OKX account.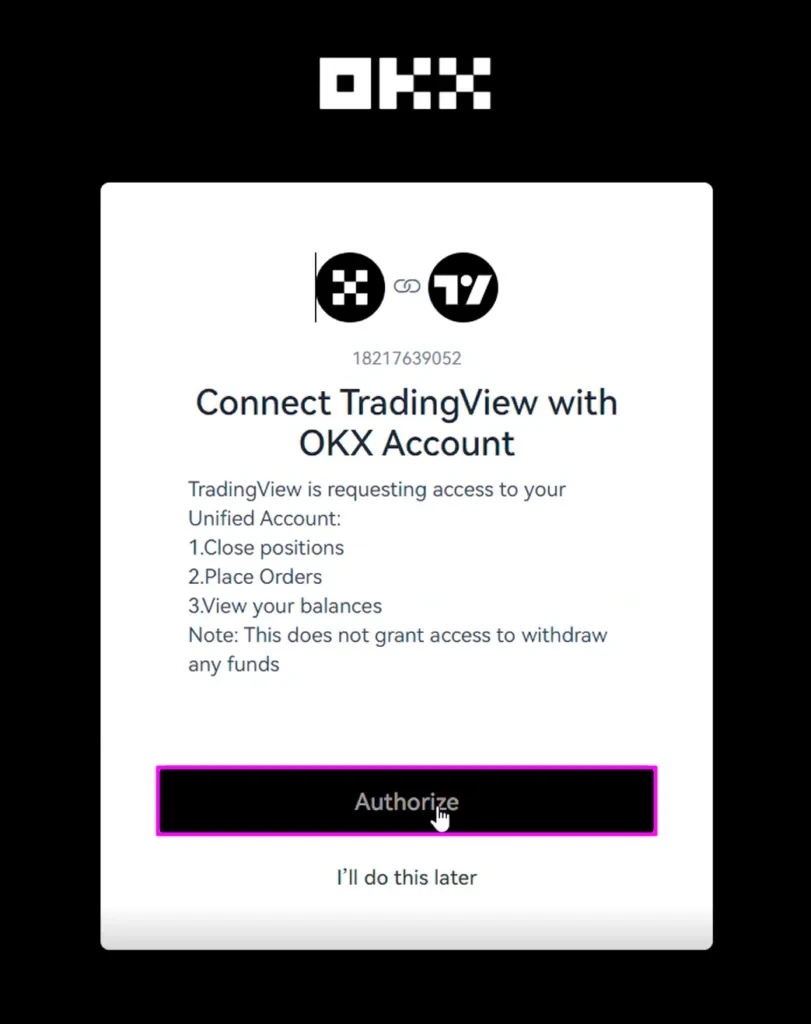 After being automatically redirected, you can trade spot crypto directly from the TradingView interface.
Click the "Order Panel" highlighted below to make a trade.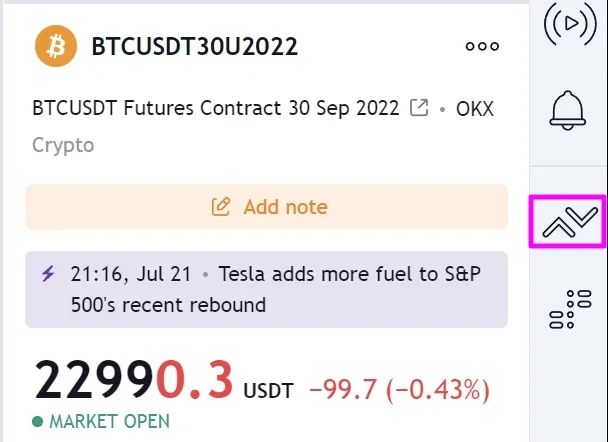 Then, enter your trade details on the order panel and click the buy or sell button.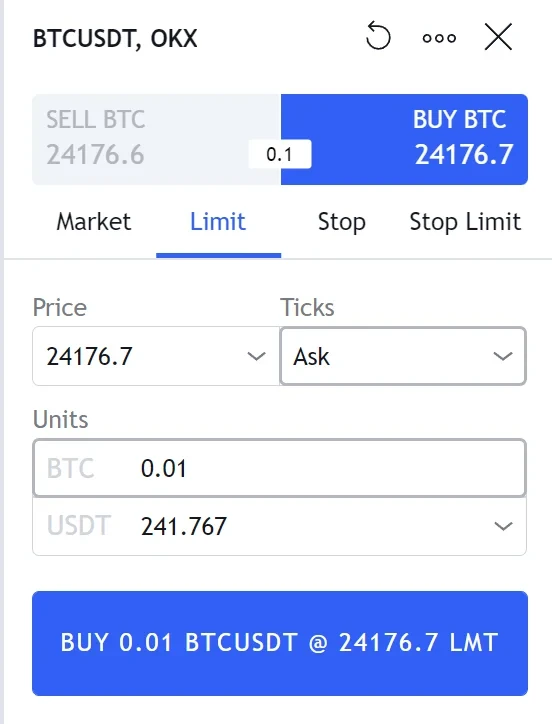 You can also monitor your account's open positions and edit or exit them as required.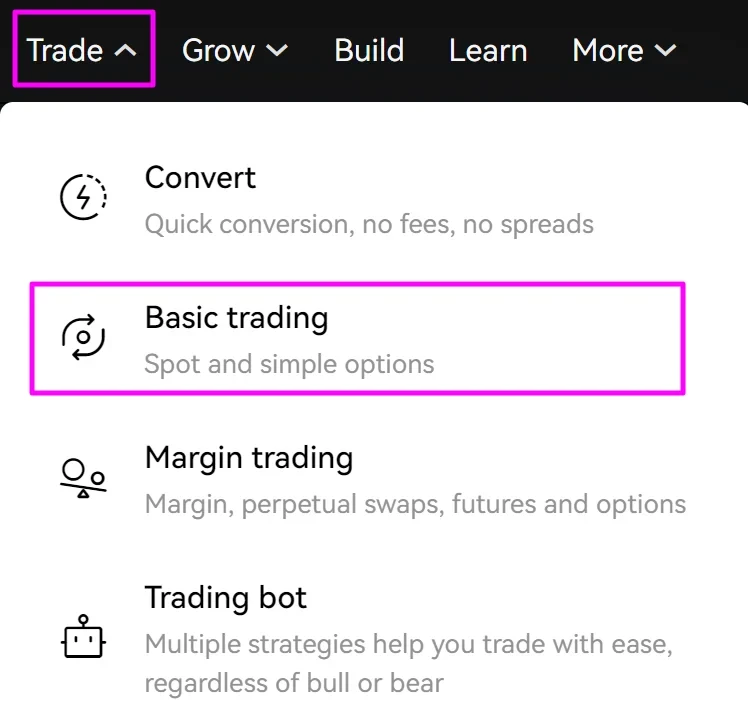 Then, click the settings cog at the top of the "Basic trading" section.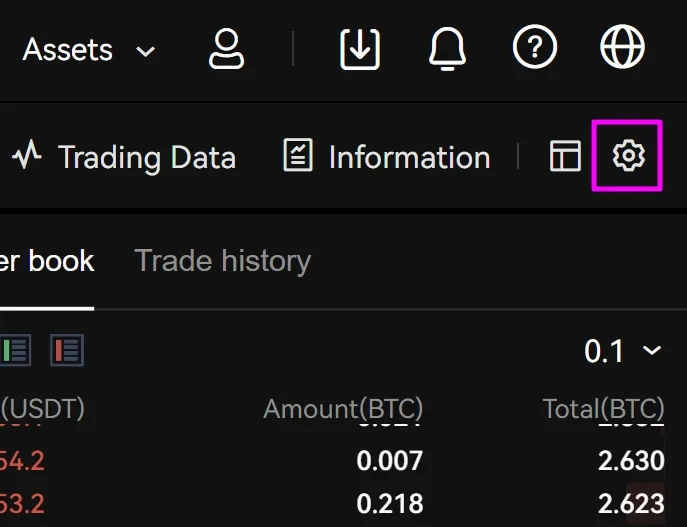 Next, click the account mode from the "Settings" menu.
How to enable instant orders placement from TradingView with OKX
Instant order placement is a convenient feature on TradingView chart and you can now easily use it with OKX. Here's how. 👇
Step1: Enable Instant orders placement mode.
When Instant orders placement mode is enabled, orders are placed instantly (without using an order ticket) and the required quantity of the order can be set using the quantity calculator.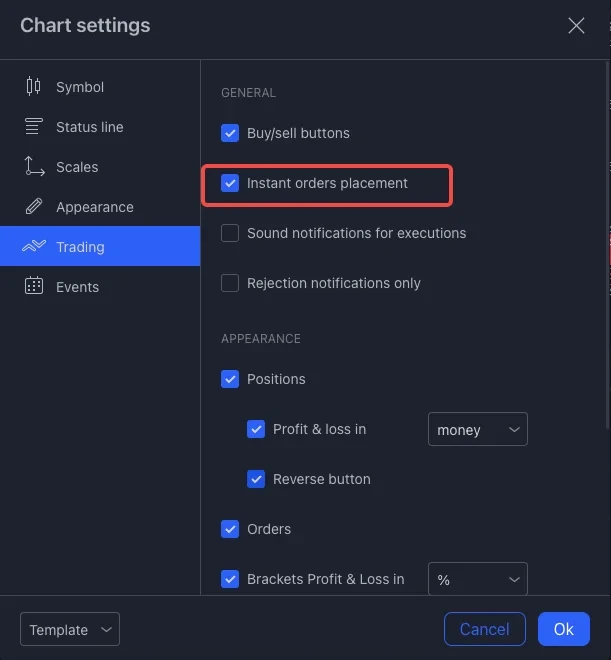 Step2: Trade.
If you've enabled Buy/Sell buttons in the context menu of the OKX chart, market orders can be placed conveniently in both directions: Buy and Sell .
If you've disabled Buy/Sell buttons, click the context menu of the OKX chart to place a limit/stop/stop limit order.
Noted: The option to enable/disable the button's visibility is also still available from the Chart properties menu either in the Trading section or the Trading menu settings.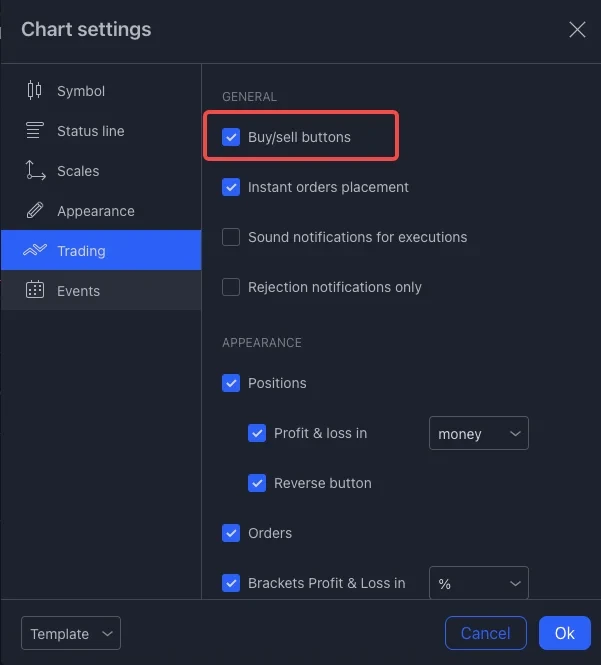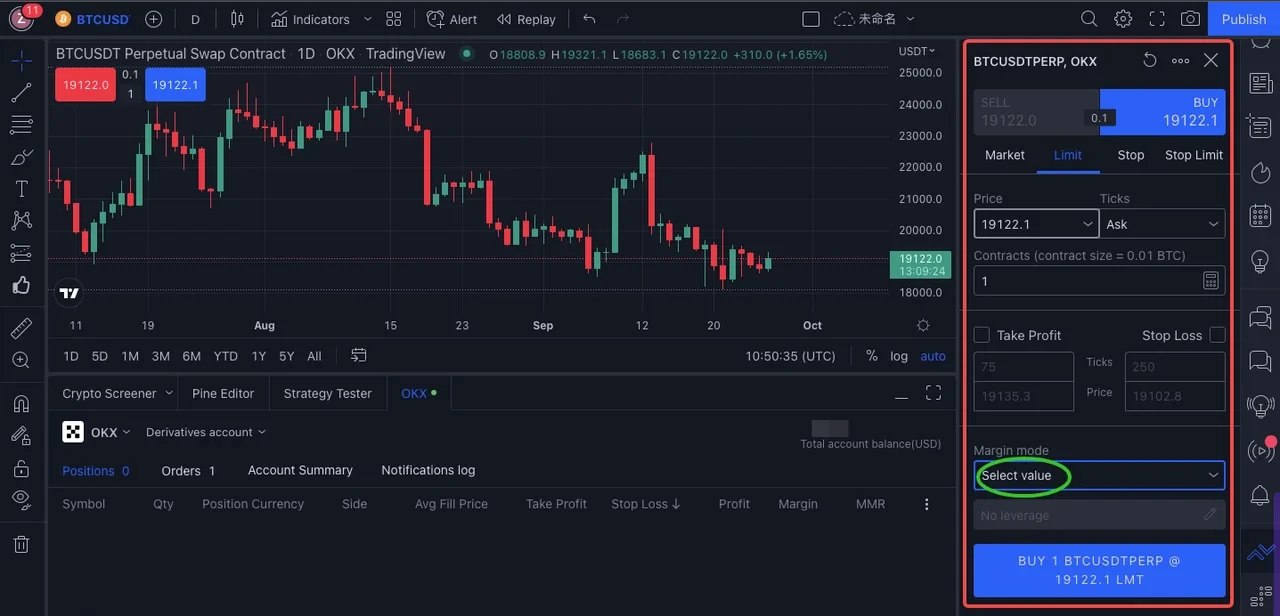 Note: You will have to select which margin mode (either "isolated" or "cross") you prefer before placing your first trade. After your first trade, the last setting you've selected will become the default one.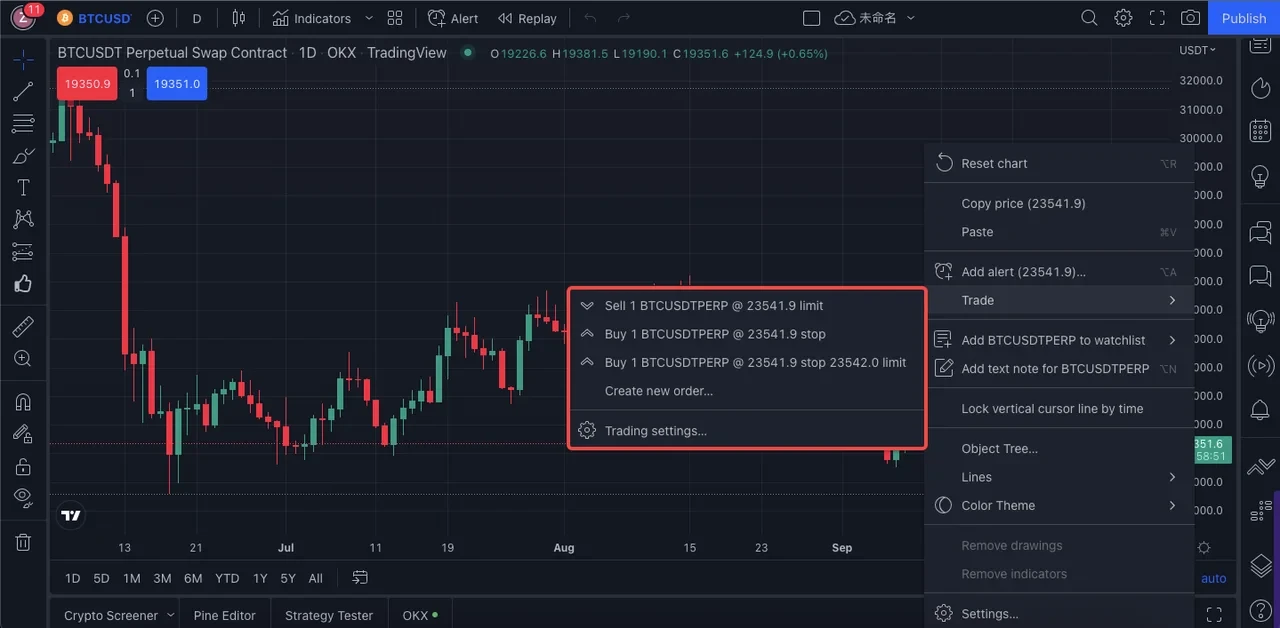 Here's what the process looks like in real time:
How to trade crypto derivatives from TradingView on OKX
Crypto derivatives, such as futures, perpetual swaps and selling options, are unavailable in OKX's simple account mode. Therefore, to trade them via OKX's TradingView integration, you'll need to switch account modes and complete a couple of additional steps.
Derivatives trading is available in single currency, multi-currency and portfolio margin modes. You can learn more about OKX's account modes in this dedicated guide.
To switch accounts, first visit the OKX website and sign in. Then, hover over Trade and click Basic trading.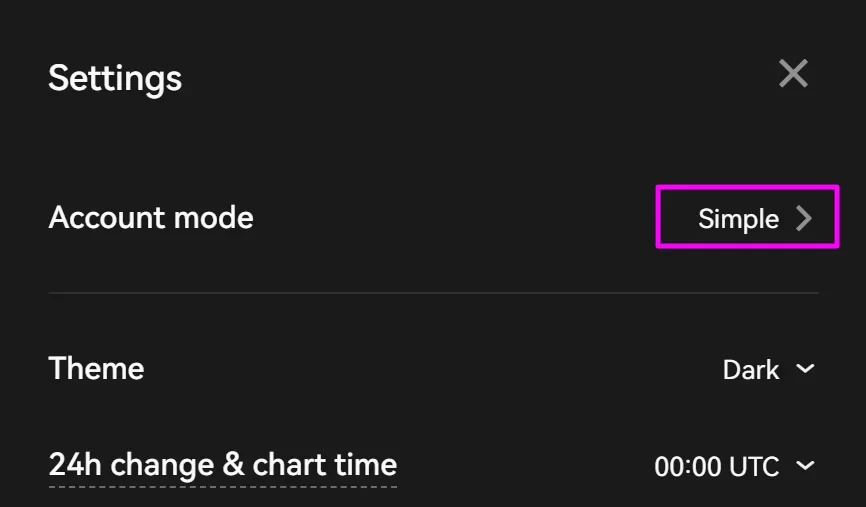 Click Select under the account mode you want to activate. Derivatives trading is available for all account modes apart from simple mode.
Note: Both multi-currency and portfolio margin account modes require a minimum balance equivalent to $50,000 and $100,000, respectively.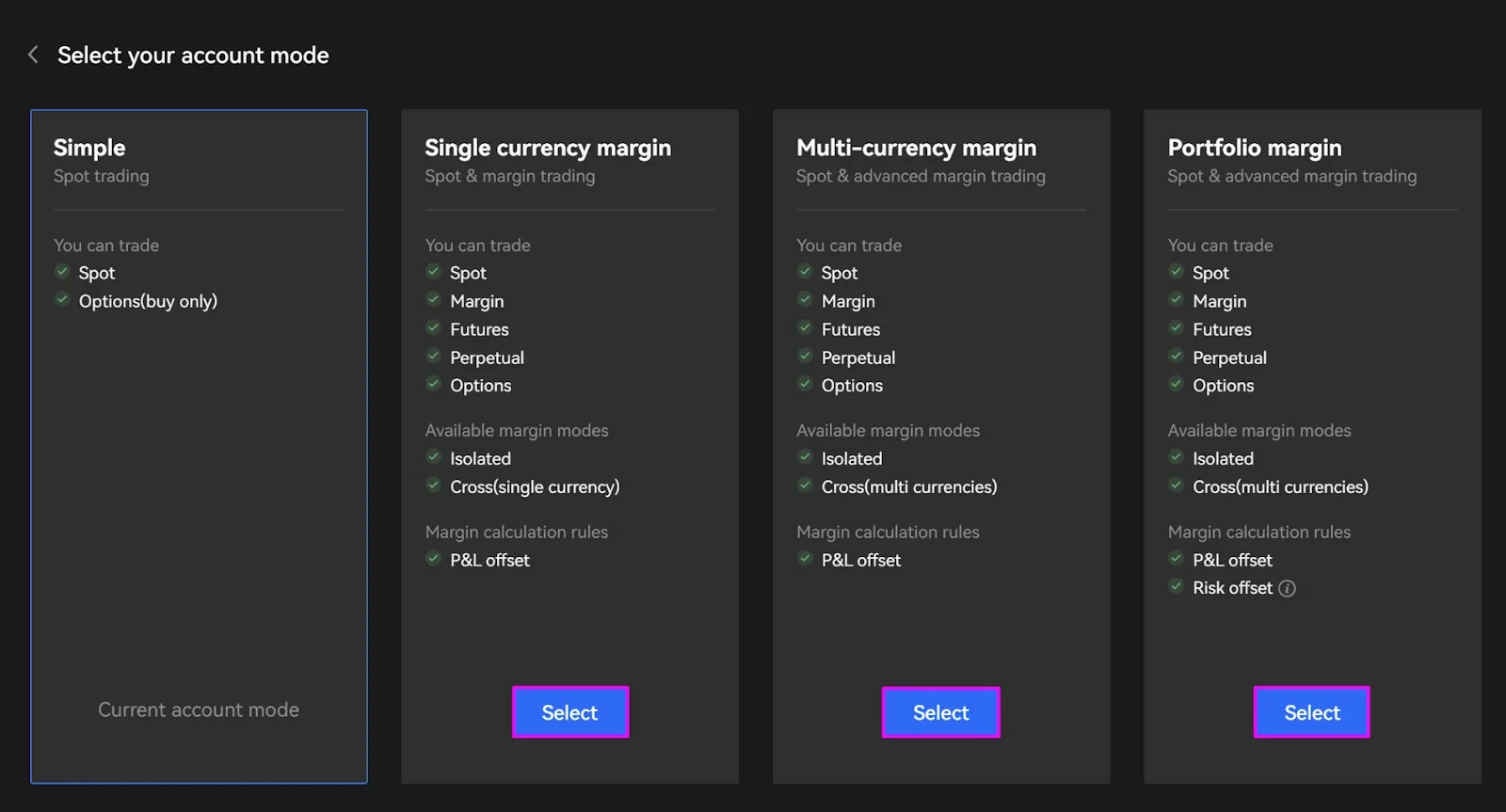 Before returning to TradingView, ensure you select "Net" as your order placement mode. In the settings section, click the highlighted menu and then click Net.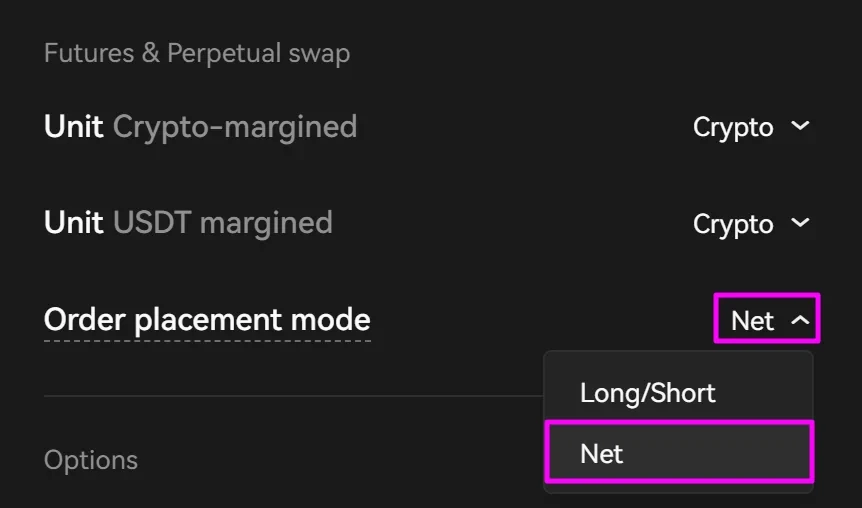 Now, visit the TradingView website, log in and follow the above instructions to access your OKX account.
On the OKX tab in the panel at the bottom of the chart screen, use the highlighted menu to select Derivatives account.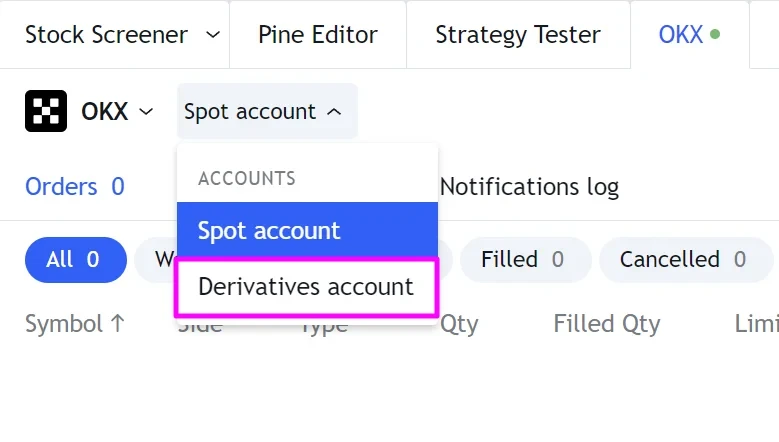 Click the Order panel button on the side menu to the right of the screen.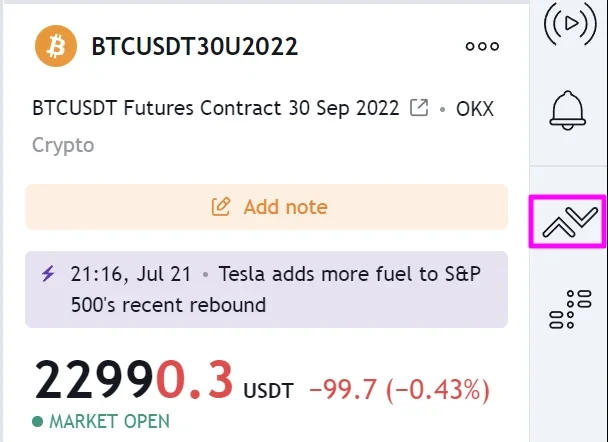 Use the menu highlighted below to open the available derivatives markets on OKX.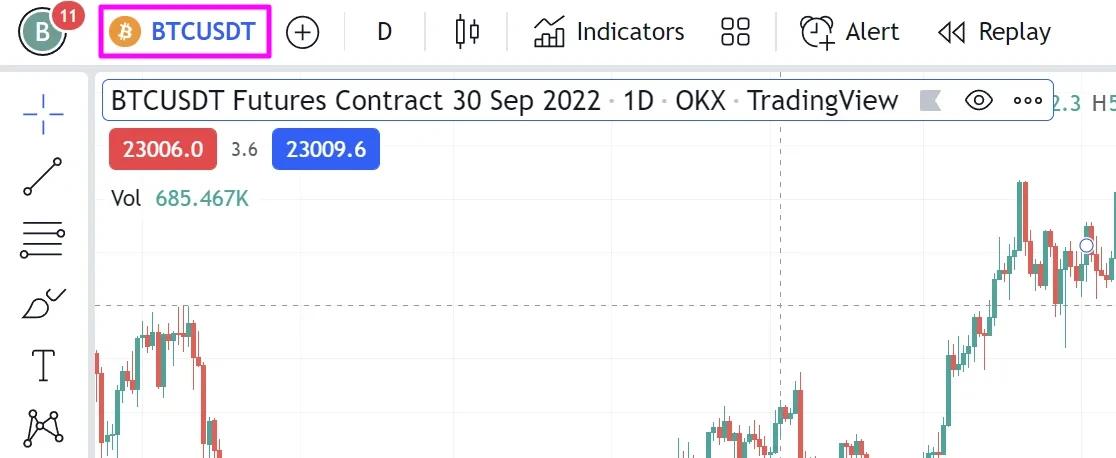 Check the box next to "OKX" on the "Symbol Search" window. Then, select the market you want to trade.

Finally, make your trade in the "Order panel."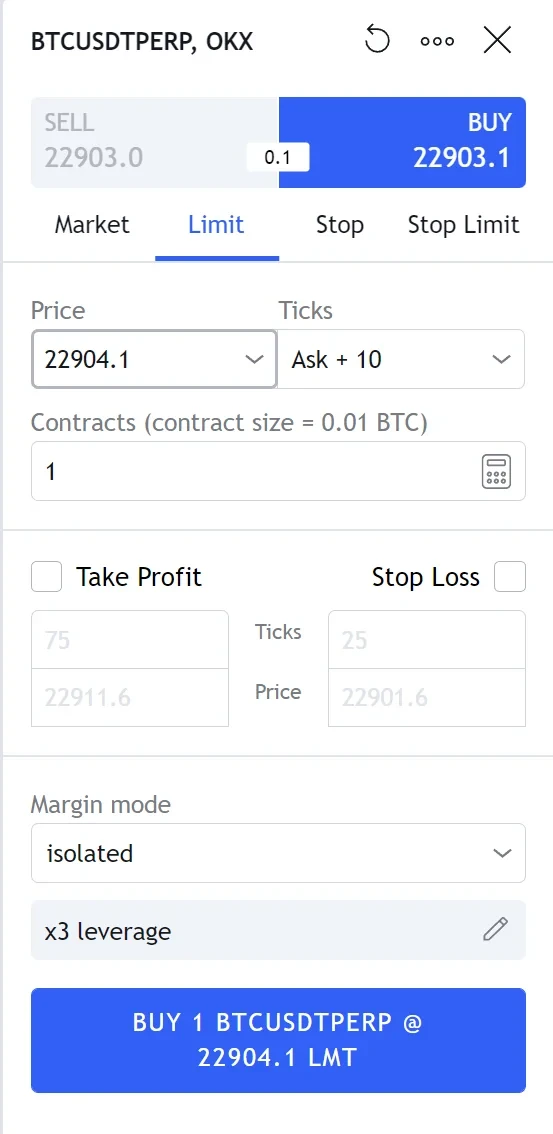 Step up your trading game: Connect TradingView with OKX today
OKX's TradingView integration combines our industry-leading trading experience with TradingView's powerful charting toolset. Trading crypto directly from TradingView with OKX makes price-pattern analysis more efficient on a platform with which many traders are already familiar.
The integration makes spotting and acting on price movements fast and convenient, resulting in greater potential profitability. Game on!