Jay Hao: How OKX Fights Coronavirus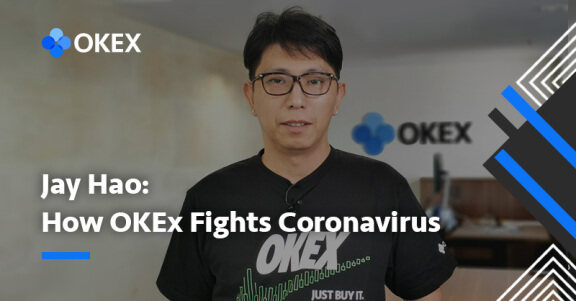 The outbreak of coronavirus (COVID-19) escalated quicker than anyone could have expected, impacting every person, nation, and business globally. Luckily, crypto is a decentralized space and most companies in the industry are relatively more responsive to react and prepare for the virus. So, I think it's a great idea to share some of the precautions we're taking at OKX to keep the motor going as smooth as possible for our global customers.
We took actions at once
Since the virus started to outbreak in Asia in mid-January, OKX has been making decisions and acting quickly to protect the safety of our team. Given that we have offices around the globe and operational office in Hong Kong, we have extended our Chinese employees' Lunar New Year holiday according to government notice, and they are allowed to work from home. In general, the vibes in the company is quite positive and grateful for the flexibility, they can align with their supervisors in managing the workflow, arranging meetings or job tasks easily on mobile. After all, we're a tech-advanced company.
We've got the offices prepared
As a responsible employer, it is our priority to ensure the protection for our talents and their families. Our office remains open during this period in case employees feel a need to enter the office to work. Masks and sanitizers are ready at the reception, and the whole office have been completely disinfected to prevent the spread of virus. In order to protect employees that come to the office, we also advise them to take a temperature check upon arrival, and each team is advised to come in without more than 30% of the team members, so that the ventilation is better in the office.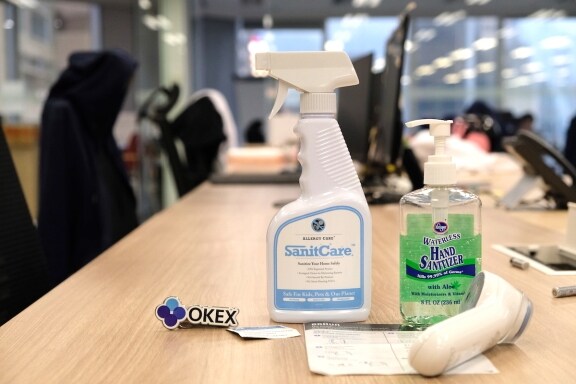 Meetups and events are on hold
A globalized exchange like OKX has talents from many parts of the world, but we have reduced team building activities and canceled business trips to avoid employees from gathering in crowded areas until the disease is under control. Our local meetups and events might have been affected somehow, but thanks to our business nature, we are already very used to working online to serve our global customers. You can't be a successful blockchain company if you can't work in a decentralized manner, do you?
People first
Looking at the crypto market today, we see an increase in trading despite the plunge in the traditional financial market and the outbreak of COVID-19, with more investors opt for Bitcoin as a "safe-haven" asset. In the time being, OKX will continue to provide top-notch services and products to our customers. As for the team, I want to stress that talents are the most valuable assets to OKX. Whenever and however difficulties strike, we always put OKXers as our top priority. I think information transparency is very important and can give our employees the confidence to work with us at such time. As the CEO of an international company with nearly 1,000 employees, I encourage my fellow teammates and partners to spend their time at home to exercise more, take good care of themselves and their families.
And we're still expanding
We spare no effort in perfecting our services for users, and we don't just stop there – in February, we launched the much-anticipated OKChain on testnet and our first DeFi application OKX DEx; this month, we launched our new "Buy Crypto" fiat gateway service for users to convert their fiat into crypto conveniently. We will be adding more new features to OKX in the near future that you definitely don't want to miss out.
The virus doesn't stop us from expanding too, we are recruiting visionaries in the crypto space to join OKX, where they get to work alongside some of the most savvy and well-known experts in the industry to paint a brighter future. Are you up for the challenge?
Don't lose hope during difficult times – let's stay safe and stay connected, for I believe together we will eventually defeat the virus.
Jay Hao
CEO of OKX