OKX perpetual swap trading fees vary by fee tier and the type of cryptocurrency. Details as follows:
1. Major assets (BTC, ETH, EOS, BSV, BCH, LTC, ETC, XRP, TRX) Trading fee tier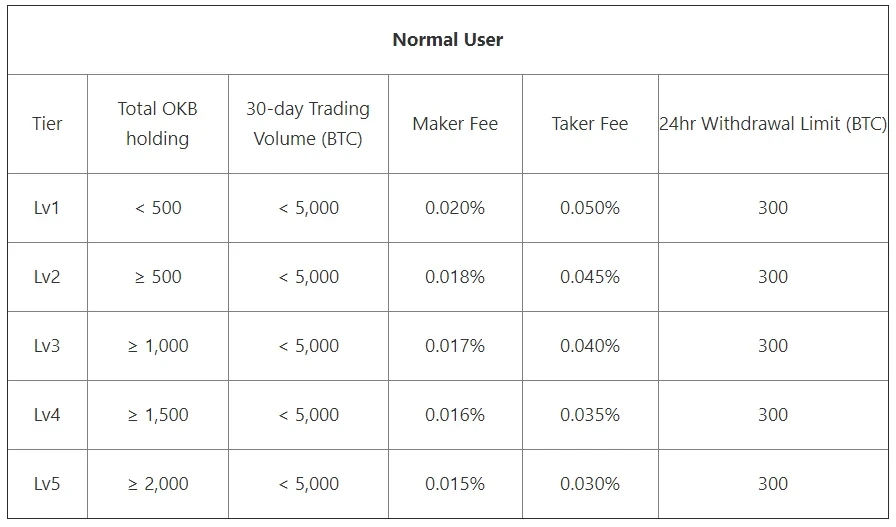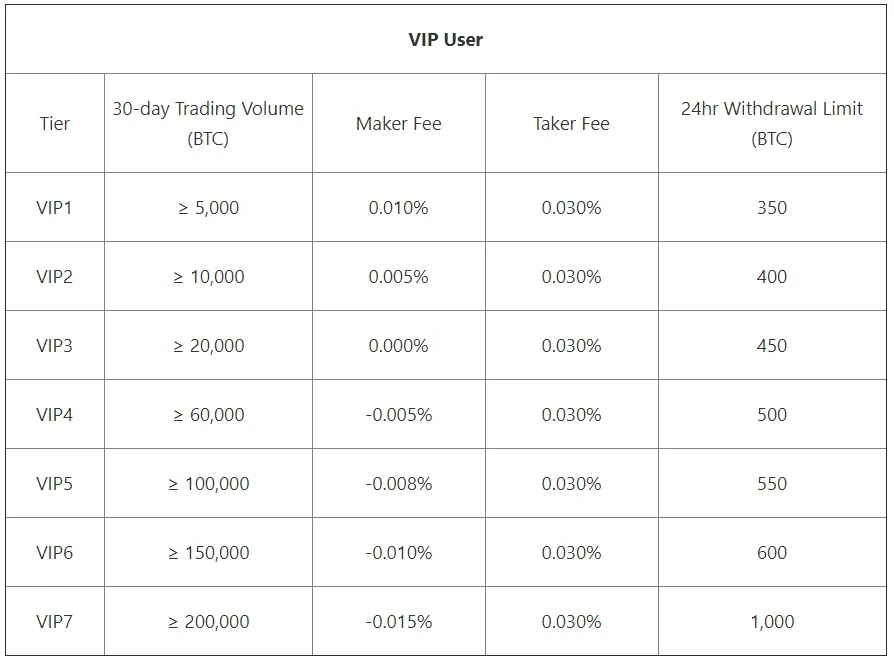 2. Altcoins Trading fee tier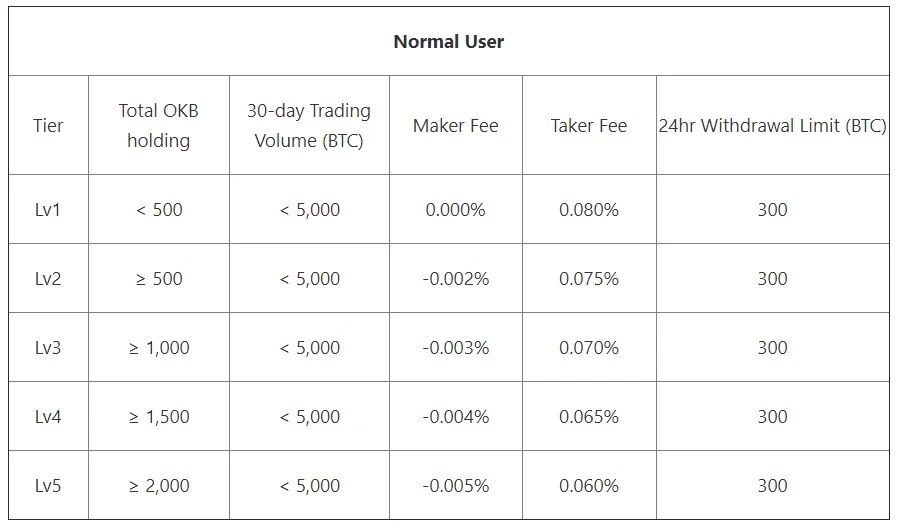 Total OKB holding
The Total OKB holding is the total amount of OKB held in your main and sub-accounts, spot account, margin account and C2C account.
30-day Trading Volume
The 30-day trading volume of Perpetual Swap trading (across major assets and altcoins) is calculated in BTC USD price. Trading volume is converted into BTC and settled at 16:00 (UTC) every day, calculated based on the accumulated trading volume in the last 30 days of all Perpetual Swap trading assets.
For example, a user traded BTC, ETH and ETC coin margined Perpetual Swap in the last 30 days, the system will calculate the BTC, ETH and ETC trading volume (contract face value*number of contracts) by converting the BTC USD price into BTC and settle the accumulated trading volume of the last 30 days at 00:00 (UTC+8) every day.
Create Order
Maker orders are "passive" limit orders posted on the order book prior to the trade. Example: If the current market price is 1000USD and you created a 999USD maker order, the order will not be filled. Instead it will be posted on the order book, allowing others to take the order. Once the order is filled, maker will pay the maker fee and taker will pay the taker fee. The final transaction fee will not exceed 12.5% ​​of the option premium.
Forced-liquidation
Perpetual Swap trading forced-liquidation fee is calculated according to the taker fee of user's current tier.
24h Withdrawal Limit
24hr withdrawal limit: The limit of withdrawing all your crypto in the account for the day in BTC equivalent. You may contact our customer service manager if you wish to increase the limit.
Example: A Lv1 user has a withdrawal limit of 300 BTC equivalent, after withdrawing 250 BTC, 25 BTC worth of OMG and 15 BTC worth of XUC, the user will have a withdrawal limit balance of 10 BTC. Thus, withdrawing 20 BTC worth of XRP must wait until the next day, or he will have to contact customer service to request for increasing the limit.
The 24hr withdrawal limit differs based on the user's KYC (Level 1 ≤100 BTC, Level 2 ≤300 BTC).