OKX (www.okex.com), the world's largest cryptocurrency spot and derivatives exchange, announced the launch of its ETH/USD options today. To minimize the risk of clawback, OKX has already donated 1,000 ETH to the ETH/USD Options insurance fund. In addition, OKX EOS/USD options market will open on Jun 18, leading the innovation of the industry.
All along, OKX is known for derivatives trading and has been leading the industry in terms of the trading volume. In addition to offering major crypto futures and perpetual swaps (BTC, ETH, etc.), OKX has also launched BTC/USD options. According to skew data, OKX BTC/USD options has come out in front with an average daily transaction volume of more than $10 million. The launch of the ETH/USD options and the upcoming EOS/USD options will further enrich the OKX derivatives portfolio.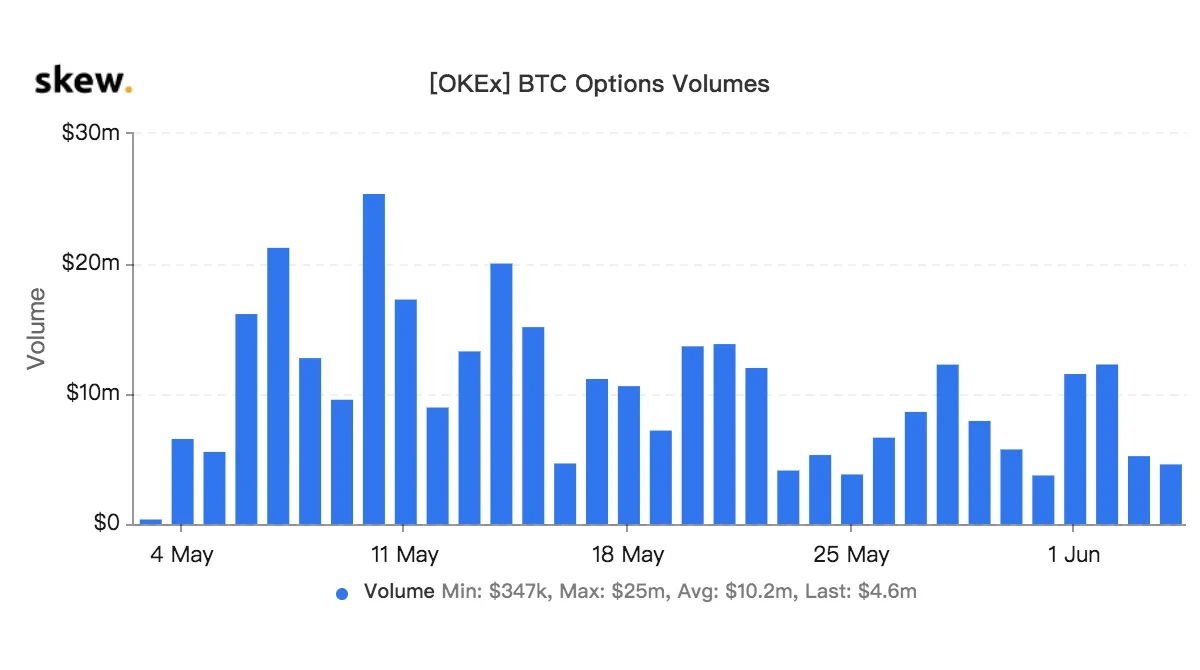 "The launch of the ETH/USD options provides our users with more trading tools to fulfill their needs of executing different trading strategies. Based on the success of the OKX BTC/USD options, we are confident to bring users a better options trading experience," said Jay Hao, CEO of OKX. "OKX will never stop innovating our products and provide users with one-stop trading services. For example, EOS/USD options will open soon on OKX. Stay tuned!"
ETH/USD options — a low-cost way to hedge risk
Options are financial instruments that offer buyers the opportunity to buy or sell —depending on the type of contract they hold — the underlying asset, which help traders to hedge risk and maximize profits. Different from futures, holders don't have to buy or sell the asset if they choose not to.
Adopting a sophisticated risk management system, including Mark Price, Daily Settlement, and Short Qualification, OKX ETH/USD options offer users a low-cost way to hedge the risk from spot trading.
For example, when the price of ETH goes down, spot traders can only choose to hold or close their positions to cut losses. With ETH options, traders can choose to buy put options and profit from falling prices to offset losses in the spot market while holding ETH for possible future gains.
The mark prices are determined by OKX using the Black model on a real-time basis. The final settlement price will be generated by a time-weighted average of the underlying price over a period of time before the option expires.
Derivatives are the bridge between cryptocurrency and traditional finance
In modern finance, derivatives play an irreplaceable role in hedging risks and maximizing profit. As parts of the financial infrastructure, a variety of derivatives are able to attract institutions and professional traders to pay attention to cryptocurrency. From a macro perspective, the strength from traditional finance is the indispensable condition for cryptocurrency to further develop towards mass adoption.
In terms of crypto derivatives trading, OKX has been in a leading position. According to skew data, OKX has surpassed Bitmex and became the largest BTC futures exchange by open interest. After the launch of ETH options, it is expected to further improve OKX's options portfolio, further confirming its position as the leading crypto exchange in derivatives.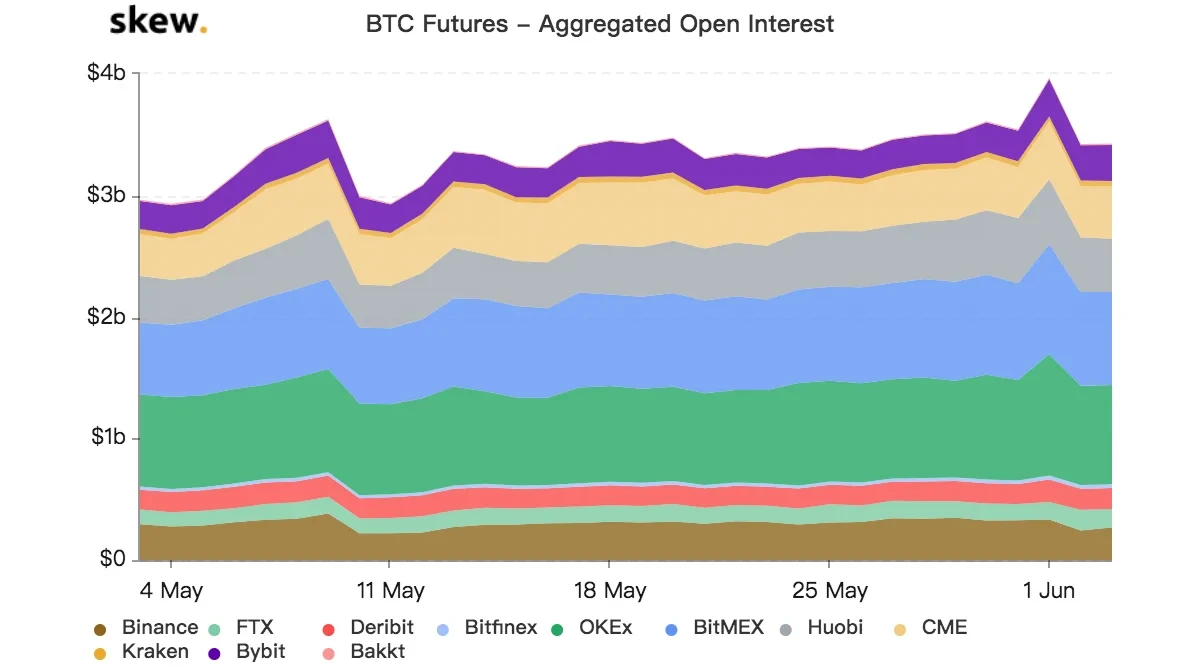 END
---
About OKX
The world's largest and most diverse cryptocurrency marketplace, OKX is where global crypto traders, miners, and institutional investors come to manage crypto assets, enhance investment opportunities, and hedge risks. We provide spot and derivatives trading, including futures, perpetual swap, and options, of major cryptocurrencies, offering investors great flexibility in formulating their strategies to maximize gains and mitigate risks.
Media contact:
Vivien Choi
Email: [email protected]
Telegram: @vivienchoi