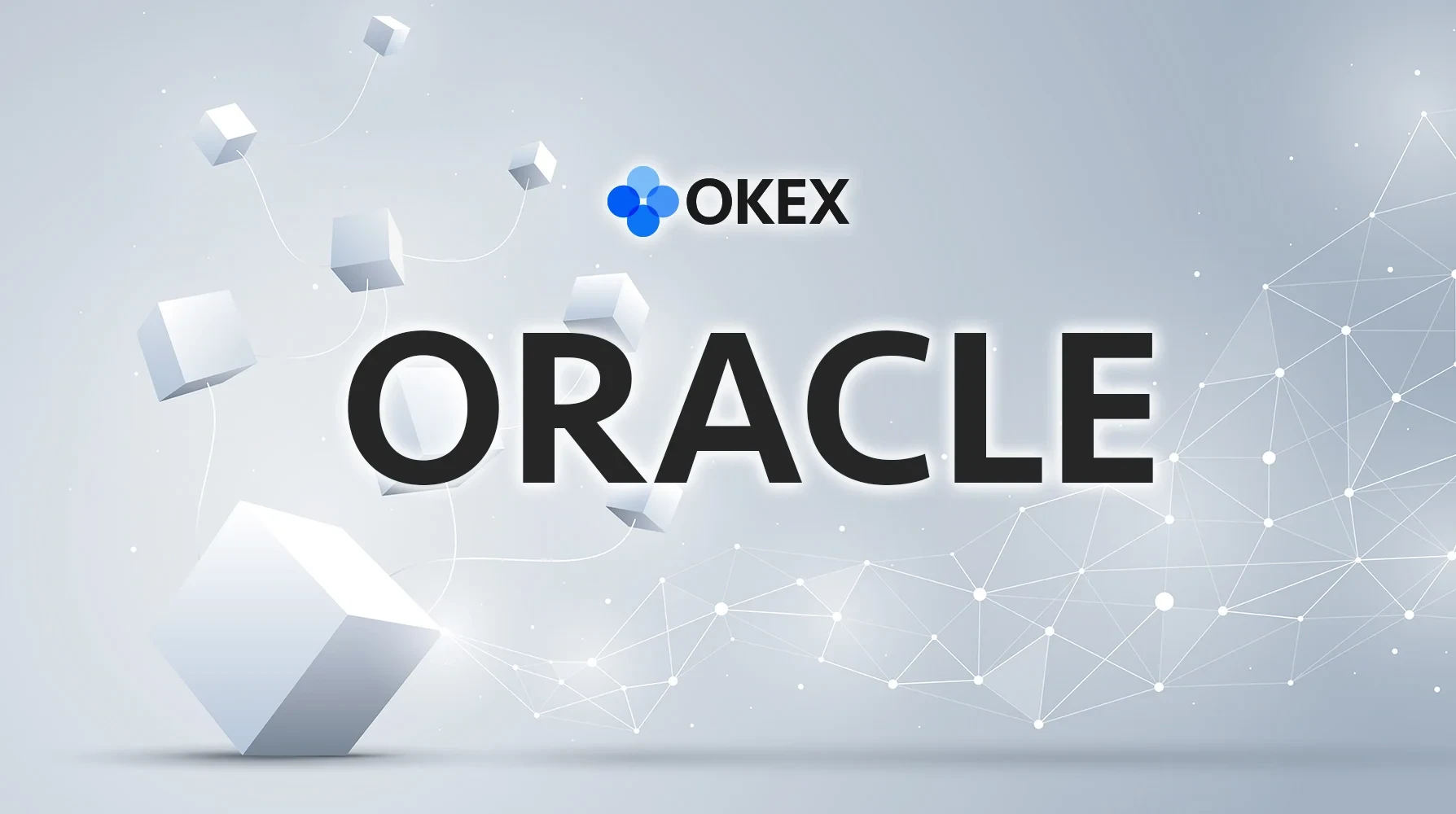 Malta, Aug. 12, 2020 — OKX (www.okex.com), a world-leading cryptocurrency spot and derivatives exchange, is further fostering the growth of the DeFi space through OKX Oracle, its secure signed price feed that can be used by decentralized finance projects to gain access to reliable on-chain prices. As a highly liquid global exchange, OKX Oracle presents developers with dependable signed price data from a trustworthy source.
Accurate price data is vital to the growth of decentralized finance as, without it, malicious actors can publish erroneous information on-chain and exploit systemic vulnerabilities in DeFi protocols. Through the launch of OKX Oracle, OKX aims to help contribute to the creation of a safer environment for all participants in the ecosystem.
OKX Oracle is an API that is available to anyone, not only OKX customers. The price feed is signed by the OKX exchange, and the private key is kept secure in its robust infrastructure. Anyone can verify the source of the data on-chain by using the OKX Oracle public key.
"Having access to a trustworthy price feed signed by OKX gives DeFi projects and users the peace of mind that the data they are using is 100% accurate. Not only does this help to build reliable foundations to support DeFi further, but it also helps to ensure the security of users' assets and the longevity of the protocols they're using," commented OKX CEO Jay Hao.
Supporting major DeFi protocol Compound
Most DeFi protocols rely on price feeds that, despite having safeguards hard-coded in, still represent a single point of failure and a potential threat to DeFi as it expands. In an attempt to remove this vulnerability, leading DeFi protocol Compound Finance, which allows users to earn interest on their crypto assets and take out tokenized loans, recognized a need for a reliable price feed ecosystem to allow participants to operate without reliance on any one project.
Through its Open Price Feed (OPF) System, any interested party can sign key-value pairs, such as price feeds, using an SDK and post them to the blockchain. OKX Oracle follows OPF standards to provide Compound and other DeFi protocols with an additional reliable feed for on-chain price data that can be decoded and signed by anyone. According to Jay Hao:
"At OKX, we are firm believers in DeFi and are convinced that it will lead to the next wave of valuable (blockchain-based) applications that will ultimately help onboard the next wave of crypto adopters. It is an honor to be able to support one of the leading protocols in the space through OKX Oracle, and we hope that Compound's efforts to remove this single point of failure for many projects will mark a key milestone for DeFi development."
OKX is invested in the growth of DeFi
OKX has been at the forefront of developments in the DeFi industry, an area that has grown exponentially in the last 12 months, and now boasts some $4.6 billion of locked value in its protocols. In addition to OKX Oracle, the innovative exchange is committed to supporting the most high-quality and high-potential projects in the space by recently listing many popular DeFi governance tokens, including Compound (COMP), Aave (LEND), DMM: Governance (DMG) and Synthetic Network Token (SNX).
OKX also became one of the first validators on Ethereum's Topaz testnet for ETH 2.0 with its mining pool, OKPool, and launched its C2C Lending feature earlier this year, which allows users to borrow funds using BTC, ETH or OKB as collateral — and with some of the lowest rates in the industry. OKX is also developing OKChain, a decentralized public chain that OKX envisions will further grow the burgeoning DeFi industry, allowing for large-scale commercial DApps to be built on top of it.
To learn more about how blockchain oracles work, please visit: https://bit.ly/2XWnRFD
END
About OKX
A world-leading cryptocurrency spot and derivatives exchange, OKX offers the most diverse marketplace where global crypto traders, miners and institutional investors come to manage crypto assets, enhance investment opportunities and hedge risks. We provide spot and derivatives trading — including futures, perpetual swap and options — of major cryptocurrencies, offering investors flexibility in formulating their strategies to maximize gains and mitigate risks.
Media contact
Vivien Choi
Email: [email protected]
Telegram: @vivienchoi
Follow OKX
Twitter: https://twitter.com/OKX
Facebook: https://www.facebook.com/okexofficial/
LinkedIn: https://www.linkedin.com/company/okex/
Medium: https://medium.com/@OKX
Telegram group (English): https://t.me/OKXOfficial_English
Telegram group (Russian): https://t.me/okexofficial_ru
---
Disclaimer: This material should not be taken as the basis for making investment decisions, nor be construed as a recommendation to engage in investment transactions. Trading digital assets involve significant risk and can result in the loss of your invested capital. You should ensure that you fully understand the risk involved and take into consideration your level of experience, investment objectives and seek independent financial advice if necessary.
---