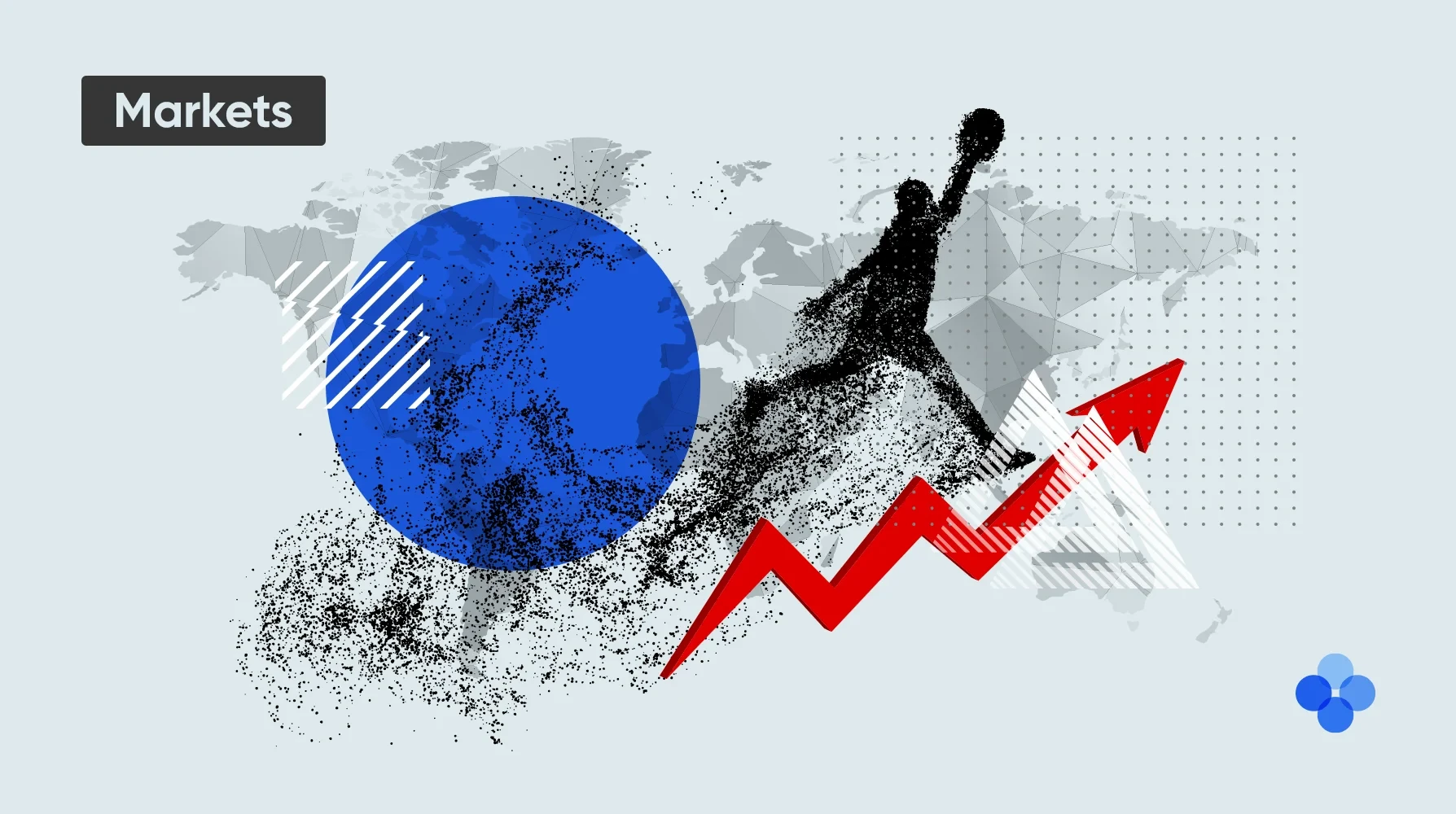 NBA Top Shot, an officially licensed blockchain application from the National Basketball Association, has recently exploded in popularity — with single-day volumes exceeding $1 million for approximately half a month. The collectibles platform has already surpassed the famous CryptoKitties in terms of total sales, and it ranks first in the crypto-collectibles sector, as per data from CryptoSlam. As of the time of this writing, NBA Top Shot has reached $43 million in sales, with roughly 20,000 buyers and 33,000 collectors. While the number of collectors is significantly lagging behind CryptoKitties' 92,000, its total value reflects participants' endorsement of this rising blockchain-based platform.
Compared to traditional sports cards, each item in NBA Top Shot contains a short video of a game moment, as opposed to a photo. Each moment is a nonfunglible token, or NFT, which contains its unique identifying information and a blockchain-based guarantee of authenticity. The digital card also contains a wealth of information — such as the game the moment came from, the importance of the moment in the player's career, the player's stats for the game and season averages. 
All moments are divided into three categories — Common, Rare and Legendary — and prices are determined by a player's fame, a card's rarity and its serial number. Collectors can purchase their favorite moments by grabbing packs on Mondays and Thursdays, or directly from the platform's marketplace.
Evaluating the market for NBA Top Shot
On Jan. 23, a LeBron James moment was sold on NBA Top Shot for $71,455. Just two days later, that record was smashed by a Zion Williamson moment selling for $100,000. In the last seven days, as of the time of this writing, we have seen over 15,500 wallet addresses participating in purchases, with a total transaction value of $18.5 million. These numbers also indicate that this blockchain-based platform is very popular and has strong liquidity. 
The platform currently supports payment via credit card or cryptocurrency. Currently, supported cryptocurrencies include BTC, ETH, DAI and USDC. 
According to a report published by Forbes in September 2018, the eBay sports memorabilia market in the United States alone reached $4.7 billion at that time. Considering the fast growth of this market over the past two years, the sports-card market is now upward of $10 billion — per our assessment. Because the National Basketball Association has a global fanbase, NBA Top Shot's potential for success is clear. 
Evolving the NBA collectibles game
In the traditional market, physical cards that receive high ratings from professional organizations are significantly more valuable. Collectors pay a lot of attention to communicating and shipping cards — which bears certain risks — to be rated by the likes of Beckett and others before putting them on the secondary market. Moreover, the natural aging of the physical cards also affects their value.
Digital collectibles, such as the MyTEAM cards in the NBA 2K series of video games, also have flaws — namely, the cards obtained in older seasons will lose value when the new season begins. Worse yet, when old game servers are discontinued, those collectibles become worthless — which is one reason why NBA 2K players believe the series should transition to a unified games-as-a-service model.
Is NBA Top Shot the killer app for NFTs?
NBA Top Shot and CryptoKitties come from the same development team, Dapper Labs. The development of the former is in partnership with the NBA Players Association. Investors who backed this project include NBA stars such as former Philadelphia 76ers and Golden State Warriors player Andre Iguodala and Brooklyn Nets player (and noted cryptocurrency proponent) Spencer Dinwiddie.
NBA Top Shot is built on a blockchain protocol called Flow, which is designed from the ground up for mainstream adoption. Flow Token (FLOW) is the native asset for the Flow layer-one blockchain and is required for staking and participation on the platform for purposes of earning transaction fees and rewards.
The Flow team developed a cryptographic technique to address the Verifier's Dilemma, known as Specialized Proofs of Confidential Knowledge, or SPoCKs. The technology enables high transaction throughput and better fits the needs of decentralized gaming applications. Unlike the requirements for storage and ratings of physical sports cards, the almost nonexistent storage costs of NFTs makes it easier for sports fans to participate. Generally speaking, an NFT can be bought, sold and exchanged over the internet without a middleman.
Additionally, because of an ongoing global pandemic, many physical collectors will not go to stores or trade shows to trade cards. In this situation, the advantages of NFTs are more obvious. In NBA Top Shot, moments can be traded instantly and without shipping costs. The buyer also does not need to worry about the authenticity of the collectibles.
However, on the other hand, NBA Top Shot is officially licensed by the National Basketball Association. If the NBA cancels the authorization or games are paused, it could pose a huge challenge to this emerging blockchain game.
FLOW coins are also sought after
From the early performance of the Flow coin, it is clear that the market is very bullish on the protocol. Back in October 2020, the protocol raised $9.5 million by selling 25 million FLOW coins at $0.38 each. Combined with the funds raised in the first round at $0.10 per FLOW, the protocol raised approximately $18 million from more than 12,000 participants in more than 100 countries. 
FLOW was first listed on Kraken on Jan. 27, where only staking rewards are tradable at this stage. The coin is currently trading around $11.30, which gives its first-round investors a return of over 100x.
As the volume of NBA Top Shot soars, we can see that consumer behavior is rapidly changing. As a mainstream-friendly blockchain game, NBA Top Shot will certainly make more users familiar with NFTs. Dapper Labs is also working with the Ultimate Fighting Championship, or UFC — which has a rapidly growing fanbase — on a similar partnership to create an NFT collection of UFC-branded products.
Combined with recent endorsements from Dallas Mavericks owner Mark Cuban, it is safe to say that the development of mainstream-friendly blockchain-based collectibles platforms will continue to push the market for NFTs higher.
---
OKX Insights presents market analyses, in-depth features, original research & curated news from crypto professionals.