OKX is at the very bleeding edge of crypto. As part of our mission to advance the financial revolution kickstarted by Bitcoin, we routinely add new cryptocurrency listings to the platform, enabling users to invest in and also trade the hottest assets from every corner of the industry.
OKX's listings department scours the digital currency industry for new cryptocurrencies. Consequently, we're often among the first major platforms to support smaller cryptos that capture the market's attention. As well as the latest Layer-1 crypto assets, OKX regularly lists utility and governance tokens from the DeFi, GameFi, metaverse, move-to-earn and memecoin niches.
OKX's new cryptocurrency listings go live pretty much as soon as we announce them. Signing up for an account gives immediate access to the latest crypto assets and we all know how lucrative being early to an investment or trade can be.
Read on to discover the newest crypto assets available on OKX. Game on!
Discover the hottest new listings of 2022 at OKX
XANA — XETA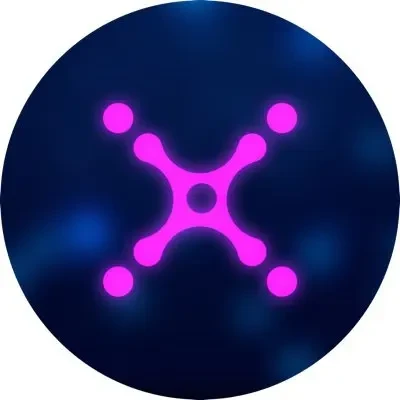 XETA is the native crypto asset of the Ethereum Virtual Machine-based sidechain and DApp platform XANA. As an Ethereum sidechain, it benefits from unparalleled interoperability while remaining fast with low transaction fees. Already two years in development and counting, XANA is optimized to support various applications focused on building out metaverse experiences and is natively compatible with major existing blockchain networks and many popular wallet applications.
XETA serves as the ecosystem's primary token and has a deflationary monetary policy. Various activities within XANA contribute toward this, including buy-backs, and mechanisms to burn XETA used as a medium of exchange for NFT sales and within governance votes. Holders can also stake XETA for various perks, including coins distributed from those repurchased from the market and Rare Lands NFTs.
The XANA Metaverse app has many features you'd expect to see in shared virtual spaces — land, avatars, games and more — many of which are powered by NFT technology. XANA also counts some impressive names among its partners, including the Olympics, Tokyo City, Fuji Group and notable anime brands.
AMAZY — AZY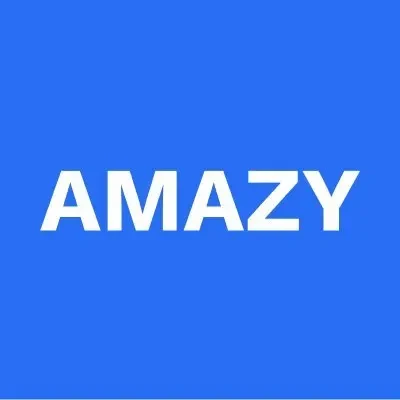 AMAZY is a move-to-earn application deployed on BNB Chain. Users equip a pair of NFT sneakers and head out to earn the platform's utility token, AMT, for walking, running or jogging. Like other blockchain-powered fitness applications, AMAZY features a two-token system. In addition to the unlimited-supply AMT, AZY serves as the app's governance token. AZY has a fixed supply of 1 billion tokens and joins OKX's other new crypto listings.
To avoid AMT tokens flooding the market and ensure they maintain value, AMAZY incentivizes users to burn them. Actions that require token burns revolve around NFT sneakers and include servicing, unlocking new models and customization. While new users can buy sneakers to play the game, they can also rent them, creating additional monetization possibilities.
AMAZY already has some impressive celebrity partners, including Baseball Hall of Famer Ken Griffey Jr., Grammy award-winning songwriter Dallas Austin and professional BMX rider Ryan Taylor. The project is also partnered with various influencers from Instagram, YouTube and other popular social media platforms.
Tether Gold and Euro Tether — XAUT and EURT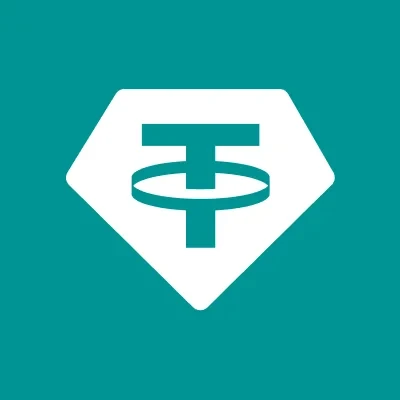 Following Tether's support of its family of stablecoins on the OKC blockchain, OKX has added EURT and XAUT to our new crypto listings.
EURT, also known as Euro Tether, is Tether's fully collateralized, euro-pegged stablecoin. Every EURT in circulation is backed by one euro or its equivalent value. Tether, the company, holds enough reserves for each EURT to be redeemed in full. As EURT tokens are redeemed, Tether burns its outstanding supply. Similarly, the company can issue additional tokens as it adds to its reserve holdings. This redemption and issuance mechanism ensures that each stablecoin in the Tether family trades much closer to its peg than undercollateralized stablecoins, which carry far greater risk.
In addition to OKC, EURT is available on multiple blockchains, including Ethereum and the Omni chain. However, initially, OKX will support only Ethereum-based EURT, with plans to add other networks soon.
Meanwhile, XAUT, or Tether Gold, is the company's gold-pegged asset, backed one-to-one with physical gold. Like EURT, XAUT is available on several popular blockchains but launches on OKX on the Ethereum network. The stablecoin also uses the same redemption and issuance mechanism to ensure the peg holds even during periods of extreme market stress.
Galatasary Fan Token — GALFT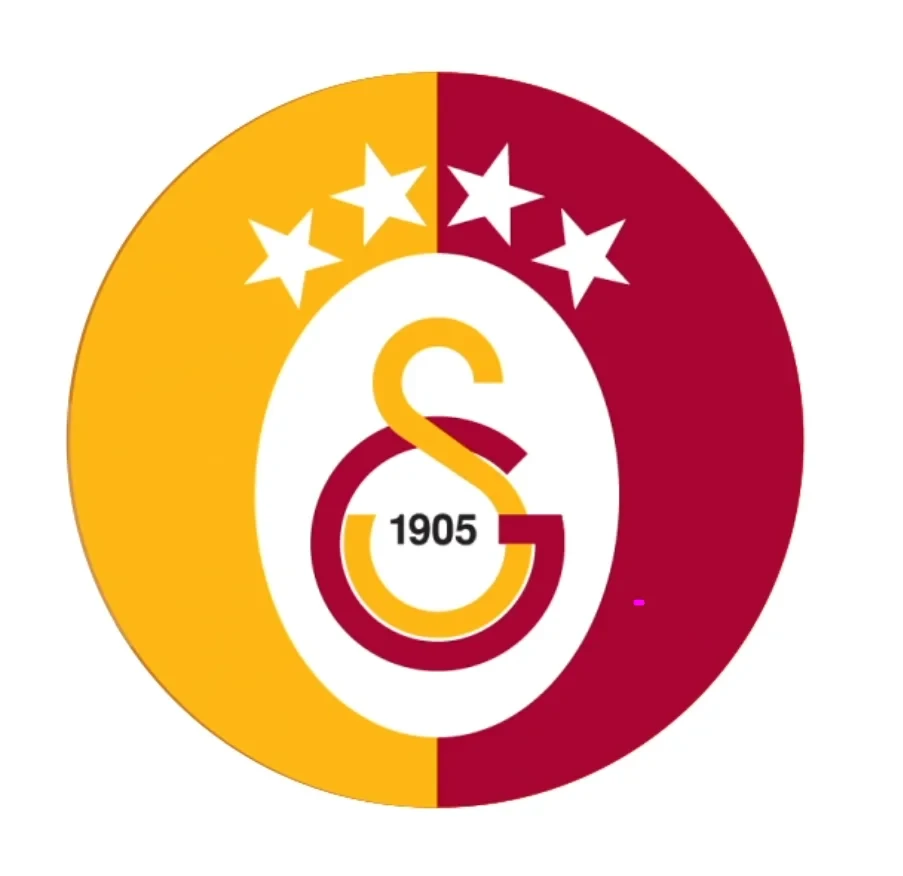 OKX has updated its Galatasary Fan Token listing following its recent migration from GAL to GALFT. As well as updating the ticker symbol on the exchange, we've distributed GALFT to all users holding GAL on OKX. The token still operates on the Chiliz blockchain, and its functionalities remain unchanged.
GALFT is the fan token of the legendary Turkish football club, Galatasaray S.K. It's part of the Socios.com platform, which seeks to empower fans via blockchain technology and token voting.
GALFT holders can benefit from various perks relating to the celebrated team, including participation in the club's decision-making process. Previously, fan token holders have selected the team's warmup song, a legendary match to play on GS TV, the stadium's changing room door designs, the goal keeper's gloves and more.
MoveZ — MOVEZ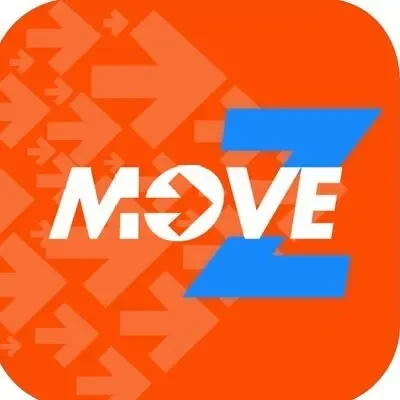 The latest move-to-earn token to hit OKX's new crypto listings is the aptly named MOVEZ — the governance token of the BSC-based fitness finance application MoveZ. Like its peers, MoveZ seeks to incentivize healthy living by financially rewarding users who work out.
Getting started with MoveZ requires an NFT. To ensure accessibility, those behind the app have added a few different means of acquiring one. Firstly, users can buy NFTs on the in-app marketplace. For those with less disposable income available, the platform also supports lending and fractionalized NFTs, along with group ownership.
The MoveZ app has two tokens. The first is BURNZ, an in-app token that users receive when exercising. BURNZ serves as a medium of exchange on the app's native NFT marketplace and provides access to tournaments and events. Each activity burns the token, permanently removing it from the circulating supply.
The second token, and the one appearing among OKX's new crypto listings, is MOVEZ. MOVEZ is the MoveZ app's governance token and is deflationary by design.
Like other move-to-earn apps, MoveZ has a strong social focus. So-called "boost zones" incentivize exercise in groups, as do local challenges, and national and global leaderboards.
Nano — XNO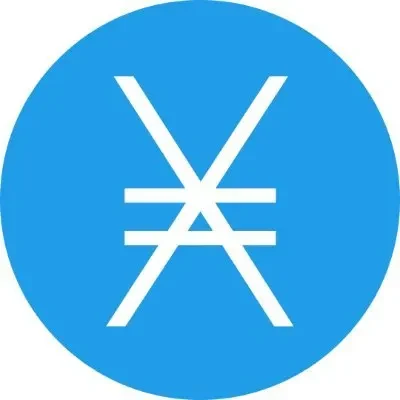 Nano is a decentralized digital payments protocol that aims to provide lightning-fast transactions with zero fees and near-zero environmental impact. The network's native currency was originally also called NANO but has since been renamed XNO.
Already among our extensive crypto listings before the recent migration, we've updated our listing to reflect the new name. Users holding NANO on OKX have been credited XNO at a 1:1 ratio, and spot trading is live against USDT and USDC.
The Nano network achieves rapid, free transactions with a novel consensus mechanism called Open Representative Voting. This removes the need to reward participants, enabling the network to operate without transaction fees. The team claims that supporting an instant, feeless and permissionless monetary network should adequately incentivize participation.
Saitama — SAITAMA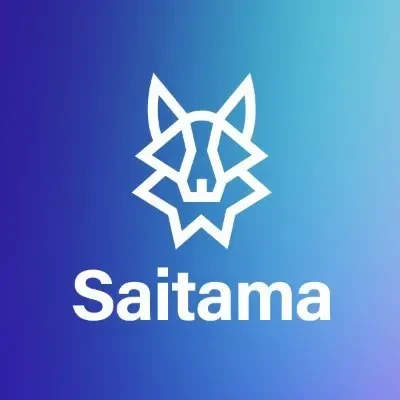 Another sort of new crypto listing at OKX is SAITAMA. The team behind the Ethereum-based SAITAMA recently announced Saitama V2 in an effort to increase the project's control of liquidity and funding via a multi-signature wallet. The migration also allows the team to deploy updates, which was previously impossible because the original contract deployer had renounced control. Other updates include a built-in liquidity and project funding tax on transactions, changes to the SAITAMA token burn mechanism and simplifying the contract for centralized exchanges to list the token.
Initially well and truly in the memecoin category, the migration to a new contract is also an effort to rebrand the project as a utility token. Consistent with this goal, the team has dropped "Inu" — a popular hallmark of dog-themed meme coins — from the name and slashed SAITAMA's maximum supply from 100 quadrillion to 100 billion.
With its V2 release, SAITAMA aims to become a financial education platform and advance decentralized finance's adoption. Further details will be released in the project's revamped white paper, which will be published later this year.
OKX has already distributed SAITAMA to those eligible at a ratio of 1,000,000 to 1. While it might seem that users' SAITAMA holdings have been reduced, the total supply has been reduced by the same ratio. Therefore, holders will still have the same percentage of total and current circulating supplies.
Optimism — OP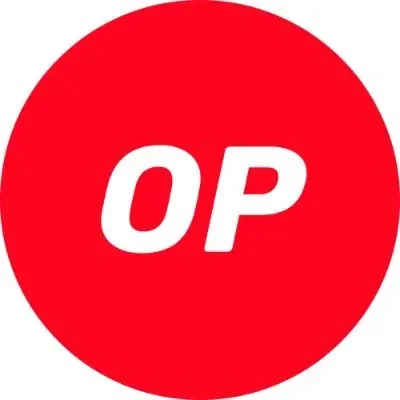 Coinciding with the first of several Optimism airdrops, OKX has added the Ethereum scaling solution's governance token to its new crypto listings. Additionally, we've added support for deposits and withdrawals from the Layer-2 network, to help users save on Ethereum gas fees.
Optimism is the best-known example of an "Optimistic Rollup" — a family of protocols aiming to reduce congestion on the leading Layer-1 blockchain. Optimistic Rollups like Optimism bundle transactions together and post them as a group to the base-layer network. By committing transactions in a bundle, Optimistic Rollups reduce the number of transactions requiring processing and, thus, reduce overall costs.
The team behind Optimism announced the OP airdrop in April 2022. Eligibility for the Optimism airdrop was determined by historic users' interactions with the scaling solution before June 2021. To receive the lowest tier of the airdrop, recipients needed to transact on Optimism before the snapshot. Higher tiers received more OP tokens for various actions, including those participating in DAO governance votes on Ethereum or donating to Gitcoin.
As part of the shift toward decentralized governance, the Optimism team is transitioning into the Optimism Collective, which will be stewarded by the newly created Optimism Foundation. The project is also taking a novel approach to community governance. Rather than following a standard, single-tier governance model, the Optimism Collective will be steered by two "houses" — the Token House and the Citizens' House. You can learn more about the collective's plans and governance structure in the OP airdrop official announcement.
The recent airdrop is the first of several planned Optimism airdrops. To be eligible for future OP airdrops, you should start transacting on the Optimism network as soon as possible. To make it easier — and to save on Ethereum gas fees — OKX recently added support for deposits via the Layer-2 scaling network.
LUNA airdrop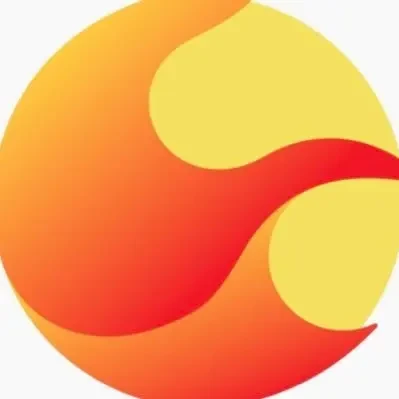 OKX is pleased to support the LUNA airdrop following the Terra network's emergency hard fork, which launched Terra 2.0. In case you somehow missed it, Terra's native algorithmic stablecoin, UST, recently death spiraled from its $1 peg, sending LUNA crashing to fractions of a cent in just a matter of days.
As part of the plan to save the troubled network, the community voted to fork Terra, drop UST entirely, and airdrop LUNA on Terra 2.0 to those holding the cryptocurrency before the crash and those who held LUNA and UST after the crash. The new listing for the airdropped LUNA takes the ticker LUNA at OKX.
In order to support the LUNA airdrop, we've renamed our old LUNA listing to LUNC — or LUNA Classic. Meanwhile, UST takes the ticker USTC.
OKX users holding LUNA on the platform before May 7 will receive the same number of LUNA they held, divided by the product of the total held by all OKX users at the May 7 snapshot and the total number of airdropped tokens OKX receives.
LUNA airdropped to those holding LUNA on OKX after May 7 but before May 26 will use the same formula, only with a later snapshot taken on May 26. Users holding UST after the May 26 snapshot will receive the number of UST they held divided by the product of the total UST held by all users at the snapshot and the number of UST OKX received.
You can read more about the specifics of the LUNA airdrop in our support center announcement.
FAME MMA — FAME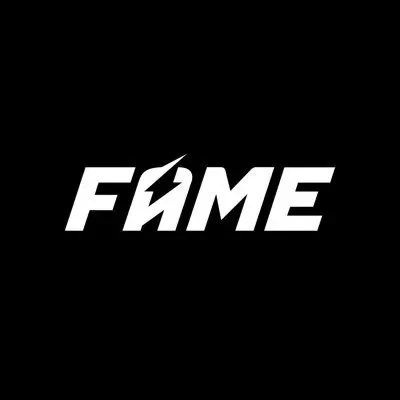 FAME MMA is Europe's largest combat sports federation focusing on pitting celebrities and influencers against one another. The organization integrated crypto payments using the FAME token for various live and upcoming features, including play-to-earn games, merchandise, pay-per-view live coverage and also an official NFT collection. FAME is deployed on the BSC blockchain, and you can grab the token here at OKX today!
Step App — FITFI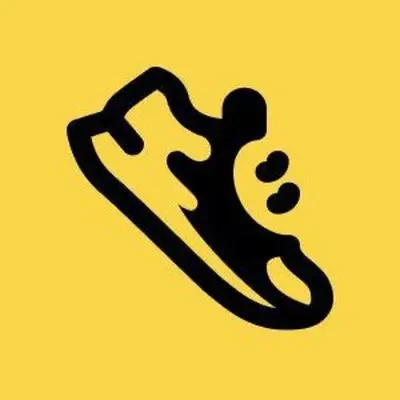 A part of the move-to-earn revolution, Step App aims to incentivize exercise. Meanwhile, the Step Protocol SDK enables developers to seamlessly integrate fitness-finance mechanics into their own builds. Step App is live on the Avalanche blockchain, and its native token is FITFI.
The app monitors users' workout performances via a smart device and distributes FITFI tokens for completing various goals. The more you run, the more FITFI you earn, benefiting your health and wallet!
Taki — TAKI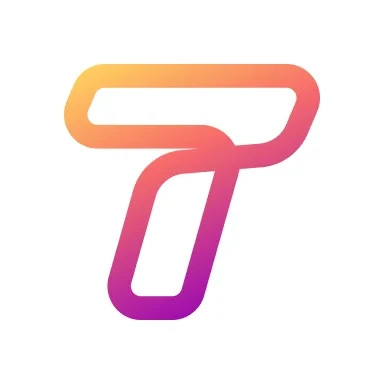 Taki is a Web3 social network with built-in incentives powered by its native TAKI token. Users earn TAKI for posting content and interacting with each other. Taki — the application — also enables users to create their own social tokens to help popular content creators monetize their work. Taki and its associated tokens are deployed on the Solana network.
Element Black — ELT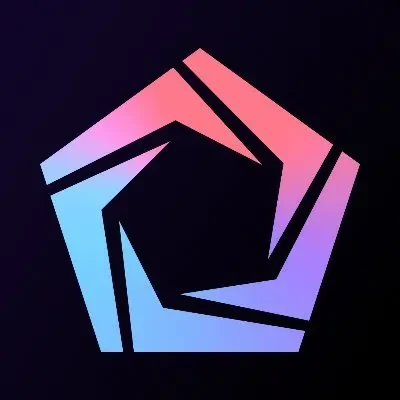 Element Black is a create-to-earn SocialFi platform launched exclusively on OKX Jumpstart and backed by the rapper Akon. The platform's native ERC-20 token is ELT, and it serves as the ecosystem's medium of exchange and governance token. Holders who use Element Black's products also automatically receive ELT rewards for every eight hours spent interacting with apps.
The project leverages NFT technology to empower creators across its various products, focusing on collaboration and co-ownership. Products already live or in the works include the GameFi-focused Game Center, an NFT marketplace, and art and music NFT creator studios.
Nym — NYM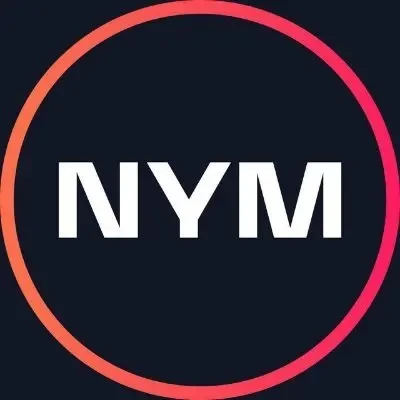 Nym is a privacy infrastructure project striving to limit surveillance online. Node operators collectively form the mixnet, which encrypts internet traffic at the network level and provides greater privacy than TOR or VPNs. Users sending data packets over the mixnet incentivize Nym node operators with a small fee paid in the network's native currency, NYM.
STEPN — GMT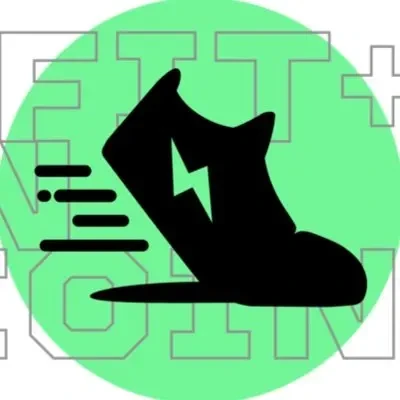 Move-to-earn applications are trending among new cryptocurrencies, and STEPN is one of the niche's flagship offerings. The app rewards users for running, jogging and walking with its GST token. To get started, users must buy or rent a pair of NFT sneakers. Each sneaker has different attributes that influence the rewards received. For example, one sneaker might have an optimum speed that makes it best suited for walking. Meanwhile, another might be better for runners.
STEPN is live on the Solana blockchain and has two native tokens. GST is the in-app token that powers many of the move-to-earn functions. Meanwhile, GMT is the project's governance token and powers its community decision-making process.
BORA Ecosystem — BORA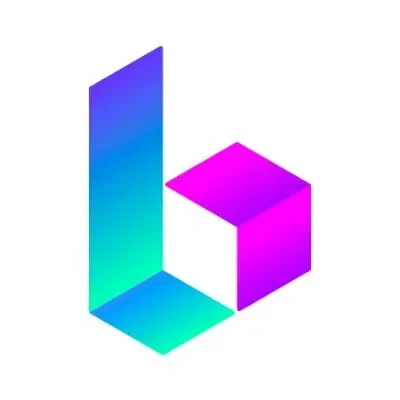 The BORA Ecosystem is a decentralized GameFi platform that recently transitioned from a private blockchain to a public blockchain infrastructure. The team behind BORA relaunched the project as BORA 2.0 on its own chain linked to the Klaytn network. The BORA token and its bridged version, tBORA, power governance functions, the network's consensus mechanism and are also used as a medium of exchange within the ecosystem.
The BORA Portal is the gateway to the decentralized applications deployed on the BORA Chain. Applications already live include an NFT marketplace, the COMPETZ GameFi platform and the play-to-earn golf simulator Birdie Shot.
PayProtocol — PCI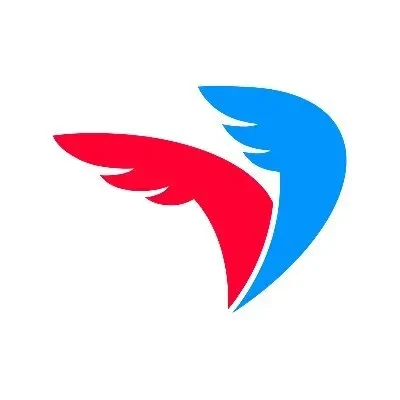 PayProtocol is a multi-crypto payments service developed by the mobile payments company Danal. In addition to its native currency, PCI, it supports various crypto assets, including BTC and ETH. Paycoin application users can pay at an impressive number of real-world locations. Additionally, PayProtocol aims to expand its coverage by providing APIs and SDKs for simple e-commerce and retail point of sale integrations.
Blockchain Brawlers — BRWL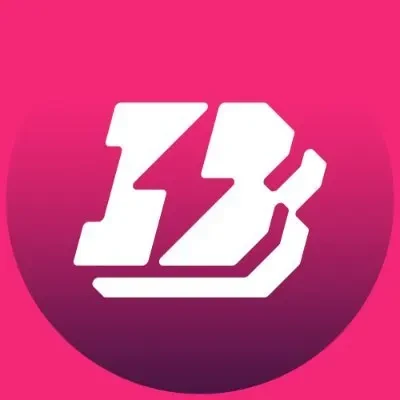 Get ready to rumble with Blockchain Brawlers, a play-to-earn wrestling game deployed on the WAX, Ethereum and BSC blockchains. The wrestlers — or Brawlers — and also the rings they fight in are NFTs, with their earning potential determined by their rarities.
BRWL is the game's native token, and it powers Block Brawlers' GameFi functions. As well as BRWL rewards, the toughest grapplers receive NFT powerups in the form of weapons and costumes.
Pitbull — PIT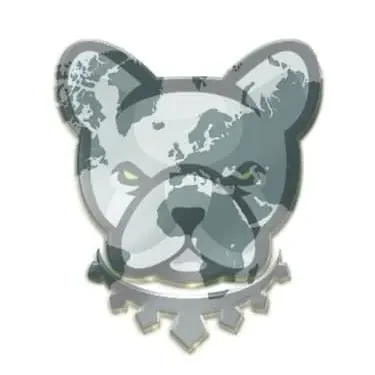 Pitbull is a community-owned memecoin ecosystem with various DeFi mechanics to reward PIT holders. PIT is a self-staking token deployed on the BSC blockchain that generates a yield for holders by automatically distributing 2% of every transaction back to the community.
The growing Pitbull ecosystem will eventually support Pitbull NFTs, a decentralized exchange, a merch store and various in-browser games. Additionally, the community is passionate about real-life dogs and demonstrates it with regular donations to canine charities.
USDC pairs
At OKX, we strive to give users maximum choice. In addition to the new cryptocurrency listings above, we've added loads of new USD Coin trading pairs for popular crypto assets trading in the spot market.
USDC is a fully collateralized stablecoin, meaning that $1 worth of cash or cash equivalents backs every USDC in circulation. Each USDC token can be fully redeemed for fiat currency, resulting in a much stronger peg than undercollateralized stablecoins.
We've been really busy lately adding support for USDC trading pairs, and with our new additions, we now support around 100 different USDC-denominated pairs. You'll find a complete list of them in the "Trade" section with pairs filtered for USDC.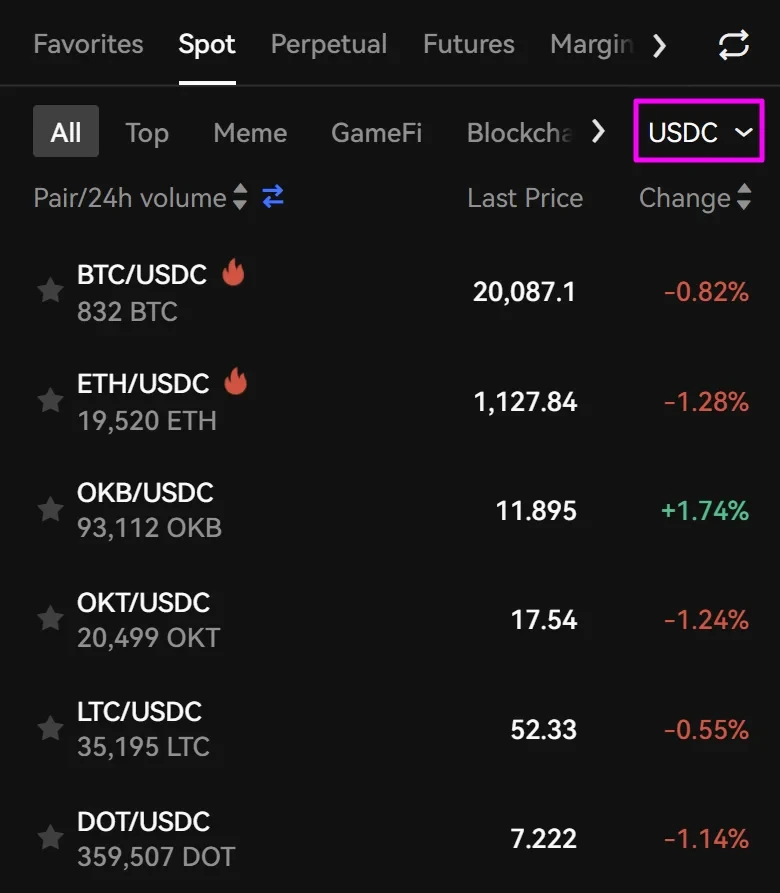 We'll be rolling out USDC trading pairs for even more crypto assets in the coming weeks and months. Keep your eyes peeled for announcements!
OKX: Bringing you the hottest new cryptocurrencies
New cryptocurrencies appear every day, and there are literally thousands of different digital assets out there. OKX strives to list quality cryptocurrencies, vetting them internally before adding them to our ecosystem. We currently support more than 200 digital assets from various niches — from native coins to Layer-1 blockchains to new cryptos at the industry's cutting edge — and we're constantly updating our offerings with new cryptocurrency listings.
---
Not already an OKX trader? Sign up and explore all our latest listings today!
Still not tried the OKX app? Download it today to unlock your crypto's potential on the move.