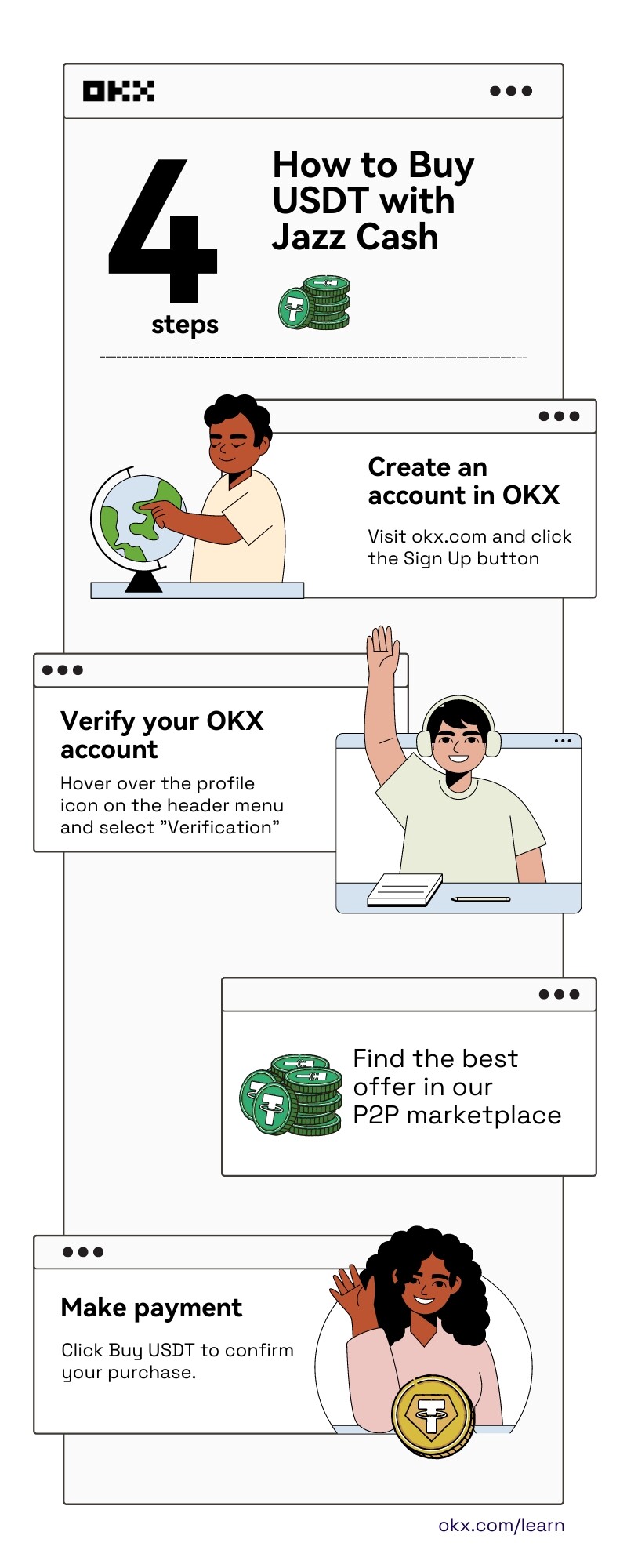 JazzCash is a mobile financial services company in Pakistan that offers its consumers a variety of services. It is a collaboration between Mobilink Microfinance Bank and Jazz, Pakistan's biggest mobile network operator. JazzCash was launched in 2012 and has since grown in popularity. Customers may use JazzCash to complete financial operations such as payments, money transfers, and acquiring mobile credit, all from their mobile devices.
A major advantage of using JazzCash is its accessibility. Customers can access it via over 145,000 JazzCash agents and over 12,000 JazzCash-enabled ATMs and branches nationwide. Furthermore, the platform's user-friendly design and multilingual support contribute to its accessibility and usability. JazzCash also has a dedicated customer support team to assist customers with any concerns or issues.
As of 2021, there were over 30 million registered users and more than 800,000 monthly transactions. These statistics demonstrate the platform's ability to meet regulatory requirements and the public's trust, making it a widely used mobile financial service in Pakistan.
Using JazzCash as a payment option on OKX P2P Trading is a quick and easy way to purchase USDT. The platform is dependable and safe, and it provides a simple and secure method for acquiring cryptocurrencies. Furthermore, OKX provides the Crypto Converter Calculator, which allows users to check current fiat to USDT exchange rates and vice versa.
Use JazzCash to get started with USDT today.
How To Buy USDT with JazzCash
OKX is a trustworthy platform to consider if you want to buy USDT. OKX provides a quick and straightforward approach to buy digital assets such as USDT. To do so using JazzCash as your chosen payment method, follow these steps:
Open an OKX account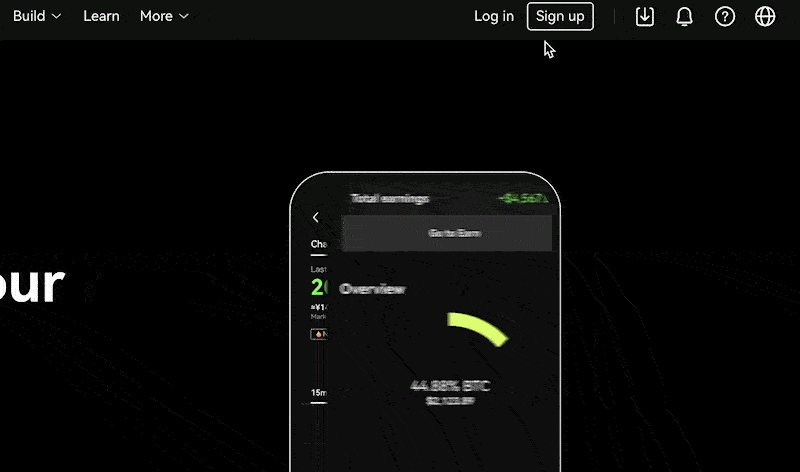 Click the Sign Up button located on the OKX website.
Register with either your email address or phone number.
Enter the 6-digit code that was provided to the option you choose. Note: Your verification code will expire in 30 minutes.
To complete account registration, create a secure password.
Activate your OKX account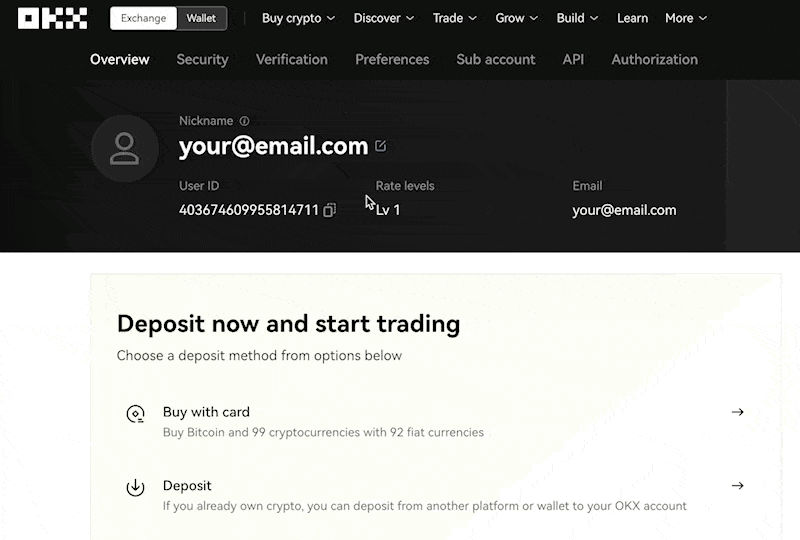 Hover over the profile icon on the header menu and select "Verification."
Enter the relevant fields, including your nationality, legal first, middle, and last name, ID type, and ID document number, to complete the Level 1 identity verification.
Take a photo of the front and back of your ID document and a selfie to complete the Level 2 identity verification. Important: All users must verify their identity before buying USDT and other popular digital assets. There are two levels of verification, and users must pass the Level 2 identity verification to buy and sell crypto on the OKX platform.
Find the best deals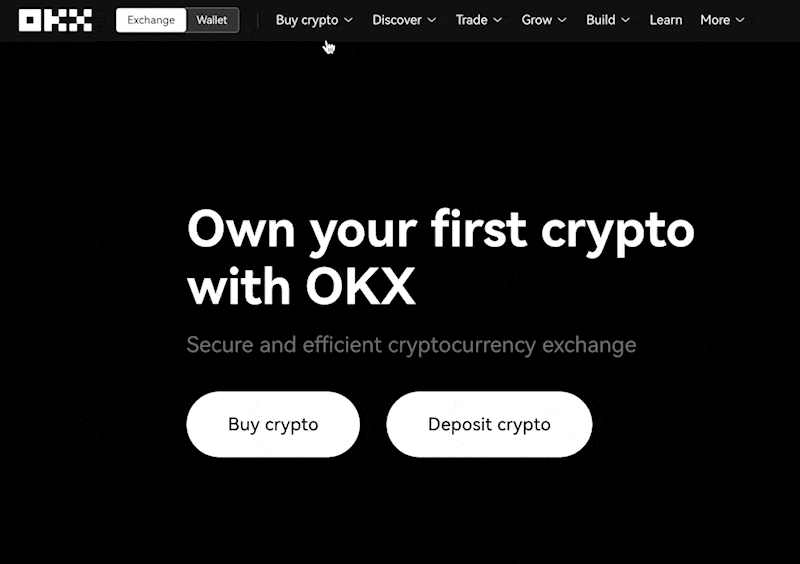 Ensure the Buy option is selected once in the OKX P2P Trading marketplace.
Select JazzCash, USDT, and your desired fiat type to generate all offered deals. Note: You can further filter the results by indicating your preferred fiat amount.
Select your best offer to start the deal.
Receive USDT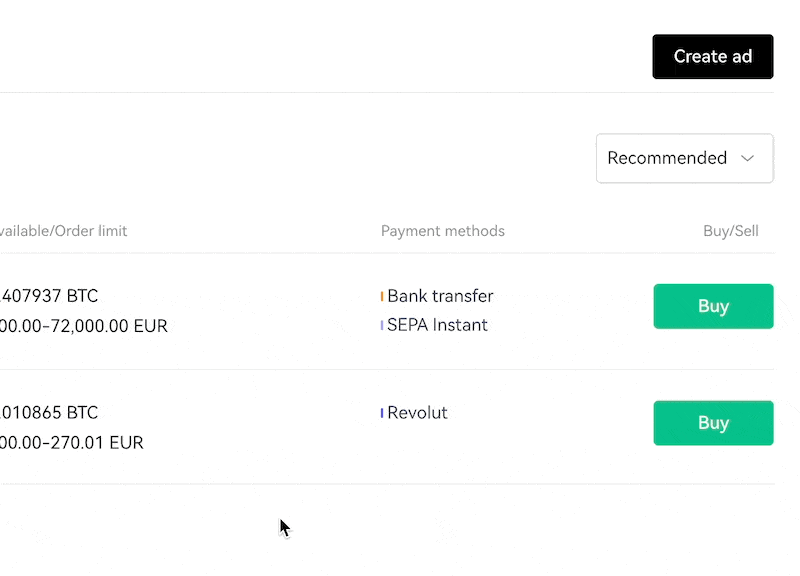 In the pop-up box, enter the appropriate amount of USDT and your selected payment method, making sure to select "JazzCash" in the "payment method" field.
Click Buy USDT to finish your purchase. Note: Your acquired USDT tokens will be put into your Funding Account as soon as the vendor confirms payment.
Why Buy Bitcoin on OKX?
Multi-layered security: OKX uses multi-layered security to keep your money and information safe from cybercriminals. Semi-offline storage, a multi-signature system, emergency backups, 2FA, anti-phishing codes, withdrawal passwords, and more are all part of our security stack.
World-class security: At OKX, the safety of your funds is of utmost importance. Besides establishing sophisticated security systems for our internal wallets, we also provide traders with tools and features that are among the best in the business.
Round-the-clock support: The OKX support center answers all frequently asked questions. Alternatively, you can use the chatbot to contact our dedicated live agents for assistance.
FAQs
Where Can I Find Out More About OKX P2P Trading for Buying and Selling USDT?
If you are new to P2P trading on OKX and want to learn more about the platform, please read the user guide and FAQ section, which cover the foundations of OKX P2P Trading. You may also browse the articles and tutorials on OKX Learn for more information about P2P trading and the various tools available on OKX.
What Are the Benefits of Purchasing USDT?
USDT is a stablecoin whose value is tied to that of the US Dollar, making it a reliable store of value. It is widely accepted by merchants and exchanges and provides the benefits and flexibility of a digital asset. In addition, USDT can be transferred faster and at a lower cost than traditional fiat money, making it an appealing choice for international transactions.
How Can I Tell Whether a Seller Is Reliable While Buying USDT Using JazzCash on OKX P2P Trading?
One method for determining whether a seller is trustworthy when purchasing USDT on OKX P2P Trading is to look at their ratings from prior transactions. You can find this information on the seller's profile. Before proceeding with the transaction, it is critical to thoroughly review all relevant details, including the payment method, the amount of USDT acquired, and the price.
Is There a Limit on the USDT I Buy Using JazzCash via OKX P2P Trading?
The quantity of USDT you can purchase with JazzCash on OKX P2P Trading is not fixed. On the other hand, the quantity of USDT that each seller is willing to sell in a given exchange might be limited. Furthermore, your payment service provider may limit the amount of money transmitted in a transaction. Therefore, always double-check both the seller's advertisement and the terms of your payment service provider to be sure.
Can I Earn Passively With My USDT Holdings on OKX?
OKX Earn provides several ways for users to earn high APYs on their USDT holdings, including savings, staking, dual investing, flash deals, fixed-income products, and more. In addition, through OKX Earn, users can tailor their strategy to their financial objectives and risk tolerance by picking their preferred term and risk type.