If you have traded over 5BTC in the last few days (details here), congratulations! You may start claiming your OKB red packet from today (Feb 15) to Feb 22. We will credit your OKB to your OKX account in 7 working days after the promotion ends.
Am I qualified to claim OKB red packet?
From Feb 10 (00:00:00) to Feb 14 (23:59:59) (Hong Kong Time, UTC+8), 2018: if you have traded over 5 BTC equivalent in OKX Token Trading, you can claim a complimentary red packet with a random amount of OKB between 10-1000 tokens from Feb 15 to 22, 2018.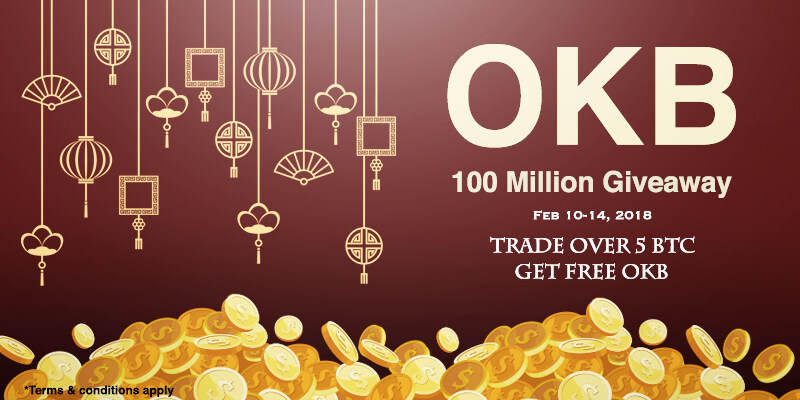 Where can I claim my OKB red packet?
Go to the red packet campaign page in the OKX app and tap the button below to claim your OKB.
Note that OKB is only redeemable through the OKX app. You may download it through Google Play Store or Apple App Store.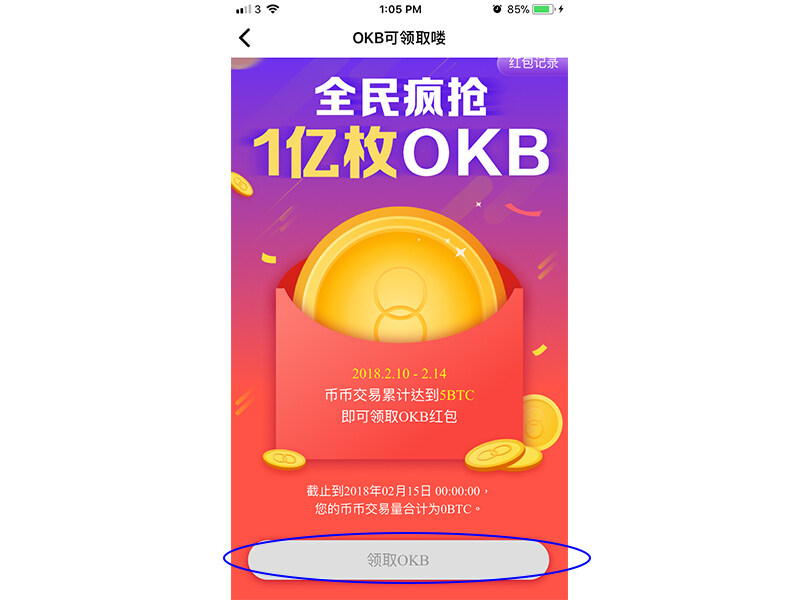 Share the Joy and Get Extra Red Packet!
Get extra OKB red packet by sharing on social media: after successful redemption, you will receive a notification from OKX app to ask you to share a link. If more than 10 of your friends have successfully used your link to get OKX red packet, you will receive an extra OKB red packet!
OKX red packet in the sharing link includes a random amount of tokens, including CIC, Chat, GTO, SSC, ACT and Kcash!
1. Redemption period for OKX red packet: Feb 15 (00:00:00) to Feb 22 (23:59:59)(Hong Kong Time, UTC+8)
2. Participants who opened the sharing link can get a OKX red packet, which includes token such as CIC, Chat, GTO, SSC, ACT, Kcash and more
3. Each user can get and open one OKX red packet only
4. All redeemed tokens will be credited to the red packet account, and the related record will be shown in "red packet history". To prevent malicious activities, only level 2 verified users can transfer the tokens redeemed to spot account for trading after the promotion ends. However, level 2 verification requires manual verification process which is overloaded at the moment and may take approx. 15 days to complete. In light of this problem, more resources will be channeled to speed up the process. We appreciate your patience in the meantime.
5. Should there be any malicious activities, OKX will suspend the account responsible immediately.
6. In case of any dispute, OKX reserves the right of final decision.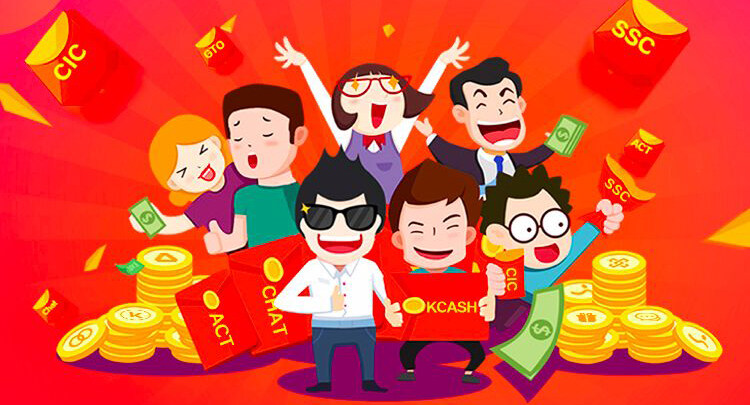 Is this how OKB will be given out in the future?
No. We intended to share the joy of CNY through OKB red packets. As there are too many fans asking about OKB, we wanted to take this opportunity to show appreciation to our customers. However, this is not how we planned to give out OKB in the future.
We wish you a happy and prosperous new year!
For those who claimed OKB, remember to check your "Account > Balance > Spot Account" 7 working days after the promotion ends.