Hello, 2018! To kickstart the new year, we have already released some new updates to make your trading experiences more enjoyable.
This year, we will continue to work our best to keep our website and transactions buttery smooth, listing more tokens with big potentials and enhancing our trading products and the user interface. We have also made the APP upgrade projects our priority to help you to trade fast and easily anytime, anywhere.
In short, we thank YOU for your continuous support and we promise to provide you an even better experience this year. OK Product Manager will keep sharing you our weekly updates, please feel free to share with your friends and leave a comment.
1. Important Update Review
Last week, we have released an update to allow dragging the order window of C2C trading (as shown below). Now you can keep an eye on the market while creating an order, not missing any opportunity.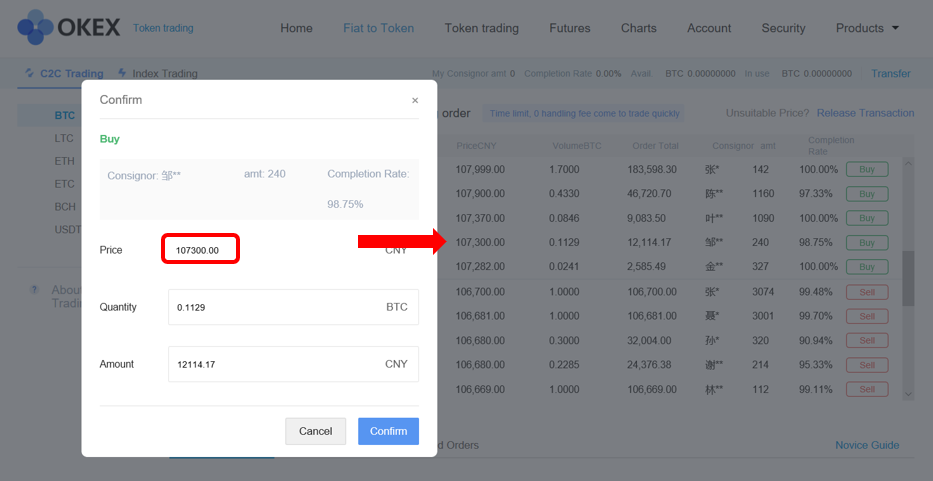 And of course, we won't stop making our products better…We are excited to share with you our new updates here:
Weekly Updates: C2C Trading Products Experience Enhancement
"Contact" button pops up right after buyer has sent the payment
We understand that buyers can't stand the long wait after payment sent. Nothing would be better than contacting the seller right away to get the tokens.
Fiat to token – C2C trading: Added "consignor amount" & "completion rate" above the order list
Formula:
Consignor amount = completed order + canceled order
Completion rate = completed order / (completed order + canceled order)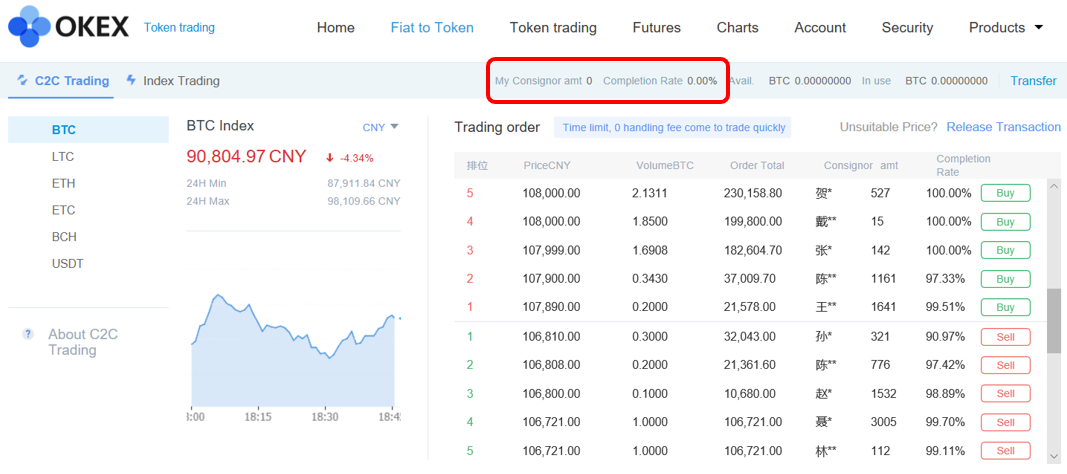 Enhanced graphics for Buy & Sell order windows
The better it looks, the easier your trading goes.
Enhanced "Create transaction order" window with new agreement checkbox
Reminder: If a buyer has sent payment but the seller has not deposited the tokens, our system will automatically transfer the token after 12 hours. Please go to "About C2C trading" to know more.
Added "How to exchange fiat to BTC?" instructions in the Fund page

C. New Tokens Listed
10 more new tokens have been added to OKX, including UGC, NAS, RNT, MDT, KCASH, DPY, SSC.
We can't be happier to tell you that, up till now, 94 different tokens are listed on OKX.
Instructions: Deposit, Withdrawal and Trade New Tokens
1. Deposit / Withdrawal:
Go to "Account" – "Balance" and select or search for the token you would like to deposit or withdraw.

2. Trade:
Go to "Token Trading" and select or search for the token you would like to trade.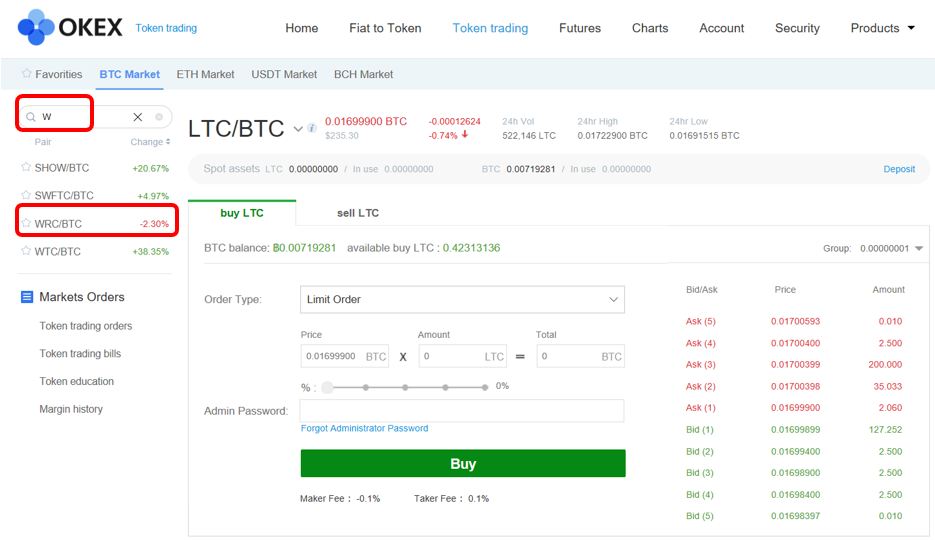 So that is all for this week. If you have any suggestions or advice related to our products, please feel free to leave a comment below.