Product Update 1: OKX has added deposit and trading functions for ZEC and DASH, also XUC deposit function.
Deposit page:
Click "Account" and users are able to deposit ZEC, DASH and XUC.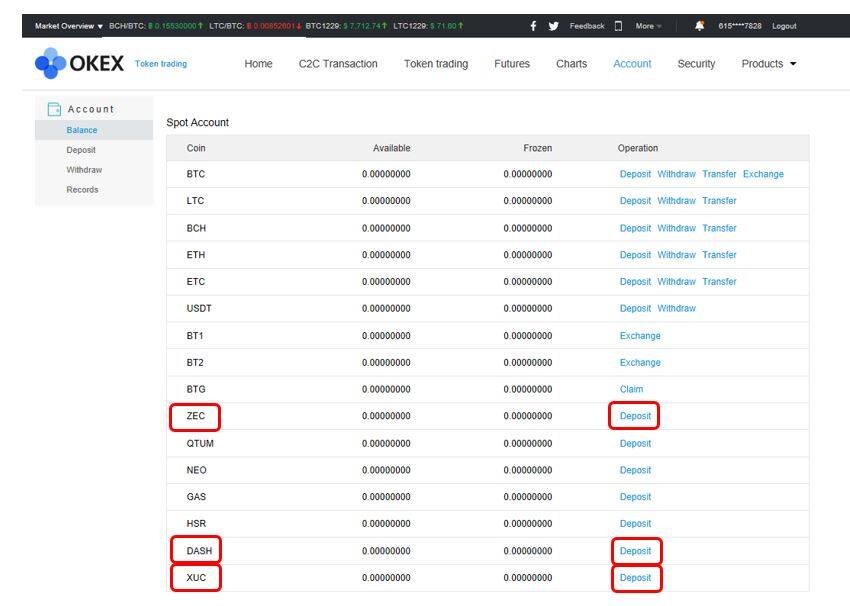 Trading page:
Click "Token Trading" and users can select pairs of DASH/BTC and ZEC/BTC under BTC trading. Similarly, users are able to select the corresponding trading pairs under ETH trading column.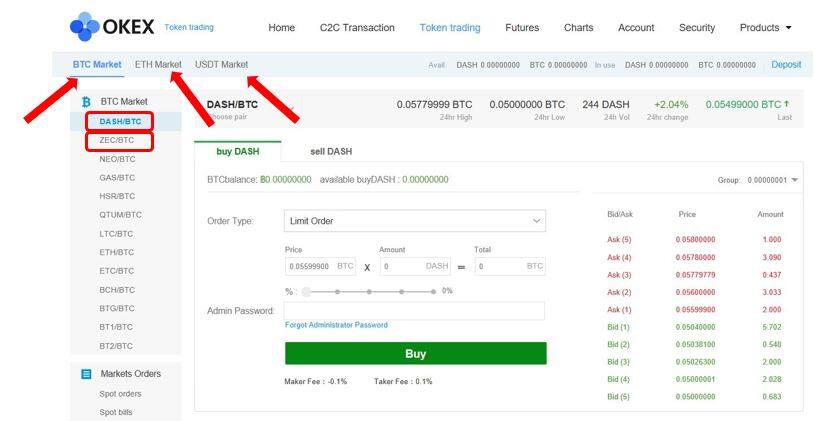 Product Update 2: OKX has optimized Token Trading Zone
OKX has completed the optimization of several trading zones. Click "Token Trading" to view "BTC Trading", "ETH Trading " and "USDT Trading " in the Asset bar.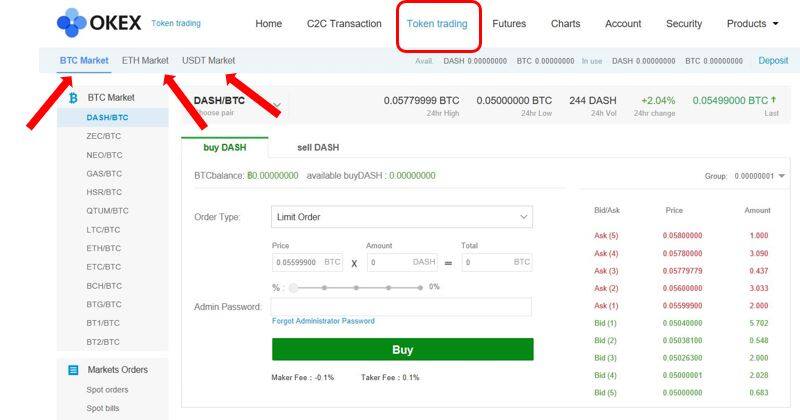 Product Update 3: C2C Transaction increases self-adjudication function for buyer and seller, and the seller can cancel the freeze function.
When sellers apply for customer services, buyers can submit payment vouchers by clicking "upload payment voucher". When seller confirms the payment voucher is correct, the seller can click "Unfreeze."