What is OKB? A Look Back at Where We Started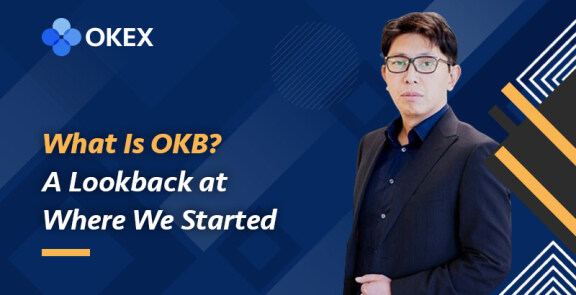 On February 15, 2020, two years after the launch of our exchange token, OKB, the price of our token is now reaching new highs. Amidst all the hype and attention we have received this week, I would like to take this opportunity to reflect on how we got here and explain our vision for this utility token.
It has undoubtedly been a long and bumpy ride. Over the past two years, like all fast-growing companies we have had our ups and downs. Growing pains with employee growth hitting 1000+ people within a few years, a temporary system shutdown, and even unsubstantiated accusations of fraud. However, thanks to the support of our users and community, OKB is off to a great start in 2020. We are grateful to every OKX user and investor in OKB for standing by us through these bumps during the past two years. I believe this strong start to the year is a result of our unending drive to create value to our users and am thrilled to see our efforts paying off to our supporters and users.
As we reach this important milestone for OKX, I would like to share with you the journey OKB has embarked on during the past two years.
OKB, a bridge between OKX and its users
Ever since the birth of cryptocurrency and utility tokens, there have been varying opinions and attitudes towards their legitimacy. Are they purely hype and vapor? Can an exchange token provide real value and utility to its users? The past two years have been an non-stop exploration for us in value creation through OKB. We have come a long way and are now extremely confident in our ability to drive value through OKB to our users, treating it as an essential foundation to our trading ecosystem and a bridge that connects OKX to our valued users.
Through the continued efforts of our team, long-term holders of OKB will be able to grow together with us and share the fruits of our development in the future.
Putting our money where our mouth is: OKB buyback and token burn
Over the past several days I have received countless questions as to why and how we could possibly execute a buyback and token burn of this scale. It was not a decision we made lightly, and in the short term we can see obvious reasons that one can argue that doing so would eat into our short term profits as a company. In the biggest token burn of its kind, 700 million unissued OKB have been burned with all future quarterly OKB burns coming entirely come from the secondary market. On top of that, OKX itself will not retain any OKBs, meaning all future OKBs that are distributed to our staff will also be repurchased from the secondary market. Only when OKB achieves absolute deflation can OKB holders truly benefit from the development of the platform. I believe this is a way of putting our money where our mouth is, and pledging ourselves to our long term vision of creating a truly all-in-one world class trading ecosystem.
Why don't we offer trading fee discounts for larger OKB holdings?
There is only one trading fee discount program for OKB holders on OKX, in which users only need to hold 500 OKBs to enjoy fee discounts. To receive the maximum discount, users only need to hold a maximum of 2000 OKBs. At the same time we offer a tiered fee discount scheme, which is based on trading volume and offers the highest fee discounts in the industry.
Based on the feedback we have received we agree this is a much fairer system and fee schedule than many other exchange tokens out there today. We will never force our clients to hold hundreds of thousands of our exchange token in order to enjoy a certain trading fee discount. Professional and institutional users who trade large volumes on OKX will be able to enjoy lower fees without ever having to worry about the price of OKB at any point and taking on the risk of price fluctuations.
Please do not speculate on the price OKB
Yes, it may sound rich coming from the CEO of one of the world's largest exchanges. The point I am trying to make here is that every trades comes with risk, and it goes without saying that cryptocurrency is no different.
A principle that I recommend all our users stick to is that if you do not fully believe in the long term growth of OKX, then please do not trade OKB. If you understand our business and are optimistic about our long-term outlook, then we welcome you to hold some OKBs and grow together with us. I sincerely hope that all holders of OKB can be rational in every trade and never trade more than they can afford to lose.
The future development of OKB
Creating sustainable value to our users has always been the priority at OKX. As relatively low profile as we have been for a leading exchange in this industry, I believe the recent attention we have received due to the OKB price surge shines a light on our values as a company. We will always be diligently listening to your feedback and reflect it in our product offerings. When the hype lessens or we encounter a bear market, our team will be quietly building and improving on our platform. This year, developing the OKB ecosystem will be our top priority. OKB holders will enjoy a much wider variety of benefits when
trading on OKX and with your continued support and feedback, grow even more in value.
I sincerely thank everyone for coming along on this journey with us in pushing forward the great blockchain revolution.
Jay Hao
CEO of OKX
Feb 16, 2020
---
Disclaimer: This material should not be taken as the basis for making investment decisions, nor be construed as a recommendation to engage in investment transactions. Trading digital assets involves significant risk and can result in the loss of your invested capital. You should ensure that you fully understand the risk involved and take into consideration your level of experience, investment objectives and seek independent financial advice if necessary.
---
Follow OKX on:
Twitter: https://twitter.com/OKX
Facebook: https://www.facebook.com/okexofficial/
LinkedIn: https://www.linkedin.com/company/okex/
Telegram: https://t.me/OKXOfficial_English
Reddit: https://www.reddit.com/r/OKX/
Instagram: https://www.instagram.com/okex_exchange
Website: https://www.okex.com