Start trading cryptocurrency on OKX
A beginner's guide to trading cryptocurrency on OKX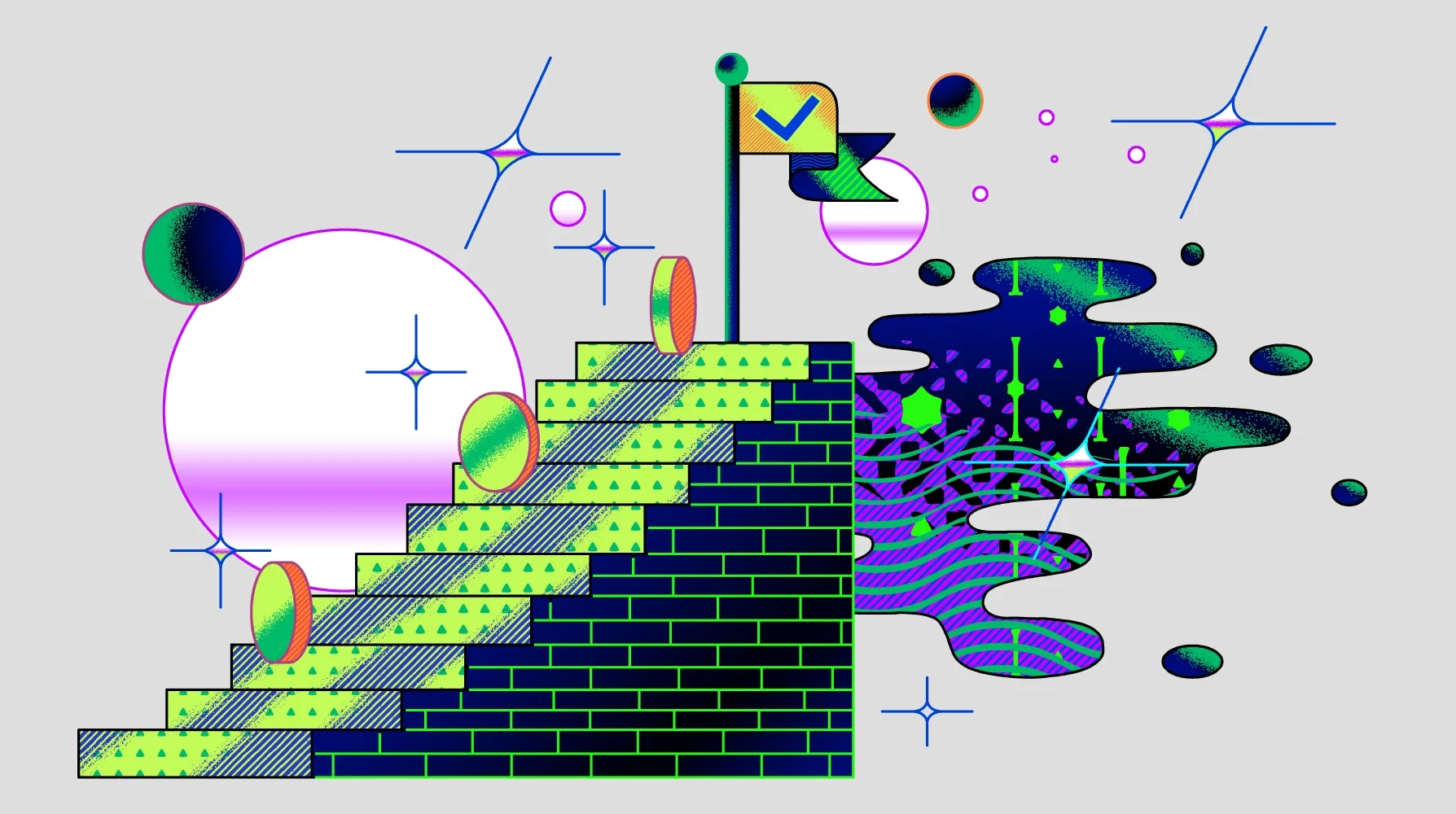 Cryptocurrencies represent trillions of dollars worth in combined market capitalization today and witness daily trading volumes of similar proportions. While Bitcoin leads the market as the original digital currency, altcoins such as ETH, XRP, LTC and ADA are also fairly liquid and widely traded on top crypto exchanges such as OKX. If you're new to cryptocurrency trading, this tutorial will walk you through the steps to get started and help you execute your first crypto trade on OKX.
New traders at OKX can not only get access to our world-class cryptocurrency ecosystem — including exposure to decentralized finance and opportunities to earn passive income — but are also eligible to earn free Bitcoin and other crypto promotions from our Rewards department. Find out more here.
Table of contents
Step 1: Signing up for a cryptocurrency trading account on OKX
To start trading cryptocurrency on OKX, you need to first sign up for an account. You can do this by visiting the homepage and clicking on the Sign up button in the top-right corner of the screen.
Note: Please check whether your country is supported by OKX before you sign up.
Enter your email address and create a password for your account using the fields on the sign-up page. Alternatively, you can use your phone number in place of an email address by clicking Sign up with phone.
After entering the details, click on Sign up and you will be prompted to verify your email address or phone number using a code sent by OKX. This code is valid for 30 minutes — after which it will expire, requiring you to repeat the process.
After entering the code to verify your email address or phone number, you will be logged into your new OKX account and will be greeted by the welcome screen.
Your OKX account is now created and you can proceed to buying crypto or depositing the assets you already hold via the choices on the welcome screen. However, we will be covering these sections in more detail later in this tutorial.
Reviewing basic account settings
There are numerous account settings you should familiarize yourself with before you start trading on OKX. You can access your settings by moving the mouse over the profile icon (next to the "Assets" menu) and clicking Overview.
The Overview section displays your profile information as well as other account settings, such as security, verification, preferences, sub-accounts, API access and fees.
Securing your OKX account
All OKX users are encouraged to take advantage of the various security measures and features provided by the exchange. You can start reviewing these options by either clicking on Security on the top menu bar or the Manage security features button in the Overview section.
You can use the options Password, Mobile Verification and Google Authenticator to add additional protection to your account. You can also turn on Mandatory 2FA and request that an Anti-Phishing Code be included in all emails you receive from OKX. Combined, these options protect your account with robust, industry-leading security measures.
OKX account verification
While OKX does not require users to verify their accounts in order to deposit and trade crypto, withdrawal limits remain in effect until the verification process is completed. To verify your account and increase these limits, click Verification from the submenu on the settings screen or from the dropdown list below the profile icon.
Depending on your account type, you can proceed either as an individual or a corporation and will be required to submit relevant information and follow all the onscreen prompts. When verifying your account as an individual, you are typically required to have a government-issued identification document (usually your passport) on hand.
As mentioned, verification is not necessary to start trading crypto and you can complete the process at a later stage prior to withdrawing your assets.
Setting language and local currency
You can quickly change your language and local currency settings by clicking Preferences, either from the profile icon dropdown menu or by selecting the option from the toolbar.
The Preferences section also gives you the option to change the color scheme for the trading quotes you see on OKX.
Step 2: Buying or depositing crypto to fund your OKX account
Now that your account is set up, you need crypto assets to start trading. There are two ways to proceed — either you buy crypto via the "Buy/Sell" gateway on the site navigation bar or deposit your existing assets into your OKX account.
Before proceeding, you should note that all incoming crypto transactions to your OKX account are credited to your funding account. In order to start trading or using other OKX products, you will need to transfer your funds from the funding account to your trading account.
Thanks to our Unified Accounts feature, you can now use any of our products from a single trading account. They include spot trading; futures, options and perpetual swaps trading; and peer-to-peer trading.
We will cover the Transfer option in more detail later in this tutorial.
Buy crypto via OKX
OKX's Buy/Sell section is where our users can buy 13 popular crypto assets — including BTC, ETH and USDT — using a variety of local fiat currencies. The gateway is operated in partnership with various vendors and fiat processors, and supports instant buying of cryptocurrencies, which are then directly deposited into your OKX account.
You can access the gateway by clicking on Buy/Sell from the main menu on the OKX website. Once the section loads, you will see options for supported currencies you can pay with, those available to buy and the various accepted payment methods.
The Buy/Sell section also supports P2P trading, and you can learn more about these services in our dedicated OKX Buy/Sell tutorial.
Deposit crypto in your OKX account
Users who already own digital assets can easily deposit them into their OKX accounts to start trading.
To do so, hover your mouse over to "Assets" on the top menu and click on Deposit from the dropdown list.
The deposit screen allows you to select any of the supported tokens or coins you wish to move to your OKX account and generate a corresponding deposit address. Your complete deposit history is also accessible via this page.
For example, if you choose ETH, OKX will generate a new ETH deposit address, which is where you will send your ETH. You will also be able to see deposit-related warnings or alerts as well as minimum amounts.
You can also visit the Report Center by clicking on the option from the submenu. This is where you can view and download your trading and account history.
The last submenu option on this page is "Fees," which gives you an overview of applicable trading fees across various markets.
Once your transaction is confirmed, you will be able to see the deposited balance by clicking on Overview from the submenu or clicking on My Assets from the "Assets" dropdown list in the top menu.
The Overview section displays your balance, denoted in USDT, BTC or your choice of local currency, across your funding and trading accounts as well as individual token balances and details of any OKX Earn products you might be using. The screen also gives you quick access to the Deposit, Withdraw and Transfer sections.
Once you have successfully deposited your desired cryptocurrency into your OKX account, you can start trading.
Step 3: How to trade cryptocurrency on OKX
Being one of the world's leading crypto exchanges, OKX offers services and products for both, new and advanced traders. While there are numerous features and markets you can explore with your OKX account, we will be referring to the Basic Trading product for the purposes of this cryptocurrency trading tutorial.
Transferring crypto to your trading account
In order to start trading crypto on the Basic Trading section, you will need to first transfer your crypto assets from the funding account to the trading account. This can be done via the Transfer button, accessible from the "Assets" dropdown list in the top menu.
The Transfer screen will allow you to select your desired coin or token, view its available balance and transfer all or a specific amount between your funding and trading accounts.
Once you have moved your desired crypto from the funding account to the trading account, you can proceed to the Basic Trading section.
Viewing the Basic Trading market
You can access OKX's spot markets by navigating to "Trade" on the top menu and selecting Basic Trading. Clicking Margin Trading will take you to our derivatives markets, which we cover in a series of more advanced tutorials, dedicated to futures, options and perpetual swaps trading.
For this tutorial, we will be making a basic trade on the spot market
The Basic Trading screen displays a variety of useful information for traders and allows you to pick from the numerous trading pairs available.
When you first access the Basic Trading screen, you are asked about your trading experience. If you're new, you can get a guided tour to familiarize yourself with the basics.
Apart from that, you can see the BTC/USDT pair on this screen (screenshot below). This pair denotes that, in this market, you will be trading between BTC and USDT. The large figure displayed here (i.e., 41,969) represents the price of a single BTC in USDT terms, and its red color indicates that this figure recently dropped (in this case, by -0.56%).
Executing a spot market trade
Once you select your desired market and trading pair, you can execute your first trade. For this example, we have selected the BTC/USDT pair.
The image below shows that, at the time of writing, 1 BTC was trading for 41,974.9 USDT. In order to execute a buy trade, you would simply enter the amount of BTC in the "Amount (BTC)" field on the screen.
By default, the "Order Type" will be set to "Limit," which means your order will be executed at your chosen price or better. Advanced traders can change the "Order Type" to suit their needs.
The "Price (USDT)" field also automatically displays the last traded price and is changeable. If you set your desired price lower than the market rate, your order will join others in the order book until it is filled.
You can see the order book to the right of the trade settings. It represents the current market liquidity from both buyers and sellers. The red figures denote prices sellers are asking for their corresponding amounts in BTC while the green figures represent prices buyers are willing to offer for the amounts they wish to purchase.
These figures are consolidated by price and do not necessarily represent a single buyer or seller. The current market price (41,974.9 in the image above) represents the point where the asks and bids (sellers and buyers) converge in the order book.
Once you decide on your desired price, enter it into the "Price (USDT)" field followed by the "Amount (BTC)" you wish to buy. You will then be shown your "Total (USDT)" figure and can click on Buy BTC to submit your order, provided you have enough funds (USDT) in your trading account.
Submitted orders remain open until they get filled or are canceled by you. You can view these in the "Open Orders" tab on the same page, and review older, filled orders in the "Order History" tab. Both these tabs also provide useful information such as the average filled price.
Once your submitted order is filled by the market, you will have successfully executed a crypto trade on OKX.
The coins or tokens acquired via this trade should now be available in the trading account balance and can be transferred to the funding account to withdraw them using the Withdraw button from the "Assets" dropdown list.
Cryptocurrency trading fees
OKX has a detailed Trading Fees schedule that applies to users based on their trading volumes and OKB holdings.
Generally, traders are categorized as makers and takers. If you submit a trade that joins the order book, you are a maker, and if you take any of the bids or asks from the order book, you are a taker.
Since makers add liquidity, they pay lower fees compared to takers, who remove liquidity from the market.
We hope this tutorial helped you understand how cryptocurrency trading on OKX works. If you have any questions, feel free to contact our support team here.
---
Not an OKX trader yet? Sign up to get started today.
Stay up to date with all the latest crypto developments and subscribe to the OKX Insights podcast, Send It.