OKX Ventures 2021 investment recap: Areas of focus and trends for the future
An overview of OKX Ventures' focus areas in 2021 and expectations for the future.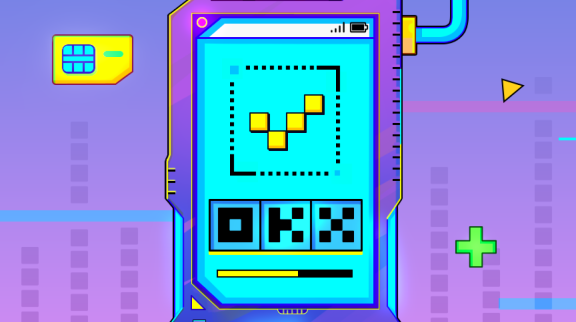 2021 saw rapid developments in the crypto space and a historic breakthrough when Bitcoin hit a record high of $69,000. Driven by institutional interest and bullish market sentiment, the total market value of the crypto market also exceeded the $3 trillion mark. Diversified on-chain activities — led by GameFi — prospered, and on-chain metrics, such as total value locked, continued to grow positively. Ethereum's roadmap became clearer, but scalability issues resulted in Layer-2 solutions booming. Overall, the crypto space proved itself to have immense potential in a fast-changing world.
OKX Ventures has long been committed to promoting such prosperity in the space. With the aim to accelerate the development of high-quality projects, OKX Ventures has invested in hundreds of projects, covering core tracks — such as NFT, GameFi, DeFi, Layer 2 and Web 3.0 — and participated in ecosystem-building activities for over 90% of them. Meanwhile, OKX Ventures has also joined forces with popular public chains such as Solana, NEAR Protocol, Polygon and Avalanche to establish ecosystem funds to support promising projects built on these chains.
Apart from sharing some specific examples of projects OKX Ventures has supported, we will also share our views on last year's market developments and potential future trends.
DeFi remains hot
In 2021, the DeFi ecosystem continued the rapid trend of the previous year's "DeFi Summer." According to The Block's data, the total value locked in DeFi soared from $16.1 billion to the hundreds of billions, and users also hit a new high. At the same time, a large number of high-quality native on-chain projects also emerged in the market, and the actual TVL figure went to nearly $250 billion.
High-quality DeFi projects continue to emerge and meet user needs with decentralized applications focused on innovative economic models and user-friendly experiences. In this niche, OKX Ventures has invested in high-potential DeFi projects such as Acala, Deversifi, Swivel, Persistence and SSV.
The prosperity of Layer 2s and public chains
As the leader of the DApp ecosystem, Ethereum has maintained its leading position in terms of capital accumulation and financial innovation in the past year — and its market value and the number of DApps have both reached new highs. With the upcoming ETH 2.0 upgrade, Ethereum's prospects remain promising.
While last year saw the ecosystem on the chain explode, and the number of users grow exponentially, congestion issues on the Ethereum network remained unresolved, hindering user participation. With users looking for cheaper avenues and developers looking for scaling solutions, Layer-2 protocols became hotspots in 2021.
Layer 2 is a general term for a series of off-chain scalability solutions. This kind of expansion does not affect the public chain itself and can achieve scalability improvements through other means. Such solutions include state channels, sidechains and more. In addition, the expansion of Layer 2 is not an intermediate compromise but a long-term solution. Importantly, after the successful launch of Ethereum 2.0, the expansion mechanism of Layer 2 can still coexist with the shard expansion mechanism of Ethereum 2.0.
Therefore, OKX Ventures has focused on Layer-2 projects such as Arbitrum, zkSync 2.0, Connext, Aurora and Metis.
Taking Arbitrum — the largest Layer-2 project on the Ethereum network — as an example, its total value locked is as high as $280 million, accounting for 51.74% of the market share of Layer 2s. Arbitrum helps build sustainable infrastructure by reducing costs and increasing efficiency to securely power higher throughput DApps.
The zkSync built by Matter Labs also performed well. So far, zkSync's TVL has reached $58.51 million. This figure is expected to grow further as zkSync continues to improve in functionality and more users begin to migrate to zkRollups for a better trading experience.
In addition to the boom of Layer 2s, the overflow of the ecological resources of Ethereum has also given a number of emerging public chains the opportunity to rapidly rise by building their own DApp ecosystems. In 2021, various public chains attracted a large number of developers and users by improving performance, and by reducing transaction costs and thresholds — and so, the era of multichain coexistence and common prosperity officially began.
According to the proportion of TVL, the top six public chains in the past year were Ethereum, Fantom, Terra, Binance, Avalanche and Solana.
Although Ethereum's DeFi is still the most active, innovative DeFi applications on other public chains also have great development potential and room for innovation. OKX Ventures also strongly supports and invests funds in conjunction with the public chain ecological fund.
Metaverse key factors: NFTs and GameFi
2021 is known as the first year of the metaverse. On the one hand, it is inseparable from the substantial progress of VR and 5G, the increasing demand for digital activities in the pandemic environment, and the "all in" approach of technology giants such as Facebook. On the other hand, it is also due to the rapid development of NFTs and GameFi, the two basic modules of the metaverse. NFTs solve the problem of confirming ownership rights in the metaverse, and GameFi provides more references for various economic models.
GameFi refers to presenting decentralized financial products in the form of games, gamifying the rules of DeFi, and transforming game prop derivatives into NFTs. One of the most notable features is that users' assets become equipment or tools in the games, and users can obtain income or rewards by their participation.
With the popularity of Axie Infinity, a new economic model of play-to-earn was born. At present, GameFi formats mainly include role-playing, virtual space, developing combat, and multi-player construction. Compared with the previous liquidity mining model, the GameFi niche is more interactive, experiential and immersive for users.
The rise of GameFi has not only allowed people to see the progress of on-chain finance and the possibility of innovation in virtual social interactions, but also the embryonic form of the metaverse economy.
OKX Ventures is optimistic about the long-term development of the GameFi track and will continue to focus on it. Dora, the founder of OKX Ventures, believes that GameFi can be simply understood as NFTs+DeFi — but that it focuses more on DeFi.
The combination of NFTs and DeFi allows participants to enjoy games while also receiving real benefits from them. Compared with the pay-to-play model of traditional games, GameFi is play-to-earn. The former focuses on spending money, while the latter is about deriving additional value.
Therefore, OKX Ventures has focused on the upstream and downstream industries of GameFi, as well as investing in high-quality GameFi projects — e.g., Big Time Studios, Relay, Dehorize, Gods Unchained and Chain Guardians.
In 2021, it is estimated that the total number of gamers in the world reached the 3 billion mark, a 5.3% year-on-year increase compared to 2020. Although there is still a huge gap between users in the traditional gaming space and those participating in blockchain games, the growth is notable.
DappRadar data shows that 1,334 GameFi DApps have been deployed online to date. The number of players increased in 2021 from 80,000 in early April to 1.248 million in December, and the daily transaction volume increased from about $500,000 to an average of about $200 million over that same time.
As a result of this growth in blockchain game projects, we are looking at two new tracks.
Firstly, the mechanics of blockchain games are destined to require frequent on-chain interactions. High gas fees and network congestion are unbearable pain points for both players and developers, and people have begun to pursue infrastructure platforms with better performance. Public chains with more accessible experiences and development environments have begun to gain traction, and new game platforms have also emerged. For example, WAX has become one of the most popular chains for such games.
Secondly, the total financing scale of the GameFi sector in 2021 was close to $4 billion. In addition to traditional institutions and companies launching special funds to support the ecosystem, many game guilds that are essentially DAOs have also begun to act as financing channels. Today, game guilds such as Yield Guild Games have become an integral part of the GameFi ecosystem.
In terms of game guilds and platforms, OKX Ventures has invested in high-quality projects such as YGG SEA, Infinity Force, Lootex, Gamee and Kollect.
GameFi has also given NFTs more practical value through gamification settings. Supported NFT items are no longer just commodities to be sold on NFT marketplaces but can also be directly used and traded inside games. These factors directly led to the outbreak of the entire game NFT track in 2021.
As one of the two basic modules of the metaverse, NFTs, in addition to acting as assets for blockchain games, have also achieved impressive results in works of art, collectibles, avatars, film and music.
In 2021, records were broken by CryptoPunks, Bored Ape Yacht Club and Loot with huge influence and significant wealth-making effects in the NFT market. The auction prices of NFT artwork have repeatedly hit new highs, and the boom has led to companies from various sectors — such as Disney, Porsche, Coca-Cola, Adidas and Nike — to look into this space seriously.
Even celebrities — such as Stephen Curry, Shaquille O'Neal, Shawn Yue, JJ Lin, Jay Chou, Wilber Pan and others — have been promoting NFTs, and according to data from Footprint Analytics, the cumulative transaction volume of NFTs in 2021 was around $21.5 billion, which is up from only $120 million during the year prior.
Consequently, NFT infrastructure and platforms are also focus areas for OKX Ventures. Well-known projects such as WAX, Efinity, MetaDojo, Bit.Country and AlchemyNFT have all received funding and traffic support.
Web 3.0 — a critical point in the internet's transformation
In simple terms, Web 1.0 was read-only, Web 2.0 was read-write, and Web 3.0 promises a decentralized, modular internet where public networks can operate within networks. Web 3.0 is more ambitious than Web 2.0, both in scale and scope.
Over the past decade or so, Web 2.0 companies have become giants. For example, Google provides the fastest and most convenient search service, controlling now 74% of search traffic. Facebook built the largest social network, gaining control over the online identities of 2.2 billion people. However, with more and more internet companies in a monopoly position, we have seen issues such as privacy and arbitrary controls becoming serious concerns.
In a Web 3.0 world, people can control their data through a personalized account, switching from social media to email to shopping, creating a public record of all these activities on the blockchain. Therefore, Web 3.0 is expected to be more open, trustless and permissionless. It is expected that blockchain-based social networks, transactions and businesses will grow in the years to come, democratizing the internet and creating a more level playing field for many.
In terms of Web 3.0, OKX Ventures has invested in projects such as Pocket Network, Octopus and Joystream.
Predictions of future market trends
In 2021, many milestone events occurred in the crypto space. BTC and ETH reached new highs, Tesla announced its BTC purchase, a BTC futures-backed ETF was approved, NFTs and DeFi became massive and El Salvador adopted BTC as legal tender.
In 2022, we expect several of these trends to continue and new ones to emerge.
Trend 1: The accelerated expansion of the metaverse
The term metaverse has now become almost impossible to ignore. The metaverse is a large network of 3D virtual worlds focused on social links — including physical and virtual worlds — and integration with the virtual economy.
The metaverse is made up of experiential products with wide-ranging applications, ranging from virtual shopping and interactions to education and more. Additionally, with the advancement of computing power, the application scenarios of the metaverse are expected to continue expanding. Facebook's rebranding to Meta seems to be just the beginning of the metaverse becoming a dominant theme.
Trend 2: Web 3.0 becomes more real
Web 3.0 aims to be the identity layer of the internet. Users can have their own identity online and have absolute control over the degree of information disclosure, without the need to hand over the ownership of personal information because of the monopoly of centralized networks. At the same time, Web 3.0 based on blockchain technology can also allow users to integrate various protocols and use different networks seamlessly.
The essence of Web 3.0, however, is empowering users and allowing them to generate value for themselves.
Currently, though, the reality of Web 3.0 is up for debate — and even Elon Musk has expressed his doubts. But it is undeniable that the traditional internet has entered an obvious bottleneck. Although the application of Web 3.0 is relatively limited right now, it focuses mainly on storage, decentralized social networking, payments, domain names and other fields. But we believe that as more and more teams and companies join in the development of Web 3.0, and more composable applications are integrated with it, this concept that is still relatively vague will surely gain more mainstream attention.
Trend 3: New type of cooperative organizations — DAOs
A decentralized autonomous organization, or DAO, is a system of governance based on blockchain technology. It has the characteristics of information transparency, community autonomy, freedom and openness. It can be said that the flat organizational structure of a DAO can integrate decentralized individual forces through smart contracts so that group intelligence can be maximized — thereby avoiding bias and mistakes in central decision-making.
2021 saw the adoption of DAOs, and the supporting ecosystem has begun to take shape — with the cumulative number of organizational members and token holders exceeding 1.3 million — showing unlimited potential as a new model of cooperation.
At present, DAOs still have some issues, such as governance attacks due to loopholes in the smart contracts. However, with the further development of the DAO modular operating system and the improvement of various services, we believe the DAO ecosystem will advance in terms of interoperability and composability, and thus continue to broaden its boundaries. Major organizations and institutions are also likely to successively participate in this experiment in the paradigm shift of cooperative organizations.
Trend 4: The outbreak of the DeFi derivatives track
Derivatives are one of the key elements of any mature financial system. Judging from the development of the traditional financial market, derivatives have been one of the main forces driving the entire financial industry since the 1970s.
The volume of derivatives in the traditional financial market is 40 to 60 times that of spot trading volume. However, crypto derivatives are far behind when compared to traditional markets. This means the development of derivatives still has a lot of room for the imagination. In addition to the volume comparison, mature players and institutions in the market have also begun using derivatives to avoid risks and to gain more value capture. According to estimates, the current daily trading volume of DeFi derivatives is only equivalent to one-sixth of the DeFi spot trading volume and 1/100th of the derivatives trading volume on centralized exchanges.
Although people are more inclined to operate via centralized exchanges due to considerations such as interactive experience and depth when trading derivatives, DeFi derivatives have their own benefits — and with the addition of a professional liquidity team, we have reason to expect a breakthrough in the market share of DeFi derivatives.
Summary
The U.S. Federal Reserve's warning of rate hikes, as well as macroeconomic uncertainty, made the start of the crypto market in 2022 look rather bleak. However, even 2021 was not without corrections and shocks, and it still managed to end as a landmark year for crypto.
We believe the past year's trends — such as GameFi, NFTs, DAOs and Layer-2 solutions — have laid a solid foundation for this year and beyond. However, given the speed of development in this industry, we are also excited to welcome new innovative products solving emerging challenges moving forward.
Follow OKX Ventures on Twitter or join the Telegram group!