OKX to List Derivatives Liquidity Protocol Synthetix (SNX)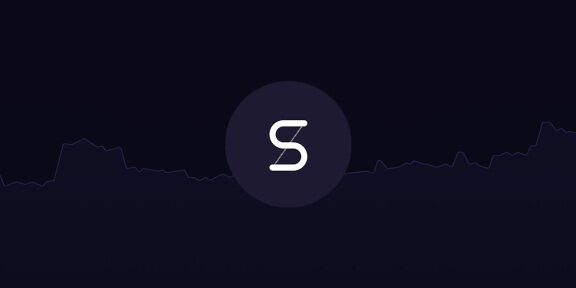 Malta, July 24, 2020 — OKX (www.okex.com), a world-leading cryptocurrency spot and derivatives exchange, has announced the listing of Synthetix (SNX), a derivatives liquidity protocol that enables the issuance and trading of synthetic assets. SNX spot trading against BTC and USDT will open from 7:00 am UTC on July 24. Depositing of SNX will be available from 4:00 am UTC on July 24 and withdrawal from 9:00 am UTC on July 27.
Launched in 2018, Synthetix allows users to trade on cryptocurrencies, stocks, forex, precious metals and other assets in the form of ERC-20 tokens. Synthetix also allows its users to send cryptocurrency using smartphones. On Synthetix, each synthetic asset is an ERC-20 token that tracks the price of an external asset.
A wide variety of Synths exist within Synthetix, including fiat currencies, cryptocurrencies, commodities and inverse indexes, and the system can provide on-chain exposure to an unlimited range of real-world assets. According to DeFi Pulse, Synthetix has recently become one of the largest DeFi applications on Ethereum in terms of locked positions. The total value locked in it is currently over $455.7 million.
"OKX believes that DeFi holds some of the most potential in the cryptocurrency space," said OKX CEO Jay Hao.
"We are very glad to see so many high-quality DeFi applications like Synthetix standing out in 2020 and have long been paying attention to and promoting the development of DeFi. We're also expanding our own footprint in this area with products like our C2C Loan that generate passive income for our users and the development of OKChain that will be used to support a thriving DeFi infrastructure."
He added: "When listing any new token, in addition to considering the project's compliance, team, and other conventional perspectives, the project's utility and user expectations are also important indicators. SNX ticks all of these boxes and OKX is pleased to support popular projects like it."
The unstoppable rise of DeFi
The recent high growth and performance of the DeFi sector has caught the eye of many investors from both cryptocurrency and traditional markets. In addition to the high returns being registered by many DeFi tokens such as LINK, DeFi applications have also developed new features through continuous business innovation, such as the onchain-to-offchain lending service providers DMM and Celo, as well as Synthetix supporting cryptocurrency transfers by smartphones.
There's also a growing collaboration between DeFi and CeFi as more DeFi tokens choose to be listed on leading centralized exchanges, rather than just trading on DEXs. In this area, OKX has been leading the way, successively listing popular DeFi projects such as COMP, DMG, CELO and SNX.
This type of support from centralized exchanges for DeFi projects shows that DeFi and CeFi are not completely opposed. On the contrary, taking advantage of CeFi's resources, DeFi can increase its user base and expand its development. CeFi will also generate new vitality thanks to the addition of DeFi making up for its shortcomings in terms of privacy and security.
"OKX believes that this is just the beginning of the DeFi era. In the future, more innovative products will appear to meet people's demand for financial services to the greatest extent and become an excellent supplement to the traditional financial system," Jay Hao concluded.
END
About OKX
A world-leading cryptocurrency spot and derivatives exchange, OKX offers the most diverse marketplace where global crypto traders, miners and institutional investors come to manage crypto assets, enhance investment opportunities and hedge risks. We provide spot and derivatives trading — including futures, perpetual swap and options — of major cryptocurrencies, offering investors flexibility in formulating their strategies to maximize gains and mitigate risks.
Media Contact
Vivien Choi
Email: [email protected]
Telegram: @vivienchoi
Follow OKX
Twitter: https://twitter.com/OKX
Facebook: https://www.facebook.com/okexofficial/
LinkedIn: https://www.linkedin.com/company/okex/
Medium: https://medium.com/@OKX
Telegram group (English): https://t.me/OKXOfficial_English
Telegram group (Russian): https://t.me/okexofficial_ru
---
Disclaimer: This material should not be taken as the basis for making investment decisions, nor be construed as a recommendation to engage in investment transactions. Trading digital assets involve significant risk and can result in the loss of your invested capital. You should ensure that you fully understand the risk involved and take into consideration your level of experience, investment objectives and seek independent financial advice if necessary.
---