OKX Launches Daily Options, Two-Day Options and Monthly Options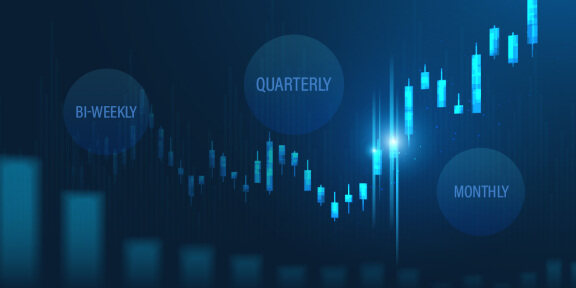 Malta, July 24, 2020 — OKX (www.okex.com), a world-leading cryptocurrency spot and derivatives exchange, announces the addition of three more expiration dates to its popular options trading: daily, two-day and monthly. This move follows its previously launched weekly, bi-weekly, quarterly and bi-quarterly options. The specific expiry time is set at 4:00 pm (UTC+8). The bi-weekly options will be generated every Friday, while the monthly options and bi-quarterly options will be generated every third-to-last Friday of the month and last Friday of the quarter.
Multi-expiry represents another major upgrade to OKX's options trading, following the launch of ETH and EOS options trading. Rich options features empower users with more choices to execute diverse trading strategies, especially when it comes to short-term options, which can significantly lower the threshold of options trading, allowing users to participate with relatively little funds.
"OKX is a one-stop trading platform, accommodating users of all levels from entry-level to institutions and professional traders. Therefore, the richness of products is of great importance to us. Overall, we already have an extensive suite of products — including spot, futures, options and swap — but it is still far from enough. We will not give up the opportunity to continue optimizing our entire product line," said OKX CEO Jay Hao.
"Based on this concept, we have launched more options to fulfill the demands of users with different amounts of funds and trading strategies, providing our global users with even better trading experience."
As a major exchange, OKX has long been leading the industry in terms of spot and derivatives trading volume. According to CryptoCompare Exchange Review June 2020, OKX is one of two top-tier exchanges representing approximately three-quarters of the total share of spot trading volume.
In derivatives trading, OKX also continues to show its dominance. According to skew data, OKX BTC/USD options have consistently come out on top, with a weekly transaction volume of more than $40 million.
END
About OKX
A world-leading cryptocurrency spot and derivatives exchange, OKX offers the most diverse marketplace where global crypto traders, miners, and institutional investors come to manage crypto assets, enhance investment opportunities, and hedge risks. We provide spot and derivatives trading — including futures, perpetual swap, and options — of major cryptocurrencies, offering investors flexibility in formulating their strategies to maximize gains and mitigate risks.
Media contact:
Vivien Choi
Email: [email protected]
Telegram: @vivienchoi
Follow OKX
Twitter: https://twitter.com/OKX
Facebook: https://www.facebook.com/okexofficial/
LinkedIn: https://www.linkedin.com/company/okex/
Medium: https://medium.com/@OKX
Telegram group (English): https://t.me/OKXOfficial_English
Telegram group (Russian): https://t.me/okexofficial_ru
---
Disclaimer: This material should not be taken as the basis for making investment decisions, nor be construed as a recommendation to engage in investment transactions. Trading digital assets involve significant risk and can result in the loss of your invested capital. You should ensure that you fully understand the risk involved and take into consideration your level of experience, investment objectives and seek independent financial advice if necessary.
---