OKX Crypto Options Principles and Strategies IV: Vega and Volatility Trading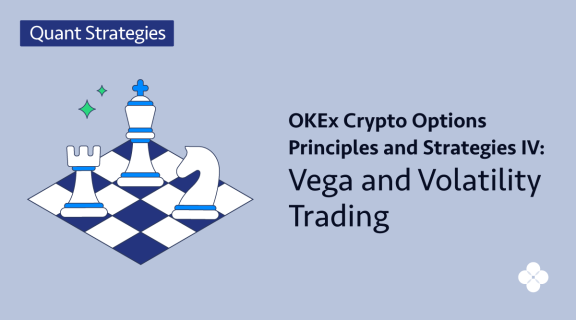 Facing with unseen overall market drawdowns and historical-high volatility, not only in crypto but also on equity and commodity markets, even industry experienced professionals passed through unwilling displacement. Market's uncertainty about COVID19 and its consequences, unending oil hegemony game, and graveling economic vehicles (surfaced or burrowed now, so will come) are generating new crisis and opportunity. As we have seen from history, the birth of legendary investors, sticking to the principle and rationale as well as allowing a flexible and truly creative way of thinking might be helpful to win this season.
To take advantage of market volatility, let's start with our continued study on OKX Crypto Option Principle and Strategy, this time, Vega and Volatility Trading.
Part 1. Vega
Vega is a first-partial derivative of the option value with respect to the underlying's volatility, and represented as

Vega can help you to understand price fluctuation sensitivity to option's expected price, say higher volatility can place option's final value higher, for both call and put. Usually highest at ATM option with longer maturity.
If you ever tried trading with previous article's strategy, Straddle and Strangle, you may experience even carefully hedged position, the value changing, especially with respect to volatility. AND We DO believe some get huge amount (actually, jaw-dropping) profit by just constructing one of two strategies, more on strangle, with long Put side. And if you followed the discipline, not legging with panic or excited with short-term gain, the latest price recovery secures you another good amount of return from long Call side, either.
In addition, even the market-neutral position constructed, what can we do to increase our predictive power on the market? Why option is sought after by many derivatives traders?
(Implied) Volatility tells, and Tail Wagging the dog.
Part 2. Volatility Trading
Understanding the option completely might not be an easy one, but will compensate you whether or not you are trading in the market or quote for your trading on spot and futures. Not only for diversification and maximizing the profit, but also risk management perspective, it's effective tools.
We have studied about the volatility before. Let's get into details.
The volatility what we usually refer to, there are two breeds mostly mentioned: Realized Vol & Implied Vol.
Realized Volatility is the actual price movement of underlying over given periods (mostly, annualized), so the square root of the variance, whereas Implied volatility is back-calculated volatility from option price. Thus, there should be a gap between the current underlying price and the expected value of the underlying price, retro to forward-looking. From this point, we can snatch the idea for our trading. If implied volatility starts to change while no certain change on realized one, what will pop up in consequences? Especially, on Spot and Futures, or perpetual swap market? We can check this part over the course of recent turmoil.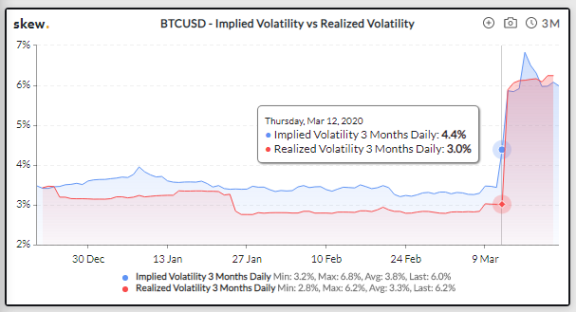 As we can see from above, BTCUSD Implied Volatility of 3 Months Daily spiked up on March 12, before the realized volatility followed up, and we remember the Friday the 13th. Moreover, with more carefully look, there was an indicative-paralleled shift on March 8th and we also combined alternative sources on whales/miners' move, depositing to big exchanges, certainly sure, to prepare and construct position for cashing out from amid traditional financial/commodity markets drop. This also somehow related to counterattack on the common investment idea, "bitcoin halving will lead to value-up, so borrow&hold". (We would cover the alternative source part separately with details.)
Options, and broadly saying derivatives, have predictive power over the underlying prices, even if it is "DERIVED". This has been proved in many markets and academic researches and has been utilized as a price discovery source for the equity market. And you may know, recent circuit breakers in derivatives market triggered in ahead of stock market's one triggered, and we also have seen a lot of effect on option and/or futures' maturity date. And, excessive tail-waves sprains the dog, and yes, painful and hard to lift it for a while.
So, what should we do? What to remind?
Strangle can be used for whom to bet on implied vol. increase whereas straddle can cover both realized volatility increase with gamma effect and absolute impact of implied volatility due to vega part. And building this long volatility position before any market update should be effective, as mentioned from the start, economic vehicles now start to break, so new landscapes ahead.
Reversely, shorting the vol., a.k.a. selling one of those two strategies can benefit from a high premium of the current market, betting on volatility decrease with any government action to save traditional markets and economy and sequential effect to Crypto, pandemic reliefs and recovery, physically and emotionally. In addition, the time value of money plays a big part in volatility selling and should acknowledge thoroughly the problematic downside risk. Thus, if possible and mostly available, calculate the accurate theoretical value of the option and readjustment of a position should be followed.
Lastly, please make the best use of our Options Calculator and Options Discovery for your goal and objectives, and feel free to contact us ([email protected]) as we are always ready for dedicated support on options trading and related markets on OKX.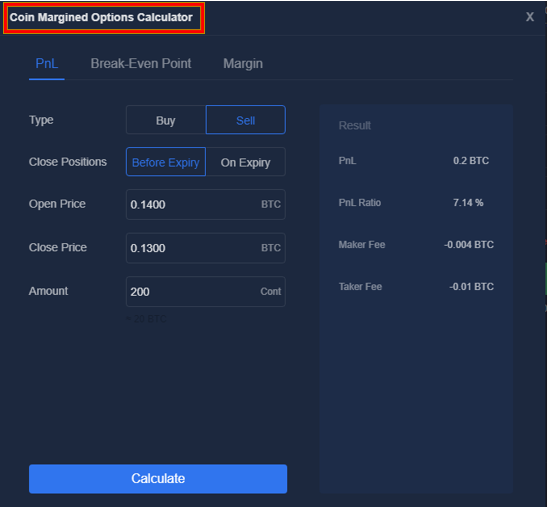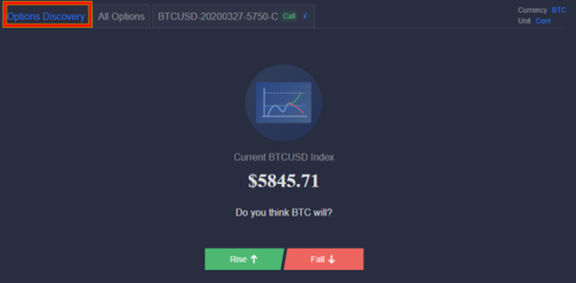 ---
Disclaimer: This material should not be taken as the basis for making investment decisions, nor be construed as a recommendation to engage in investment transactions. Trading digital assets involves significant risk and can result in the loss of your invested capital. You should ensure that you fully understand the risk involved and take into consideration your level of experience, investment objectives and seek independent financial advice if necessary.
---
Follow OKX on:
Twitter: https://twitter.com/OKX
Facebook: https://www.facebook.com/okexofficial/
LinkedIn: https://www.linkedin.com/company/okex/
Telegram: https://t.me/OKXOfficial_English
Reddit: https://www.reddit.com/r/OKX/
Instagram: https://www.instagram.com/okex_exchange