Fractional Reserve DeFi and IRS Privacy Coin Tracking — Crypto News of the Week
OKX Insights presents the top five crypto news stories of the past week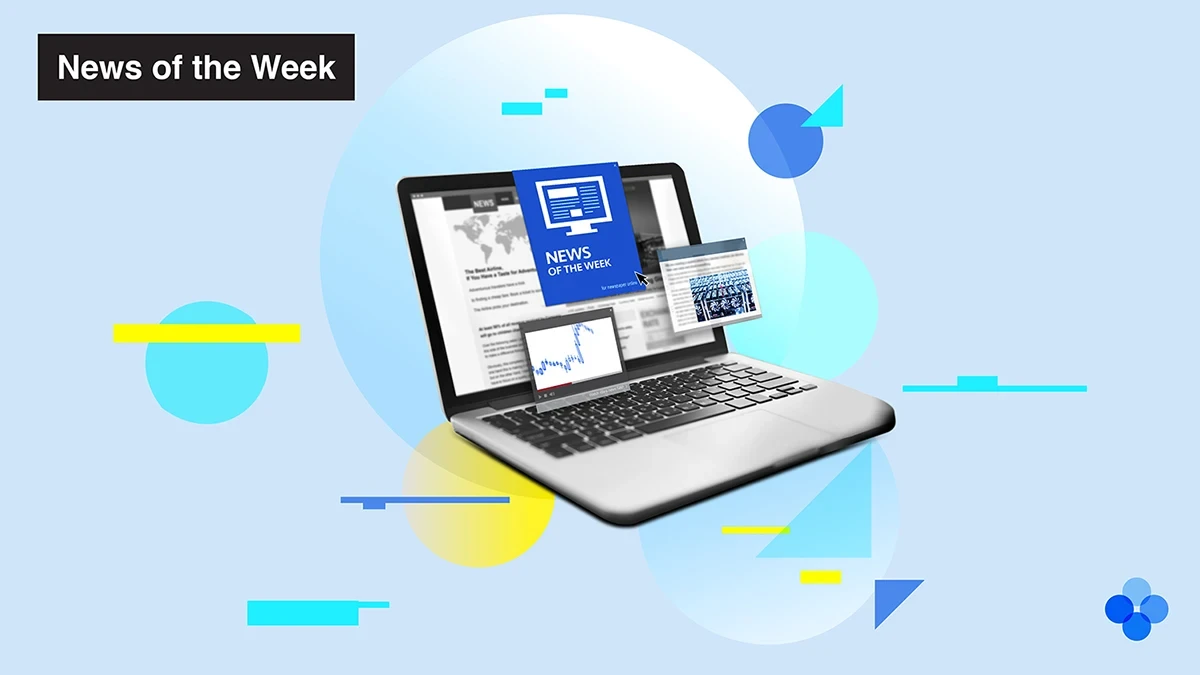 Compound's DAI Supply Resembles Fractional Reserve Banking
As first reported by CoinDesk, something doesn't quite add up about the amount of DAI on the super-hyped Compound platform.
According to Compound's official website, the gross supply of DAI is currently 501.70 million and rising, as of press time. This number, however, contrasts sharply to the nearly 157.99 million reported by tracking website Dai Stats — an amount CoinGecko agrees with. 
Furthermore, the number of DAI on Compound has absolutely skyrocketed over the last few days. On July 1, that gross supply was only 51.75 million.
According to some experts, the discrepancy between Compound's supply of DAI and the apparent total supply of real DAI stems from the platform's lending nature. Users are apparently depositing newly borrowed DAI and, in doing so, inflating the supply.
Electric Capital's Ken Deeter told CoinDesk that this resembles the traditional banking system, explaining:
"Note that this is actually what banks do with USD as well. If I deposit $100, and $90 gets lent out, someone gets paid with that $90 and they deposit it in the bank. Now there's $190 in the bank even though there was only $100 to start with."
Key takeaways
The yield-farming nature of Compound, as OKX previously discussed, may create some sustainability issues — as evidenced by the rather large discrepancy between DAI numbers.
The fractional reserve nature apparently at work on Compound may not do much to dispel some assumptions that DeFi is a bubble.
USDC tokens top $1 billion as tethers near $10 billion
The total market capitalization for USD Coin (USDC) topped $1 billion this week after a steady series of new token prints. As noted by The Block, the USDC supply increased by 37% in June and by 93% year-to-date.
Despite the milestone, the Coinbase- and Circle-backed stablecoin is still second fiddle to USDT. The market cap of Tether's stablecoin is still just under 10x that of USDC, despite having not issued a new print in weeks.
Key takeaways
While Tether's printer remains unplugged, we have seen a continued demand for USDC — which some may see as a more regulatory-friendly stablecoin.
USD Coin remains the second-largest stablecoin by a large margin, with Paxos Standard occupying third place at less than 25% of USDC's market cap.
The IRS wants to track privacy coins
The U.S. Internal Revenue Service is seeking information about tools that will assist in tracking privacy coins, BTC second-layer off-chain protocols and sidechains.
The privacy coins mentioned by name include Monero (XMR), Zcash (ZEC), Dash (DASH), Grin (GRIN), Komodo (KMD), Verge (XVG) and Horizon (ZEN). The off-chain protocols mentioned by name include Lightning Network, Raiden Network and Celer Network. Plasma and OmiseGo were also mentioned as sidechains.
The deadline to submit responses for the pilot program is July 14.
Key takeaways
With plenty of tracking tools already available to tackle the BTC blockchain, such as solutions from Chainalysis, the IRS is now setting its sights on the more obfuscated blockchains of privacy coins.
Some have marketed privacy coins as being the only way to maintain one's financial privacy in a future of increased financial surveillance. Regulators, however, are keen to put a stop to such ideas.

Balancer drained by hacker for $500K
On Monday, Balancer Pool — a liquidity provider in the decentralized finance space — was hacked via an exploit that caused the protocol to release tokens totaling half a million dollars in value.
Specifically affected was Statera (STA). The hacker borrowed $23 million in ether-backed WETH tokens in a flash loan before trading against themself with STA. According to a blog post from Balancer's chief technology officer, Mike McDonald, the wrongdoer strained the STA liquidity pool by going back and forth between the investment token and WETH 24 times — thereby tricking the system. The same exploit was also used using Wrapped Bitcoin (WBTC), Chainlink (LINK) and Synthetix Network Token (SNX).
Key takeaways
Though DeFi is the hottest thing in crypto right now, exploits like the Balancer hack show that the space is still immature and, perhaps, not built on as solid a foundation as some might think.
With decentralized finance comes a lack of centralized control. However, there is also a distinct lack of centralized protection.
Bitcoin and the S&P 500
The correlation between the price of Bitcoin and the S&P 500 has hit a new all-time high, according to data sourced from skew.
Key takeaways
Despite many Bitcoin proponents likening the cryptocurrency to "digital gold" or a store of value, BTC is currently proving itself to be more of a high-risk asset that is correlated to the state of traditional markets.
Despite the surge since March, Bitcoin's correlation to the S&P 500 is rather volatile and rarely remains strong.
OKX Insights presents market analyses, in-depth features and curated news from crypto professionals.