Crypto Trading Volumes Soared in August, With DeFi Taking Center Stage
A summary of the OKX market microstructure report for August 2020.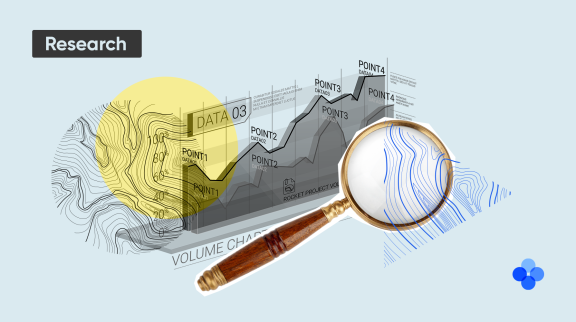 After quickly rising above the $10,000 mark at the end of July, the price of BTC traded above $11,000 levels throughout August and printed a year-to-date peak of $12,474 near the middle of the month, as per OKX's BTC Index price. 
August also saw the total cryptocurrency market capitalization increase by 11% — rising from $350 billion to $389 billion, as per data from CoinGecko. At the same time, BTC dominance lost a huge 5.23% — falling from 61.19% to 55.96%. During this span, the dominance of Ether (ETH) increased by 0.6%. 
The increase in cryptocurrency prices during the month of August corresponds to a surge in OKX's trading volume. Spot volume rose by 73% when compared to the previous month. Additionally, futures and swap volumes were up 71% and 66%, respectively, from July.
Overall, bid/ask spreads displayed similar levels in terms of mean and variance, except for a few differences. Execution speed has been improved, except for in the coin-margined futures market.
In this month's summary of the OKX Market Microstructure Report, OKX Insights will take a look at trading volumes and trends across the spot, futures and swap markets on OKX during August 2020.
Spot trading volume and liquidity
In August, spot trading accounted for 429 pairs on the market — 52 more than in July. The total spot trading volume ended at $53 billion after adding 73% from July. In particular, BTC spot trading volume jumped by 33%. Its average daily volume climbed to $519 million. This also shows that altcoins' trading volumes grew extremely fast in August. Moreover, August's average ask spread is similar to June's average. For example, the bid spread when trading $100,000 worth of BTC at spot is recorded at 0.0216%.
NEO and OKB replaced Kyber Network (KNC) and WaykiChain Governance Coin (WGRT) in the top altcoins of the month's rankings. The Major 6 and top altcoins of the month by spot trading volume were:
Bitcoin
Ether
Bitcoin Cash (BCH)
Litecoin (LTC)
Bitcoin SV (BSV)
ChainLink (LINK)
NEO
By the end of August, OKX added a decentralized finance section on the website — enabling users to easily find information about both spot trading and swaps for DeFi tokens. 
Because the decentralized finance sector really took off in August and had yet to reach its September peak, DeFi tokens only accumulated $10 billion in spot trading volume — which accounts for 19% of the overall spot trading volume. Swaps accounted for 7%.
The complete dataset for OKX's August DeFi market microstructure report can be downloaded here.
Futures trading volume and liquidity
Futures, the most traded product on OKX, saw volume surge by 71% in August and break the $100 billion mark, hitting a total of $121 billion. OKX offered a total of 154 futures instruments — 10 instruments more than in July — allowing traders to make more complex combinations and trades with different expiry dates.
Among futures, coin-margined contracts saw higher volumes when compared to USDT-margined contracts. For example, the most heavily traded BTC quarterly future (BTC_USD_200925) generated a total volume of $26.4 billion — 2.93x more than its USDT margined quarterly future (BTC_USDT_200925). The former, as one of the most liquid futures, has the tightest spread. Its 0.0441% average ask spread is in line with July's 0.0438%. It also shows that OKX continues to provide great liquidity to large traders.
Swap trading volume and liquidity
In August, OKX offered a total of 63 swap instruments — nine instruments more than in July — 38 of which were USDT-margined. The total swap trading volume increased by 66% to $65 billion.
Among the top 10 swaps, LINK, TRON (TRX) and BSV traders preferred to use USDT. The opposite was observed when trading EOS and XRP, which is similar to July's observation. Perhaps most surprising was DASH's entry into the top 10 USDT-margined swaps.
In terms of spreads, the USDT-margined BTC swap still lagged behind the coin-margined swap. The ask spread of the BTC_USDT_SWAP has improved slightly to 0.0498% from July's 0.0499%. There was also a lower deviation of 0.0303%, compared to July's 0.0320%. 
For readers interested in more details and OKX market data from August 2020, the complete dataset used in this report can be downloaded here.
---
Disclaimer: This material should not be taken as the basis for making investment decisions, nor be construed as a recommendation to engage in investment transactions. Trading digital assets involve significant risk and can result in the loss of your invested capital. You should ensure that you fully understand the risk involved and take into consideration your level of experience, investment objectives and seek independent financial advice if necessary.
---
OKX Insights presents market analyses, in-depth features and curated news from crypto professionals.