BTC posts big weekly loss, but on-chain data suggests bottom may be near
BTC may be heading back up after the biggest pullback in a year caused historic liquidations.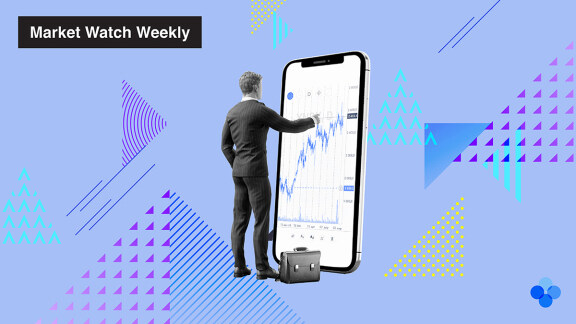 Bitcoin experienced a continued pullback last week, falling from near 58,000 USDT to 43,000 levels — losing 18% in one week, as per the OKX spot price. This is also the biggest weekly pullback since the crash last March. The huge retracement on Monday caused the largest one-day liquidation of $4.1 billion in the derivatives market, resulting in negative sentiment spreading in the market as funding rates reset to near 0%. 
By Sunday evening, however, Bitcoin was showing signs of a halt to its week-long decline as the Relative Strength Index posted consecutive bullish divergences on the four-hour chart. The price is now trading around 47,000 USDT.
Bitcoin remained under the influence of macro factors during the week. Although the Federal Reserve Chairman Jerome Powell released a dovish message at the semi-annual monetary policy hearing in Congress, the market has been considering a possible reversal in the stimulus policy approach as economic recovery expectations continue to heat up.
However, the possibility of the Fed reversing monetary policy in the short term is minimal, and panic-selling may be an exaggerated response.
On-chain data shows prices are now entering a bottom range
Looking at some on-chain data, the Bitcoin Spent Output Profit Ratio, or SOPR, dropped below 1 for the first time since late September last year. This means holders selling Bitcoin at the current price would receive negative average profits. When the SOPR is less than 1, the selling pressure decreases, causing prices to rebound. In a bull run, this ratio sits above 1 most of the time, and when it's below 1, the market is likely to be reaching a bottom.
Glassnode data also shows that miners have finally stopped selling BTC, and the Miner Net Position Change metric has been in the green since Saturday.
Cautious institutions greatly reduced positions before the pullback
CME updated its latest (as of Feb. 23) Bitcoin futures position data on Feb. 27. Under this reporting period, Bitcoin achieved a $10,000 increase, at first, but quickly gave back all of its gains and eventually ended with a small decline.
During this time, open interest decreased from 11,426 to 10,572, and the momentum from two weeks of consecutive increases came to an end. Apparently, the sharp drop in the midway triggered the market's concerns about a bull momentum reversal. 
Asset-manager accounts saw their long positions shrink from 338 to 314, while their short positions jumped from 339 to 551, a 27-week high. Judging from the results, asset managers perceived the risk early.
Leveraged fund accounts saw their long positions also decrease from 3,301 to 2,633, while short positions were down from 8,750 to 7,639. Overall, the leveraged funds made a considerable position reduction, which is a clear attempt to reduce risk, especially as long positions dropped to a new low this year.
Altcoins bleed, only ADA bucks trend
Looking at the altcoin market, many of the top coins have experienced a 20% to 30% dive due to BTC's decline. The only one in the green zone is Cardano's Ada (ADA), which reaped a 21% increase against the market trend, ranking third in the market capitalization list. The market has high expectations for its "Mary" hard fork coming this Monday. 
DeFi tokens have experienced a similarly painful pullback, with only SushiSwap (SUSHI) and Compound (COMP) dropping less than 10%. Non-Ethereum DeFi tokens, however, outperformed their counterparts as traders flowed into CeDeFi protocols for higher yield-farming rewards. For example, OKT, the native token of OKC, posted a 27% gain for the week. 
The total value locked in DeFi protocols slipped near 20% after topping out on Feb. 21, as per data from DeBank. The big fluctuations in prices have caused liquidity providers to withdraw their funds to avoid impermanent losses. As per individual TVLs, the lending protocol Maker (MKR) topped the list with $5.7 billion locked in value, followed by Compound's (COMP) $4.7 billion. 
Looking ahead this week
The market will continue to focus on public speeches by U.S. Federal Reserve members this week. In addition, the House of Representatives passed the Biden Administration's $1.9 trillion stimulus package over the weekend, which will go to the Senate and could have a vote this week. Also on Friday, the market will focus on the latest U.S. nonfarm payrolls report.
In the crypto space, Cardano's Mary update is expected today, March 1, and we could see volatility following its completion.
Not an OKX trader? Learn how to start trading!
---
OKX Insights presents market analyses, in-depth features, original research & curated news from crypto professionals.