Bitcoin Undergoing Accumulation as Institutional Investors Lose Short-Term Confidence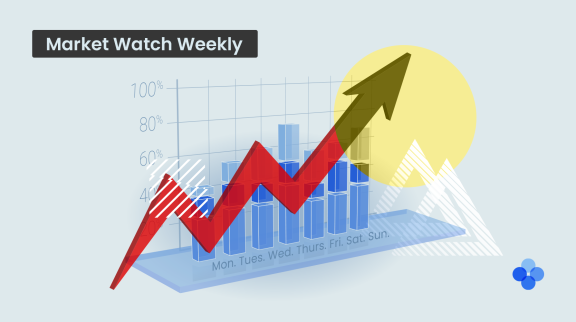 After surging to yearly highs around $12,470 last Monday, Bitcoin's (BTC) price could not hold the top and has continued to trend downward. The leading digital currency hit a low of $11,374 over the weekend before bouncing back and consolidating around the $11,600 level, as per the OKX BTC Index price.
Moreover, CME's Bitcoin futures — as per the latest CFTC report — saw the number of leveraged funds longs falling from an all-time high of 6,444 to 5,760 in the last two weeks, while the number of leveraged funds shorts rose from 7,785 to a new high of 8,590. This trend, reflecting net shorts, shows a lack of institutional confidence in Bitcoin's short-term price growth.
However, on-chain data hints toward another round of accumulation, given how Bitcoin addresses with balances over 1,000 BTC hit a new all-time high this month. Accumulation generally has a positive impact on the price in the mid- to long-term.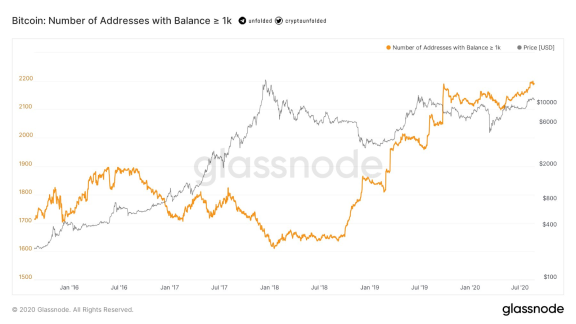 Meanwhile, major altcoins performed poorly in the wake of Bitcoin's decline. Ether (ETH) fell 9.44% in the last week, whereas TRON (TRX), Bitcoin SV (BSV), Cardano's Ada (ADA) and EOS all saw a 12%–14% weekly decline. Chainlink (LINK), however, was the worst performer, losing 20.97% in the same period.
In terms of market interest, last week saw talk around Ethereum's Layer 2 solutions and updates from DeFi projects. There has been a boom in yield-farming since July this year, but farmers have also congested the Ethereum network, pushing up gas costs. The hike in gas fees has prompted a number of Ethereum-based projects to look toward second-layer scaling solutions to address congestion issues.
Vitalik Buterin, Ethereum's co-founder, also suggested that projects should look into Layer 2 solutions, resulting in price appreciation for related tokens. For example, OMG Network (OMG), an Ethereum scaling solution, rose from $3 to as high as $10, reaping a 121% weekly gain.
DeFi saw its total value locked going over $8 billion today, as per DeBank's data, while a number of DeFi hits have started to turn a profit. According to Token Terminal, the number one ranked project was Uniswap — with $138 million in annual revenue — followed by Compound and Balancer with $53 million and $49 million, respectively.
Moreover, in the DeFi sector, the price of yearn.finance's governance token, YFI, didn't plummet after its price overtook Bitcoin last week, and it remains above $13,000. This has subsequently caused the price of China's celebrated DeFi project, YFII, to spike from $600 to the current $1,200 over the weekend. YFII is a fork of YFI, based on the YIP-8 proposal, but offers a different token-distribution model, in which token emissions are halved every week.
In other updates, Ampleforth (AMPL) announced that it will launch a new yield-farming program called Geyser Enceladus on Mooniswap, which will open nine liquidity pools. Meanwhile, Yam Finance (YAM), which had previously crashed due to code issues, completed its migration from YAMv1 to YAMv2 over the weekend. The price of YAMv2 hit over $20, rising more than 100%.
Looking ahead this week
The most important macroeconomic event of the week is the Jackson Hole Forum, which will be held online for the first time this year due to the coronavirus outbreak, and Fed Chairman Jerome Powell is expected to speak there on Aug. 27. Meanwhile, Bitcoin price is still being affected by the volatility of gold, and the post-meeting market reaction is going to be noteworthy.
On the crypto calendar, TRON's ecosystem project Just (JST) will launch yield-farming by the end of month, while QTUM is going to implement its hard fork and offline staking launch on Aug. 28.
---
Disclaimer: This material should not be taken as the basis for making investment decisions, nor be construed as a recommendation to engage in investment transactions. Trading digital assets involve significant risk and can result in the loss of your invested capital. You should ensure that you fully understand the risk involved and take into consideration your level of experience, investment objectives and seek independent financial advice if necessary.
---
OKX Insights presents market analyses, in-depth features, original research & curated news from crypto professionals.