Bitcoin Stands Out, but Uniswap Takes the Spotlight With UNI Launch Hype
Market Watch Weekly is a review of crypto markets and developments each week.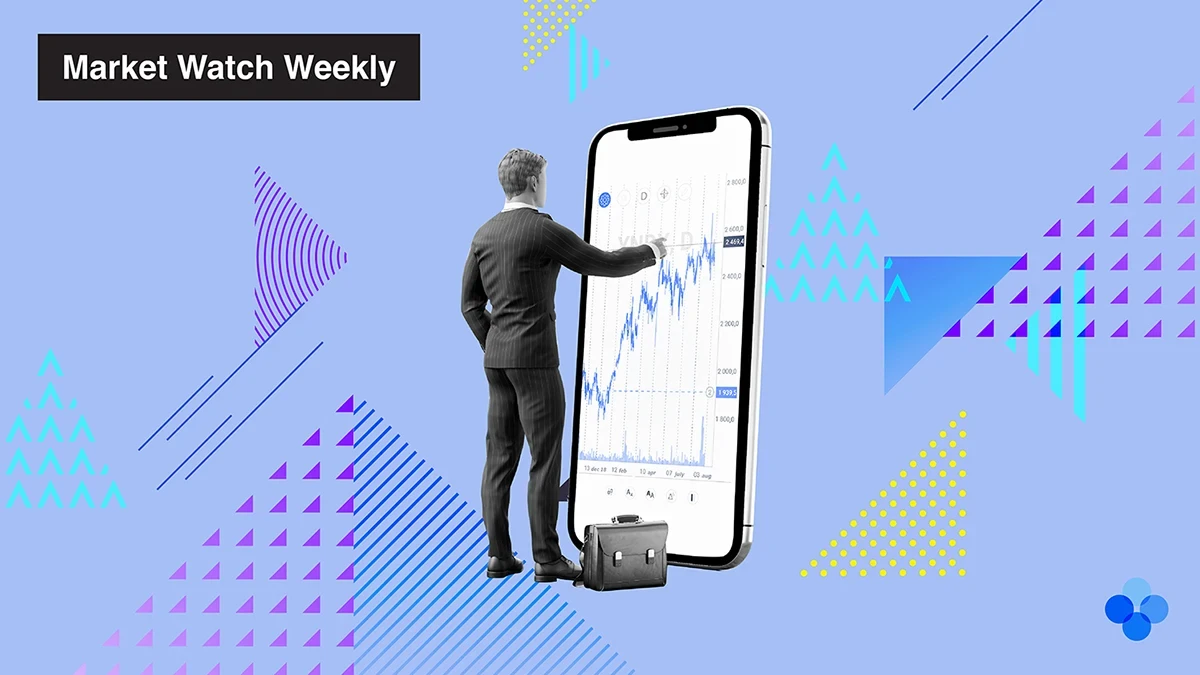 Bitcoin (BTC) price action showed strength in the last week, gaining 6.63%. The leading digital currency opened near $10,300 last Monday and then quickly moved up to $10,800 before entering a consolidation phase. Saturday saw BTC print a weekly high of $11,179, as per the OKX BTC spot price, but the price has since declined. Overall, Bitcoin is currently facing resistance at $11,200, while strong support can be seen around $10,800.
In the meantime, none of the major altcoins have kept up with Bitcoin's gains. Ether (ETH), the top performer, was up only 4.60%. Due to the high yields in DeFi yield farming, money is generally flowing out of major altcoins.
Chainlink (LINK), TRON (TRX) and Polkadot (DOT) performed the worst, down 16.93%, 10.03% and 9.37%, respectively. Notably, LINK has fallen more than 50% from its mid-August high of $20 and was trading below its $10 support line by the end of the week.
CME released the latest (as of Sept. 15) Bitcoin futures position data on Sept. 19. Bitcoin prices continued to rebound during this reporting period, and open interest jumped to 9,383 from the previous 8,198, indicating that the market's stabilization has allowed participation to pick up.
According to the report, leveraged fund accounts saw their long positions rise slightly, from 2,758 to 2,819, while their short positions rebounded from 4,661 to 5,224 over the same period. This change in OI, although showing recovery in short-term interest, also indicates that leveraged funds are not entirely clear about mid-term prospects.
Meanwhile, long positions held by the asset manager accounts increased sharply from 256 to 717, indicating a clear bullish stance. However, in contrast to this, in terms of other reportable accounts, long positions fell from 1,729 to 1,653, and short positions rebounded from 2,028 to 2,766. This level of short positions was at its highest since mid-August, indicating a lack of confidence in last week's rebound.
Overall, there is no consistency among institutional investors, which is in line with the uncertainty surrounding Bitcoin price action.
Looking at the DeFi sector, Uniswap (UNI) was undoubtedly the highlight of last week. UNI was initially priced at $3 and rose to as high as $8.75 on the second day of OKX's listing, although it has since started to pull back. It is still trading above $5 right now, meaning the free 400 UNI airdrop to qualifying users is currently worth more than $2,000.
Notably, other major DeFi tokens were all down, with about 10 tokens diving more than 20%. These tokens had generally seen rapid increases two weeks ago and are likely facing profit-taking.
Yearn.finance (YFI) lost 21.23% of its value last week, while DFI.money (YFII), a YFI fork, was the worst performer, plunging 30.89%. SushiSwap (SUSHI) also plunged 23.18% due to competition from UNI's launch.
According to DeBank, the decentralized exchange Uniswap has printed a record $2.2 billion in terms of total value locked, as of this morning. The decentralized exchange is now ahead of Maker (MKR) and Curve (CRV).
The TVL of all DeFi protocols reached another all-time high of $11.33 billion today, indicating that the DeFi boom is still underway and money is still flowing into the niche.
Looking ahead this week
The United States Congress could roll out another round of economic stimulus this week, addressing one of the biggest causes of market uncertainty at the moment. Meanwhile, the Cboe Volatility Index, which continued to trade sideways last week, should be watched for changes this week. Once the index starts moving up again, the stock market and Bitcoin are likely to face renewed pressure.
In crypto, YAM Finance relaunched its protocol this weekend, while Avalanche (AVAX) will launch its mainnet and start its initial listing on Monday. SushiSwap has passed a new vote that two-thirds of newly mined SUSHI will be locked up for six months, limiting the total number of tokens to 250 million, and the new rule will take effect in two days. Finally, NEO's DeFi project, Flamingo, will officially launch its liquidity mining platform on Sept. 23.
Not an OKX trader? Learn how to start trading!
---
Disclaimer: This material should not be taken as the basis for making investment decisions, nor be construed as a recommendation to engage in investment transactions. Trading digital assets involve significant risk and can result in the loss of your invested capital. You should ensure that you fully understand the risk involved and take into consideration your level of experience, investment objectives and seek independent financial advice if necessary.
---
OKX Insights presents market analyses, in-depth features, original research & curated news from crypto professionals.