Bitcoin Posts Worst Week Since May as S&P 500 Correlation Sinks Price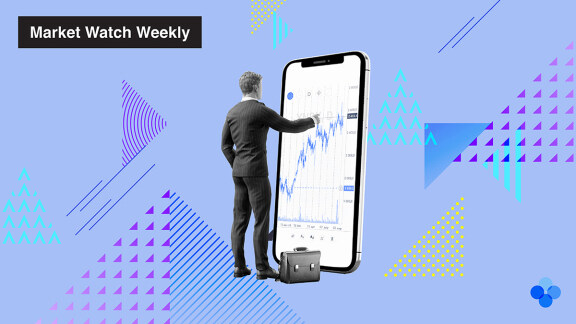 Last week was Bitcoin's (BTC) worst since May of this year. While the leading digital currency broke through the $12,000 resistance on Tuesday morning UTC time, it fell into a declining pattern for the remainder of the week. On Wednesday, it fell 5.91% to the $11,400 level, as per OKX BTC spot price, followed by another 5.82% daily drop on Thursday, taking it to $10,600. Since then, it has repeatedly tested the key psychological level of $10,000 and posted a weekly drop of 12.09%.
The drop in the price of Ether (ETH) was even steeper, as it broke through $480 at the beginning of the week, before plummeting to $307. It then rebounded to about $340 and closed the week at negative 15.88%. However, Ethereum miners may have emerged victorious, bagging an all-time high fee revenue of $17 million on Tuesday.
Other major altcoins saw declines ranging between 10% and 23%, with the exception of TRON (TRX). TRX jumped 17.32% over the week with Justin Sun promoting a TRON-based decentralized finance meme coin called SUN, along with other DeFi replicas copied from the Ethereum ecosystem. On Thursday the price of TRX had reached $0.05 — its highest since June 2018 — but quickly retraced to its current level of around $0.03.
Additionally, Tether's data shows that USDT reached a new all-time high market capitalization of over $14 billion. This number has grown 180% from March's $5 billion.
S&P 500 correlation pulls Bitcoin down
Last week's plunge in the cryptocurrency market was closely tied to the flash crash in the United States stock market. The one-month correlation between Bitcoin and S&P 500 has soared to above 60% over the last week, as per skew's data. When the S&P 500 Index hit an all-time high early last week, the total market capitalization of cryptocurrencies also posted a recent high.
Somewhat similar to the March selloff, this correlation saw Thursday's plunge in U.S. stocks also impacting Bitcoin negatively. However, since U.S. stocks will not open this Monday due to the Labor Day holiday, Bitcoin may have some room to stabilize. That being said, the direction of traditional financial markets this week is likely to have a major impact on BTC prices moving forward.
DeFi drama and selling pressure
Last week's decline may have also been influenced by profit-taking in the DeFi space. SushiSwap (SUSHI) was the hottest token on the market early last week, but its daily mining of new tokens also requires a large inflow of capital to keep the price stable.
In terms of one-week returns, both SUSHI and Ampleforth (AMPL) are down more than 60%. Though SUSHI's price rebounded quickly from $1 to $3 after the anonymous founder sold his share of tokens and handed over the project's control after a lot of social media drama. Meanwhile, AMPL went back into a death spiral after falling below $1 on Thursday, with the price dropping to almost $0.70. Other major DeFi tokens also experienced price corrections between 20% and 40%.
DeFi Pulse data shows that on Sept. 2, the total value locked in DeFi was about $9.51 billion, while by Sept. 6, this number had fallen to about $7.56 billion. A decrease in total value locked also indicates an increase in selling pressure.
However, we should also note that the price of these DeFi tokens did not go to zero overnight. The market has still given them a chance and kept the ball rolling.
Institutional investors are more aware of risk controls
On Sept. 5, the CFTC released the latest CME Bitcoin futures position data, as of Aug. 26 to Sept. 1. Bitcoin was doing fairly well in this time frame and there was a significant price rally from Aug. 30 to Sept. 1.
However, the data reflected possible risk-control measures taken by institutional investors. Open interest had fallen to 10,617 from an all-time high of 11,615 two weeks ago, and all types of accounts had already undergone some reductions in OI.
Notably, long positions in leveraged fund accounts fell from 4,839 to 4,271, while short positions increased from 6,148 to a new all-time high of 6,842. The reduction in long positions coupled with the increase in short positions reflected caution.
Looking ahead this week
The S&P 500 Index has fallen as far as 6.6% from its recent high and the Nasdaq Composite Index has fallen around 10% in just three trading days. While it is likely that these drops can be attributed to normal profit-taking, the market trend in the coming days will be very important.
The Consumer Price Index data is set to be released this Friday, and should prove insightful, especially after the Federal Reserve revised its policy on interest rates.
In crypto, all eyes are on SUSHI's follow-up. Additionally, locked TRX tokens in SUN Genesis Mining are approaching 7 billion, or over $200 million, so market participants need to be mindful of the risk after they start unlocking around Sept. 16.
Not an OKX trader? Learn how to start trading!
---
Disclaimer: This material should not be taken as the basis for making investment decisions, nor be construed as a recommendation to engage in investment transactions. Trading digital assets involve significant risk and can result in the loss of your invested capital. You should ensure that you fully understand the risk involved and take into consideration your level of experience, investment objectives and seek independent financial advice if necessary.
---
OKX Insights presents market analyses, in-depth features, original research & curated news from crypto professionals.