Bitcoin posts best month since April as bullish momentum persists ahead of US elections
Market Watch Weekly is a review of crypto markets and developments each week.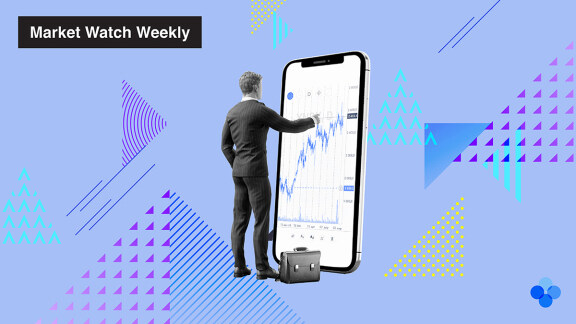 Closing around $13,700 on Saturday — the last trading day of October — Bitcoin (BTC) posted its best monthly return since April, at 28%, and brought its year-to-date return to 90%. Meanwhile, the total cryptocurrency market capitalization rose to $400 billion from the $345 billion figure at the beginning of the month.
In October, the one-month correlation between Bitcoin and the S&P 500 fluctuated widely, reaching 57% in the middle of the month, then dropping rapidly to 6% before rebounding to 33%, as per data from skew. Looking forward, after the upcoming U.S. elections, Bitcoin may have a greater chance to move away from macro events and become more independent.
As per historic trends, November is usually a strong month for BTC, recording five gains and two losses with a median return of 10.97% since 2013.
Major altcoins significantly underperformed Bitcoin in October. However, coins that have historically had a high correlation with Bitcoin led this sector — Litecoin (LTC) and Bitcoin Cash (BCH) posted 17.63% and 12.79% monthly returns, respectively. Ether (ETH), meanwhile, is coming off a crazy DeFi season but still gained 6% month-on-month, even though demand was significantly less. On the other hand, "older" cryptocurrencies, including EOS and XRP, were not favored by market participants, both yielding negative monthly returns with no signs of recovery in the short-term.
Major DeFi tokens experienced a second straight month of sharp declines. The price of Uniswap (UNI) fell 45%. At the same time, the total value locked in Uniswap increased from $2.3 billion to $2.9 billion over the last month. Even worse is the former market darling yearn.finance (YFI), which plunged 56%.
CME released the latest (as of Oct. 27) Bitcoin futures position data on Oct. 31. Bitcoin saw another weekly gain of over $2,000 during this reporting period, and market optimism was spreading. Open interest increased from 10,896 to 12,665, maintaining a fourth consecutive week of increase while hitting a new high since the middle of August. The stimulating effect of a sustained rise in Bitcoin prices is clear.
According to the report, there have been three consecutive weeks of zero short positions on asset managers' accounts, showing a continued bullish sentiment. But at the same time, we need to consider whether the market is overheating.
Meanwhile, leveraged funds were holding the highest long and short positions together, which shows their strong willingness to add positions in the short term. In terms of other reportable accounts, long positions have flipped short positions, which is the first time in the last three reporting periods. This also indicates that the bullish fervor in the market has been quite high.
Looking ahead this week
With the U.S. election results out soon, the biggest uncertainty that has plagued markets during the last month will be behind us, and market attention will turn back to the fundamentals. However, a delay in the announcement of the election results could provide more trading opportunities amid significant short-term volatility.
Not an OKX trader? Learn how to start trading!
---
Disclaimer: This material should not be taken as the basis for making investment decisions, nor be construed as a recommendation to engage in investment transactions. Trading digital assets involve significant risk and can result in the loss of your invested capital. You should ensure that you fully understand the risk involved and take into consideration your level of experience, investment objectives and seek independent financial advice if necessary.
---
OKX Insights presents market analyses, in-depth features, original research & curated news from crypto professionals.