Bitcoin likely to see more downside after losing key trendline support
BTC and the entire crypto market is likely to slide after the market leader lost a key trendline support.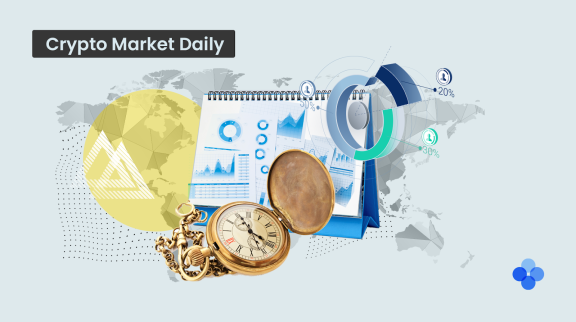 The total cryptocurrency market capitalization is marginally up today as BTC continued to stall around the 60,000 USDT level — and alts haven't moved much either. At the time of writing, BTC is trading around 59,500 USDT, as per the OKX BTC/USDT price. ETH bounced for a bit from yesterday's price at around 4,100 USDT but has retreated after touching 4,300 USDT to trade at the current levels around 4,200 USDT.
Bill rewriting the definition of digital asset broker to enter Congress today
The Biden administration's signing of the infrastructure bill this week raised concerns for crypto network participants who technically fall under the bill's definition of a broker as someone "providing any service effectuating transfers of digital assets."
Following this definition to the letter would mean that blockchain node operators and miners — such as those participating in the Bitcoin network — would be treated as brokers by tax and regulatory authorities — even though, in reality, these participants are not acting as such.
Today, a new bill, titled "Keep Innovation in America Act," introduced by Reps. Patrick McHenry and Tim Ryan, is set to enter Congress and aims to rewrite the current definition of a broker.
The new definition proposed by this bill changes the original to only include persons who facilitate sales of digital assets in the role of a business and at the direction of their customers. Adopting this definition will effectively exclude node operators and miners and ensure that exchanges are deemed as brokers.
Crypto group set to participate in Sotheby's auction of rare copy of the U.S. Constitution
ConstitutionDAO, a decentralized autonomous organization aiming to compete in today's auction of a rare copy of the United States Constitution, has now raised over $40 million.
The auction, being organized by Sotheby's, will see 1 of 13 original copies of the U.S. Constitution going to the highest bidder. The auction house estimated that the copy would go for a figure around $20 million, which means ConstitutionDAO actually has a chance at winning it.
If the DAO successfully wins the auction, it would be a major victory for the crypto space and a display of its fundraising capabilities.
Top altcoins gainers and losers: TOWN goes big
TOWN/USDT +73.32%
YOYO/USDT +40.68%
WNCG/USDT +25.69%
SPELL/USDT -12.02%
JFI/USDT -14.49%
GAL/USDT -45.39%
The newly listed TOWN token massively outperformed the market with a gain of over 73% in the last 24 hours. Other top performers included YOYO, which was among the worst performers yesterday, and WNCG. Notably, today, the spread between top gainers and top losers wasn't significantly in favor of the former.
BTC technical analysis: BTC likely to drop lower before going higher
In yesterday's edition of CMD, we highlighted the key trendline BTC had reclaimed in this run and was testing once again.
The price has since dropped below that trendline and has been rejected on a retest, which increases the odds of BTC falling to lower support levels, the first of which is around 55,000 USDT.
Bulls need to watch for BTC to reclaim this trendline in the coming days if this bullish run is to continue. Otherwise, we may be looking at prolonged consolidation and further downside.
ETH technical analysis: In limbo until BTC settles down
ETH saw a bounce today from recent lows but was unable to sustain it. Presently, it sits in an uncertain zone, and while a bounce from here is not out of the question, any real market moves will only come after BTC settles down and picks a direction.
As highlighted yesterday, the downside range remains between 3,600 and 3,300 USDT in case BTC slides from here. On the upside, the zone between 4,400 and 4,500 USDT is likely to act as resistance.
Not an OKX trader? Sign up and claim your new joiner bonus.
Subscribe to the OKX Insights podcast, Send It!
---
OKX Insights presents market analyses, in-depth features and curated news from crypto professionals.