Institutions triple down on Bitcoin as network difficulty hits all-time high
This week, institutions absolutely dominated the Bitcoin-related headlines as major investment banks prepare to offer BTC exposure to clients.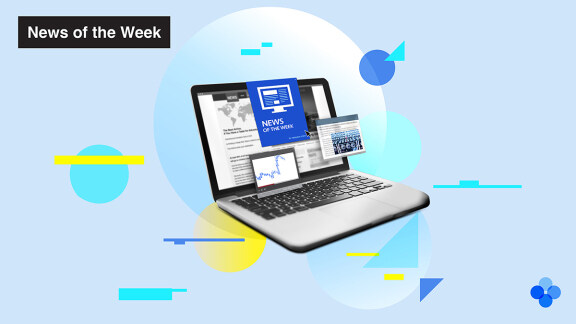 Bitcoin is becoming increasingly institutionalized — as evidenced by the onslaught of institutional investment-related news that came in this week. Goldman Sachs is preparing to offer crypto investments to its wealth management clients as Morgan Stanley prepares institutional funds' exposure. At the same time, Bakkt's long-awaited retail app for digital assets has gone live as Bitcoin's mining difficulty hits a new all-time high.
Here's everything you need to know about these stories, and more, in this week's edition of OKX Insights' News of the Week.
Goldman Sachs to offer crypto investments in Q2
Goldman Sachs plans to offer BTC and cryptocurrency investments to wealth management clients this financial quarter, as per a report from CNBC. The investments would come through either spot BTC purchases, derivatives or other traditional investment vehicles, according to the financial giant's global head of digital assets, Mary Rich.
Key takeaway
Goldman Sachs plans come amid increased demand for BTC and crypto exposure, spurred on by concerns surrounding fiat inflation.
Morgan Stanley institutional funds set to gain BTC exposure
Twelve Morgan Stanley institutional funds may soon be gaining exposure to BTC, according to a filing made on Thursday. The exposure would come through Grayscale's Bitcoin Trust or cash-settled futures.
Key takeaways
Morgan Stanley's filing also implied that as much as 25% of a fund's assets could be allocated toward BTC exposure.
The filing follows recent news that the financial giant would soon start offering BTC exposure to its wealth management clients.
BlackRock held CME Bitcoin futures contracts
The BlackRock Global Allocation fund from asset-management behemoth BlackRock held 37 units of CME's March 2021 Bitcoin futures, according to a filing made on March 31. The contracts held equated to roughly $6.1 million at the time of expiration — leading to a gain of approximately $360,000.
Key takeaways
The news of BlackRock Global Allocation's Bitcoin futures exposure comes months after the world's largest asset manager indicated its interest in gaining BTC exposure.
BlackRock is the world's largest asset manager. Its interest in BTC exposure shows just how far the foremost cryptocurrency has come in recent years.
Bakkt releases retail app for BTC and digital assets
After testing from more than half a million users, Bakkt has released its retail app for BTC and other digital assets. The app is currently available on both the Apple App Store and Google Play, and includes support from Starbucks, Best Buy and other companies.
Key takeaways
It's been more than two years since Bakkt's retail app — as well as its noted Starbucks affiliation — garnered headlines in crypto media. The successful launch of the app signifies that mainstream adoption of digital assets has nearly all the infrastructure it currently needs.
The retail-facing app should increase Bakkt's client base significantly.
Bitcoin mining difficulty hits new all-time high
The latest Bitcoin mining difficulty adjustment of nearly 6% has pushed the metric to an all-time high — signaling that it is now more resource-intensive than ever to mine BTC.
According to data from various providers, Bitcoin's current mining difficulty is above 23 trillion.
Key takeaway
The spike in Bitcoin's difficulty may primarily be attributed to an influx of back-ordered ASIC mining machines going online. Hash rate is expected to surge as more and more pieces of hardware get delivered throughout the year.
OKX Insights presents market analyses, in-depth features and curated news from crypto professionals.